| | |
| --- | --- |
| San Diego's SUCCESS Real Estate Expo Learn from Investors EVENT NOW 2 DAYS! | |
Organizer
Realty411 Magazine & Marketing

* Event Organized by Realty411 *
Based in Santa Barbara County, Calif., Realty411 publishes online and print magazines, e-newsletters and produces expos and mixers around the United States. Their mission to to educate and empower people to invest in real estate. The media company is owned by a real estate investor and licensed California real estate sales agent. Realty411 hosts expos so guests can network and learn information about the importance of real estate in our economy and life.
To contact us directly, call: 805.693.1497 or info@realty411guide

2013-10-30 23:49:24
Thank You to Our Magazine Advertisers & Event Sponsors:
2013-11-01 04:32:58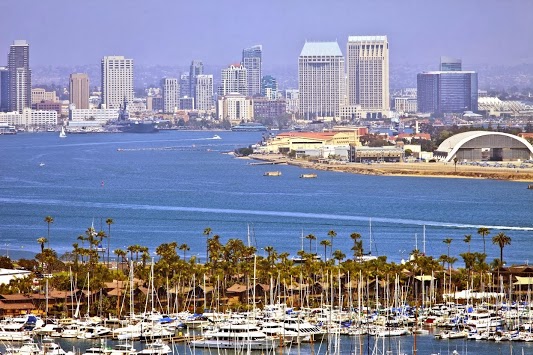 2013-11-13 13:19:41
REI Wealth Monthly Founded in San Diego by Local Entrepreneur!
REI Wealth Monthly just unleashed their latest magazine for real estate investors, high level net worth individuals, as well as Realtors/Brokers and industry leaders.
For the cost of a latte, REI Wealth Monthly provides timeless tips, vital industry information, and motivation to take you to a whole new level of SUCCESS - Let our caffeine keep you going...
Founded in San Diego, more than one year ago, REI Wealth Monthly was created specifically for the Apple Newsstand by an active investor and Apple fanatic. REI Wealth Monthly is the only monthly Real Estate Investment magazine for the personal investor who wants to skyrocket their portfolio, wealth and purpose in business and life.
Realty411 merged with the REI Wealth Monthly team four months ago. Realty411 is the only California-based real estate media company with multiple publications serving the needs of investors in the Golden State. California investors are the cornerstone of the REI industry and their capital reaches investments across the nation and world. We are also the only real estate media company operated by licensed real estate professionals and active investors.
Our publications, Realty411 and REI Wealth Monthly, now reach a global audience and serves thousands of readers in nearly every state in our nation.
Fully interactive, REI Wealth Monthly has access to videos and other special surprises not available anywhere else.
REI Wealth Monthly is LIVE ~ Apple Users Click Here:
https://itunes.apple.com/us/app/rei-wealth-monthly/id552053319?mt=8
Not an Apple Addict? Access REI Wealth Monthly Here:
http://www.joomag.com/en/magInfo/0901851001384052130
2013-11-27 23:54:25
Receive Our Discounted Shopping Rewards Card for FREE at Our Expo!!

Buy supplies at The Home Depot or Lowe's, then eat at OutBack Steakhouse, then have a little coffee at Starbucks, after that shop at Kay's Jewelers and pump some gas at Mobile - All at a DISCOUNT.

Our Investor Rewards program blows all the other buying group networks out of the water!! Come learn how to Shop, Save and Build Wealth!!
2013-11-29 08:06:29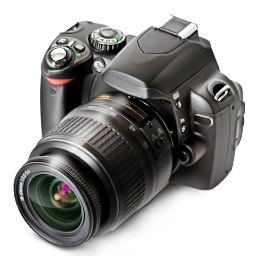 Agents, Brokers, Loan Officers, REIA Leaders, Investors: Do you need professional headshots? Then you need to be HERE!
Arroyo Photos (ArroyoPhotos.com) will be taking high-quality headshots for all of our guests at the DISCOUNTED rate of only $59!! (Normally their rate is $195 but they are giving our expo guests a Special Rate!)
We want to help take YOU to a whole new level in 2014. Come looking your best!
2013-12-02 22:21:48
SAN DIEGO REAL ESTATE EXPO NOW 2 DAYS!!! SATURDAY AND SUNDAY!

Thank you for reserving your space for our San Deigo Real Estate Expo. We are very excited to bring our event to San Diego!! We had our event 2 years ago there and had about 150 people, this year we already have 250 registered.
Because the response has been so great, We decided to add another day of education and learning for our guests.

Please note we will have the Expo on Saturday, with a few speakers in separate room, and on Sunday we will host more fantastic speakers and extra education too.
The expo will only be open on Saturday but be sure to plan on attending on Sunday too because you'll see LIVE presentations of fantastic FLIPs from expert rehabbers!!!

You will have a chance to learn all their tricks and techniques so plan to return a second day!! Plus, we will learn how to use the internet to market for buyers and sellers, WOW!

If you have any questions about our expo, please call our office: 310-994-1962, Thank you and see you in 2014.
Realty411 Magazine
2013-12-08 10:46:16

EXPO DATES ARE:

Saturday, January 18th (Exhibitor Hall open to Public for FREE)

AND Sunday, January 19th (Special Bonus Education Added)

(NOW 2 DAYS FOR MORE LEARNING & FUN)

Saturday: 9 am to 6 pm and Sunday: 10 am to 4 pm

LOCATION:
DoubleTree by Hilton Hotel
1515 Hotel Circle South
San Diego, CA 92108

Hosted by Realty411 & Lady Landlords of San Diego

Our Exhibitors Include:

San Diego Creative Investors Association (SDCIA) and Los Angeles, Black Belt Investors, Asian Real Estate Investors group (LAREIA), The Start Up with Art Valenzuela, Hispanic Chamber of e-Commerce, HomeVestors, REI Expo, An Empowered Woman, Financial Momentum, uDirect IRA Services, Memphis Invest and Dallas Invest, InvestorsRewards.com, ClassifiedSearcher.com, Online Trading Secrets, MOR Financial, IRA Services Trust, Ignite Expo, Rich in Five, The Entrust Group Wasatch REIA, REI Wealth Monthly, Flipping Houses Bus Tour, The Power of Grant Money, Hanover Equity Group, HomeUnion Services, CashFlow Express, The Falls Event Centers, and Media Sponsor: MOR Synergy
2013-12-19 13:23:53
NEED TO STAY IN SAN DIEGO? SPECIAL ROOM RATES!
We have blocked off a special room rate of only $109 instead of the regularly-priced $129.  To receive your discounted REALTY411 RATE, please call the hotel directly at 619-881-6900 and ask to speak with Shirley Mitchell.
She can be reached Monday – Friday from 7 am to 3 pm.

2014-01-09 10:57:02
2014-01-09 11:00:55

OUR EXPO SCHEDULE IS HERE!!
Saturday's Schedule of Speakers
Non-Stop Education in the Cabrillo Room
Mingle with Vendors in the Outdoor Pavillion!!
9 am - Welcome, Introduce Vendors/Speakers

9:30 am - Steve Down - The Miracle of Wealth
10:30 am - Garret Sutton, Esq. - Asset Protection
 
Networking Break - Mingle with Vendors in the Pavilion

11:45 pm - Chris Bowser - eBay Real Estate Riches
1:30 pm - Mark McKeller with HomeVestors, America's #1 Home Buyer!

Networking Break - Mingle with Vendors in the Pavilion

2:30 pm - Kaaren Hall - Investing Utilizing Your Self Directed IRA
3:15 pm - The Lady Landlord's Invest in Indy Property Tour

Networking Break - Mingle with Vendors in the Pavilion
4:00 pm - Commerical Real Estate Riches with Rich in Five
5:00 pm - Learn with San Diego's own Art Valenzuela

Mingle and Network with Investors &  Sponsors

Sunday's Schedule of Speakers
Non-Stop Education in the Cabrillo Room

10 am - Welcome Message
10:10 am - Scott Moyes - The $10 Subject-To Deal, Plus Cash Flowing Vacant Properties

11:20 pm - Learn All About Notes with Tony Martinez with Asset Ventures.

1 pm to 2 pm Networking Break - Mingle with Other Investors
2 pm to 3: 30 pm - The Lady Landlord's Invest in Indy Property Tour
Jason and Jasmine Wrap Up the Expo with and Important Message
Network, Mingle and Meet Investors!


2014-01-19 09:58:46
Hello Everyone, Don't forget to join us today in the Cabrillo Room from 10 am to 4 pm for NONSTOP education. You will learn: 1. How to Buy Real Estate with as Little as $10 with Subject-to Investing 2. Learn Why Notes can be the Best Niche in Real Estate 3. Meet Matt Skinner, one of the most influential people in the real estate industry 4. Come mingle and network with SUCCESSFUL investors who are ready to make thing happen in their life 5. Don't Miss Out on Learning about or Property Tour in Indy where rentals start at just $50,000!!! We also have several awesome property managers to assist our clients, plus we have been investing in the Indy Market already for many, many years. DON'T MISS OUT ON SUNDAY'S EVENT ~ We won't be back in San Diego until 2015, this is the only chance you will get to learn from the Masters of Realty411 THANK YOU. Linda Pliagas call me with any questions: 310-994-1962