San Diego Sales Revolution

Tuesday, June 19, 2012 from 8:00 AM to 5:00 PM (PDT)

La Jolla, CA
Event Details
Revolution  \re-və-ˈlü-shən\ (noun)
a: a sudden, radical, or complete change
b: a fundamental change in the way of thinking about something
c: activity or movement designed to effect fundamental changes in YOUR socioeconomic situation
---
It's time for a Sales Revolution! Time to change the way we approach our sales careers ... for both sales professionals and the people who lead them.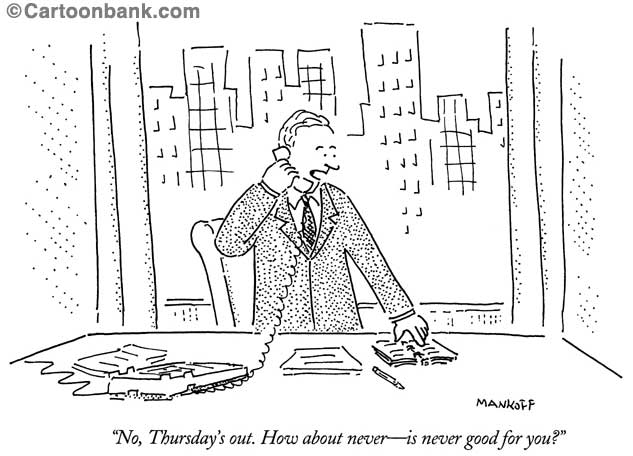 The world around us certainly has changed... especially in the past few years.  Economic uncertainty, increased competition and technology have all contributed.  So, doesn't it make sense to approach how we train for sales in a new and exciting way?
Training in every arena has changed dramatically.  Take, for instance, a professional athlete.  Today's methodologies barely resemble those from 20 years ago.  Gone are the neandrathal coaches who deprived athletes of water, ran endless, mind-numbing drills and saw sports psychology as a fad.  It's been replaced with cross-training, on-site team nutritionists and the use of techology that breaks down the athlete's movements, frame-by-frame, to a fraction of an inch.  And, the same can be said for the training of any elite professional - whether it be in the fields of medicine, the military, the performing arts or business.
So, what about sales?  Has the training of sales professionals kept up?
The answer us unfortunately,"No!"  Many programs are still stuck in the tried and untrue gimmicks and techniques of the past.  They tout some magical "triple-tie-down-reverse-half-nelson" closing technique or still believe that every "No" they receive from a client will lead them closer to a "Yes."
That's what The Sales Revolution is all about.  Giving elite sales professionals and managers the tools necessary to unleash their talent and skill.    
---
AGENDA: 
Morning Session (for Sales Managers and Leaders)  8 AM - Noon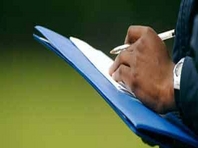 The Feedback Revolution: The key to improved performance of your sales team is effective and consistent feedback.  Peter McLaughlin will teach a step-by-step plan to ensure that your feedback is well-received, acted upon and that you leave a "positive emotional wake" in your sales environment.
Leadership Communications: We could also call this "You can't waterboard in the office and a bucketful of other reasons to learn how to effectively influence your team." This module will be taught by The Hitman himself, Steve Brazell.
Effective Sales Coaching: Coaching has become a buzz-word in the business community, but unfortunately not very well taught.  Jeffrey Howard will lead Managers through a process that will help Managers identify each sales professionals strengths, craft a plan of action that has complete buy-in and puts in place accountability that actually gets used. 
This session is limited to just 40 participants.  Includes lunch, breaks, training manual and handouts for use in your sales meetings/coaching sessions.  Each Manager will also receive a complimentary registration to the Afternoon Session to use for themselves or a member of their team.
Afternoon Session (for Sales Professionals) 1 PM - 5 PM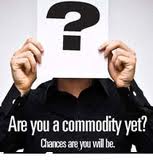 Mentally Tough, Emotionally Resilient and Fun As Hell!:  Picture yourself in training, just like a professional athlete would train - mentally, emotionally, physically and on your sales skills.  You'll learn strategies that will give you unstoppable confidence, enter "The Sales Zone" before each and every sales opportunity, bounce-back from set-backs and bring more humor into your day.
Who are You ... And Why Should I Care?:  Each one of us is in danger of our product or service becoming a commodity. Forget simple differentiation, we're talking about Competition Removal here.
Sales Communication That Influences:  The selling process is really all about communications.  From prospecting to presentation, from networking to referrals, your ability to communicate in a way that leads to trust, positions you as an expert and helps clients take action is paramount.  You'll have tools so that you can "scout" your customer's buying style and get them "unstuck" when things get bogged down. 
The afternoon session includes a training manual, 30-days of web-based follow-up and breaks.
---
GUARANTEE: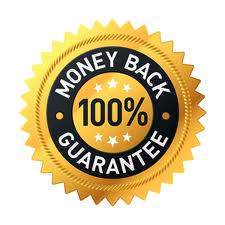 The Sales Revolution is not built on theory, hype or what worked 20 years ago.  We've interviewed over 1200 top producers over the past 10 years and continue to do so today.  We want to know what they "really" do to get the sales results they achieve.  We combine these sales habits with science-based research to develop our currculum.
That's why we offer a 100% Guarantee on The Sales Revolution.  Let's face it, the only reason you should attend a sales training event is to produce greater sales results ... period. 
We invite you to attend the entire program, listen to the speakers and decide for yourself.  If you do not feel that you are leaving with a plan that will more than pay you back for the time and money you've invested, simply turn in your workbook (No, we don't let you keep the plan). We'll process a complete refund.
Note:    Registrations for The Sales Revolution are fully-transferable.  If you cannot attend for any reason, you may send someone else in your place.  To eliminate potential fraud, you must inform us of any changes via email prior to the event.  If you cannot attend the event, you may cancel with two weeks notice and receive a refund minus a $75 cancellation fee.  No cancellations will be accepted less than two weeks prior to the event. If you do not attend, you will receive a credit for other Winning Sales Habit's events or products.
---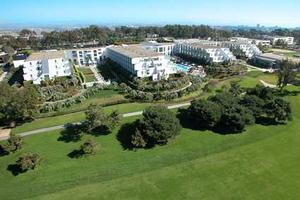 LOCATION:
The San Diego Sales Revolution will be held at the Hilton La Jolla Torrey Pines Resort overlooking the world-famous Torrey Pines Golf Course and the Pacific Ocean.  A 20-minute drive from San Diego's Lindbergh Field and 70-minutes from John Wayne Airport in Orange County.  Special rates for attendees start at $149.  Go to the Hilton website for more information.
---
WHO SHOULD ATTEND:
Sales Professionals - Account Managers - Agents - Sales Managers - Directors of Sales - Vice Presidents of Sales - Business Owners 
Anyone, who like us, believes that it will take more energy, more creativity, more leadership, better communication skills, unstoppable confidence and a whole new training mindset to receive the results that we truly deserve! 
---
ABOUT THE PRESENTERS: 

Peter McLaughlin was voted one of the best business speakers in North America (along with Peter Drucker and Tom Peters) by the Journal of Business Strategy.  His best-selling books, Mentally Tough: Principles of Winning in Sport Applied to Winning in Business and CatchFire: A 7-Step Program to Ignite Energy, Defuse Stress and Power Boost Your Career have been translated into six languages.  Peter has been featured on CNN, in USA Today and Fast Company magazine.  His newest book, The Feedback Revolution will be out January 2012.

Jeffrey Howard is a sales communications expert with a truly unique background.  For over four years, he served as Sr. Vice President of LGE Performance Systems (now the Human Performance Institute) in Orlando, Florida, where elite athletes go to train for mental toughness.  He has bee the Vice President of Professional Development for Brian Tracy International and headed the worldwide outside sales team for Anthony Robbins.  Jeff is the founder of Winning Sales Habits, the architect of the Daily Sales Coach training system and the co-author of the upcoming book Your Daily Sales Coach : 90-Days to Elite Sales Performance.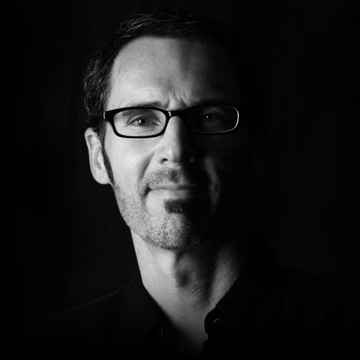 Steve Brazell is the President of Hitman, Inc., a competition removal firm in New York City and the author of the book Clear! The Simple Guide to Keeping Your Business Alive and Kicking.  Steve has worked with companies like Walt Disney and Coldwell Banker, celebrities such as actor Kevin Costner and ESPN analyst Keyshawn Johnson plus start-ups all over the world.  He was recently recognized as one of Esquire Magazine's 45 Under 45 Professional Men.
---
When & Where


Hilton La Jolla Torrey Pines
10950 North Torrey Pines Rd


La Jolla

,

CA

92037


Tuesday, June 19, 2012 from 8:00 AM to 5:00 PM (PDT)
Add to my calendar
Organizer
Winning Sales Habits
Winning Sales Habits is a sales performance company founded by sales communications expert Jeffrey Howard and best-selling author Peter McLaughlin.  Through keynotes speeches, customized training, consulting and coaching, Winning Sales Habits teaches the skills and habits necessary to become mentally tough, emotionally resilient, sell more and have more fun than ever before!  Visit www.winningsaleshabits.com for more details.