Description
Merry Merry! Happy Hanukkah, Happy Kwanzaa....and any other holiday I may have missed!
On
Friday, December 15th
, we are having our Holiday Get-together open to all in the Outback community!
Here's the details:
We are excited to have you all see Corey Finnie's latest rehab in Mission Beach! Just in time for us to celebrate its completion and the Holiday season.
Park: at the Roller Coaster and walk north 2 short blocks. It's in between Strandway (alley) and Mission.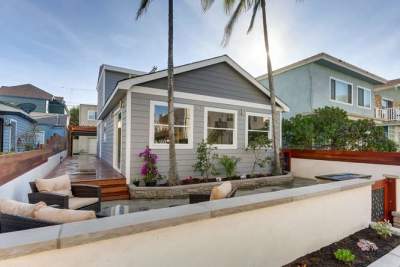 We will provide light munchies and non-alcoholic beverages. If you want adult beverages, it's BYOB!
Please remember to bring your UNWRAPPED gift for Toys for Tots!!!! No gift.....will be $10 at the door!
UPDATE: "In light of the recent fires and so much devastation in our community, we are happy to accept not just unwrapped toys for donating, but gently used blankets, towels, Xmas ornaments....anything you think could help the many families displaced by these horrific fires! Thank you for your kindness!" - Lynda Evans
Look forward to seeing you all! We know it's a busy time of year for everyone. If you cannot make it, please have safe, blessed Holidays and we'll see you in January!!!
Happy Holidays-
Abundantly,
Lynda and Corey