This is the biggest halloween yacht party on the West Coast with 2 levels of entertainment and top SD DJs!
About this Event
VIP Nightlife & San Diego Nightlife
Presents…
Pier Pressure™
9th Annual Titanic Masquerade & Costume Party!
"The Legend Lives On ... Inspiration"
 6 DJs  | 3 Decks | 2 Floors of Music
1 Mega Halloween Yacht Party!
with the Sounds by World Class House Music & Open Format DJs: 
Top 40, Dance, & EDM Deck: 
Hip-Hop, Top 40, & R&B Deck:
From the creators of Pier Pressure...Halloween! Saturday, October 30th, 2021 -- Prepare for the ultimate Halloween party cruise that will be transformed into a haunting Titanic, filled with over 1000 party people celebrating Halloween in style! 
Don't be afraid to come aboard the most magnificent and luxurious yacht in the San Diego Harbor, 'The Inspiration'.  With four of Southern California's hottest DJs performing live on two decks, we'll rock this boat with the best club mixes on the planet.
Top Ten Reasons Why 'Pier Pressure' is the #1 Party this Halloween:
This is the biggest yacht party on the West Coast this Halloween!
An all-star line-up of S.D's top DJs
Check out some of the most gorgeous views along the San Diego Coast
Three-hour long cruise from 11:00 pm to 2:00 am
Twelve hundred Titanic ghosts & ghouls having the time of their lives!
The most unique party during the holiday weekend
Luxury cruise without even leaving beautiful Southern California
San Diego's hottest party people
Massive party and still plenty of 'breathing room' to dance your face off
Don't be a land lover this Halloween! Get your significant other and/or your entourage of friends and escape to biggest and best party this Halloween! Here's some info for you to know ...
Check-in: 9:30 PM
VIP Boarding: 10:00 PM
GA Boarding: 10:15 PM
Doors Close at 10:55 Sharp - Do Not Be Late (No Refunds if you miss the boat)
Cruise Time: 11:00 PM – 2:00 AM
Inspiration Yacht | 1800 North Harbor Drive |  21+ Event
This isn't like any other cruise or event. Hornblower & San Diego Nightlife's mission is to make sure our 'Pier Pressure' yacht party is a perfect one for you and all your friends. Join us on the ultimate party cruise! Call us today if you have any questions or need assistance: 619-330-9430.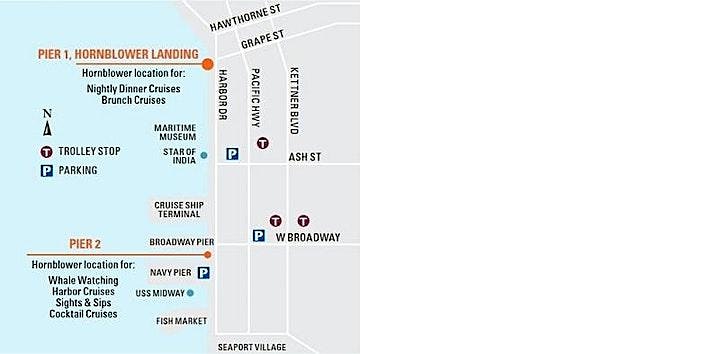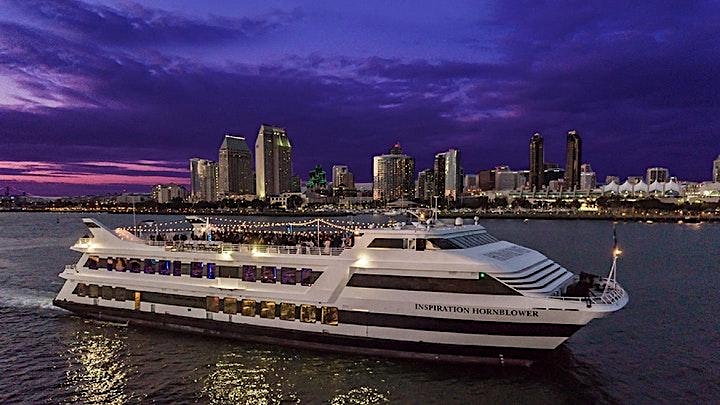 PURCHASE POLICY
Credit Card & ID:
Support:
Purchase Policy:
Event Booking:
Alcohol, Seating, Food:
Event Cancellations:
No Refunds:
Release of Liability:
Indemnity:
Collections & Legal Action Against Debt:
Arbitration Agreement:
Severability:
Thank you for your purchase!