Description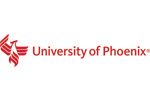 Hosting the Strategic Planning Session is the University of Phoenix, providing access to higher education opportunities that enable students to develop knowledge and skills necessary to pursue their professional goals, improve the performance of their organizations, and provide leadership and service to their communities!
We would like to thank the University of Phoenix for hosting this meeting!
We would like to invite you to the San Diego Diversity Council Planning and Strategy Session. We will be discussing what programs and topics the SDDC would like to present in 2018, so please RSVP online.
Date: Wednesday, January 10, 2017
Time: 8:30am - 10:30am PST


###
If you have questions or concerns, please contact Jole Brown:
Email: jole.brown@nationaldiversitycouncil.org