Description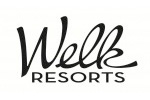 The host for our Chapter Meeting is Welk Resorts, committed to innovation in guest experiences and works to ensure that all team members are well-equipped with the knowledge, skills, and training to make that happen!
We would like to thank Welk Resorts for hosting our meeting!
The Diversity Chapter Meeting is a monthly in-person meeting, where multiple partner & non-partner companies from various industries are encouraged to network and engage in topics related to leadership and D&I. An educational segment will be featured for 30 minutes and lunch will be provided for the attendees.
For more information, please contact: Jole Brown, jole.brown@nationaldiversitycouncil.org
Location: TBD