San Diego County Sheriff's Department Deputy Exam & Pre-screen in Honolulu
Description
Are you seeking an exciting and challenging career in law enforcement? The County of San Diego has immediate vacancies for Deputy Sheriff Cadet - Detentions/Court Services and Law Enforcement Deputy Sheriff Cadet. We will be in Honolulu administering the written exam and pre-screen orientation.
For more info: http://joinsdsheriff.net/index.html
---
Saturday, October 20, 2018
Written Exam: 8:00AM – 12:00PM

Orientation: 1:00PM – 5:00PM
You must complete a deputy cadet application before you can take the written exam. Proof of application submission is required. To apply, please use: http://joinsdsheriff.net/index.html
Dress business casual, both men and women. Bring a black pen and your driver's license. We suggest you bring water and snacks and be prepared for a long day.
Questions? Please e-mail recruit@sdsheriff.org
---
Chaminade University of Honolulu
3140 Waialae Avenue
Honolulu, Hawaii 96816
Hale Hoaloha Multipurpose room (bottom floor) – Map coming soon
FREE PARKING!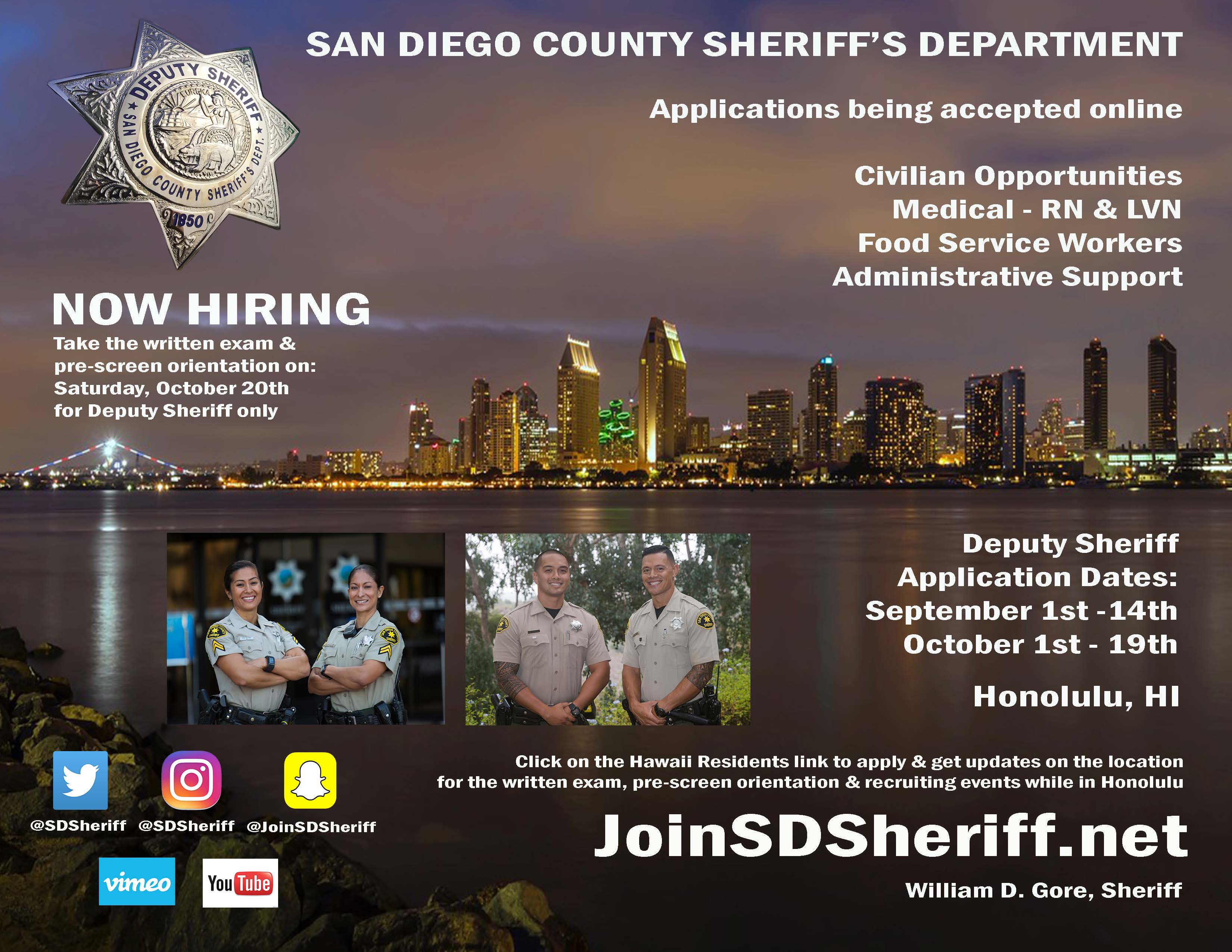 ---