San Diego Cleantech Beach: Riding The Green Jobs and Economy Wave Sept 15 2011

Thursday, September 15, 2011 from 5:30 PM to 8:00 PM (PDT)
Event Details
 San Diego CleanTech Beach:  Riding the Green Jobs and Economy Wave
September 15, 2011  5:30pm-7:30pm
San Diego Environmental Services

9601 Ridgehaven Court
San Diego, CA 92123-1686
-FREE Parking-
Ticket: $20.00 + $2.09 Eventbrite ticket fee in advance on Eventbrite.com.
$25.00 at the door
Space is limited...Register today

"The Future of Energy is not Texas oil, it's California sun." –Governor Jerry Brown
There may be troubled times in the global economy and in Washington, but California and San Diego continue to pursue coherent and collaborative policies, green start-ups and job creation. Over 810 CleanTech companies have taken root in San Diego during the Great Recession.
At the state level, Governor Brown and the legislature are aggressively pursuing goals that will drive Green Job creation and carbon emission reduction.
At the same time, sometimes it's hard to find reality-based information on the status and future of jobs in the Green/Clean sector.  This San Diego CleanTech Beach event is designed to empower your Green career, start-up or community efforts with cutting-edge briefings from leaders in the Green sector.  Information is power!
We have created an affordable event with free parking, free appetizers, and high quality briefings to make participation easy for you.  Register today, Space is limited!   Please encourage your friends and colleagues to attend as well.  Thank you!
Who should attend this event
• Green professionals and those contemplating re-careering in the sustainability arena
• Business, non-profit, public sector and other organizational leaders and staff
• Start-ups that want to understand the Green Jobs landscape
• Public policy professionals
• Anyone curious about opportunities and the status of the sustainability sector
• Media
• Educators
• All are welcome!  We believe diversity is the foundation of a vibrant Green sector.
Event Agenda
• 5:30-6:00 pm Networking, Appetizers (Food and Beverages are Free, included in ticket price)
• 6:00-6:20 pm  Jacques Chirazi, Office of the Mayor of San Diego, Cleantech Program Manager:  "The CleanTECH San Diego Success Story and Jobs Outlook.  Updates on The New Biomimicry Initiative."

• 6:20-6:40 pm  Bill Powers, P.E. Powers Engineering. Author, "San Diego Smart Energy 2020
Distributed Generation Plan":  "Insights Into The California Plan for Green Job Growth, and Briefing on Distributed Energy
 • 6:40-7:00 pm  Arun Kumar, MSEE, MBA, LEEP AP, and President, Global Renewable Energy & Power Inc.:  "Greening the Globe From The Web: Global Green Job Training and Job Creation From San Diego to India and Beyond"
 • 7:00-7:30 pm  Emily Young, PhD:  "Findings from the San Diego Foundation Regional Clean Jobs Study, and Building Our Vision for the Future of the Region."
Benefits for You
Learn.  From local and state Green Job creation leaders and visionaries
Engage.  Grow your community, contacts and opportunities
Transform.  Your future, San Diego and the planet
About Connell Whittaker Group LLC
CWG LLC is a proven public policy, strategy, business development, strategic communications, education & advocacy consulting group. CWG LLC works in the sustainability, space/aerospace, wireless and commercial real estate sectors.
CWG LLC is known for being thought-leaders and innovators for NASA and other government agencies at the local, state, and federal levels.  CWG LLC also leads and advises non-profit and private sector entities.  CWG LLC has generated pioneering work in many cutting-edge research and technology-based organizations. Their work has resulted in groundbreaking new programs and billions of dollars of revenue, economic development, grants, financing and many benefits to society.
CWG LLC presents award-winning strategic events that make innovation possible by creating community and leverage.  Learn more at www.missiontohumanity.com
About San Diego Renewable Energy and Sustainability Group/LinkedIn
An event networking host, our group is a leading San Diego Green online group.  Find and Join us on LinkedIn.
            **********************************************************************************
When & Where

San Diego Environmental Services
9601 Ridgehaven Court
First Floor Auditorium
San Diego, CA 92123


Thursday, September 15, 2011 from 5:30 PM to 8:00 PM (PDT)
Add to my calendar
Organizer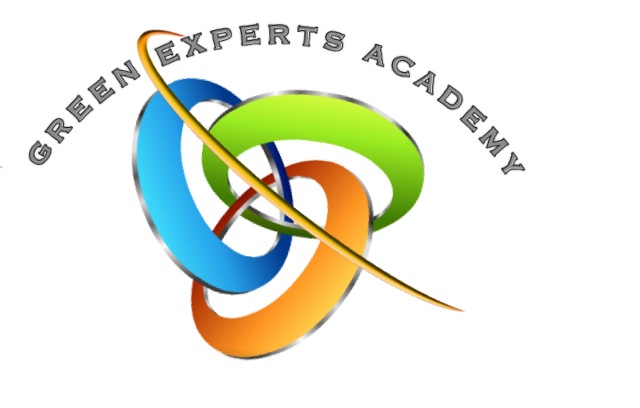 Building Green Jobs, Green Careers, A Green Economy and Green Public Policy. Discover, Engage and Transform with us.
Green Experts Academy provides empowering, cutting-edge seminars, forums workshops and products for the new Green citizen, expert, career seeker, entrepreneur, public official and anyone interested in the Green economy and Green public policy. Science demonstrates we must rapidly mitigate climate change. We are dedicated to building  sustainable prosperity shared by all. Led by Prof. Kathleen Connell, entrepreneur, sustainability expert, educator and advocate, with an extensive NASA background in science, technology and public policy. Kathleen is a Principal of The Connell Whittaker Group LLC.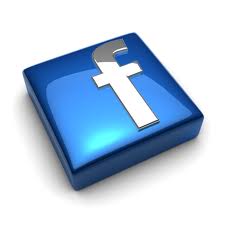 Please like us on Facebook, and get our updates. Thank you. 
http://facebook.com/GreenExpertsAcademy