San Diego Cleantech Beach 2012: Riding The Green Economy Business and Careers Wave

Thursday, June 28, 2012 from 5:30 PM to 9:00 PM (PDT)
Event Details

San Diego Cleantech Beach 2012 is open! Join top San Diego Green Leaders, while you grow your expertise, network, career or business.  June 28 2012, 5:30pm-9:00pm.  Briefings from top Green Leaders:  Cleantech Program Manager Jacques Chirazi, Office of the Mayor, City of San Diego. Jim Waring, CEO, CleanTECH San Diego. Congressman Bob Filner(Chula Vista). Deputy Mayor Dave Roberts (Solana Beach). David Narevsky, San Diego Workforce Partnership, and more!  Host Sponsor, The Green Team,  Cricket Communications, Inc.  $20 includes snacks, parking and presentations.  Our attendees love this lively forum, a bi-monthly gathering of the best in the growing Green sector. Presented by Green Experts Academy. Join us and create a sustainable future!  Space is limited.  Register now to redeem an advance online discount: http://greensd.eventbrite.com
$30 at the door. Cash accepted. Identification required. All ages welcome. At this low ticket price, we can not offer a refund, but will credit you for a future event, should you be unable to attend. Thank you.
__________________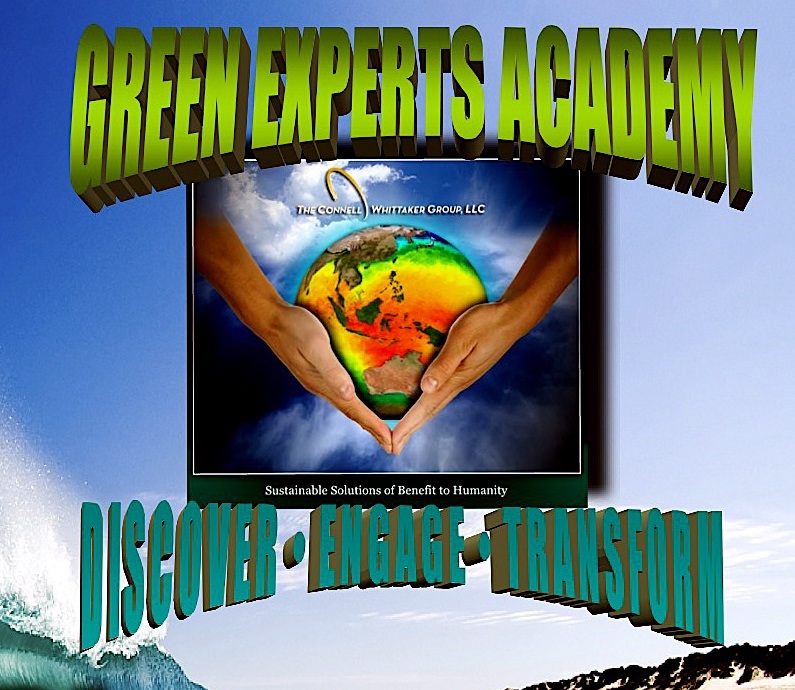 San Diego Cleantech Beach 2012 - Agenda:

5:30PM Check In, Networking Snacks and Beverages
6:00PM Green Experts Academy and Attendee Introductions. Comments on California Green Economy and Public Policy Highlights in 2012, Prof. Kathleen Connell Founder, Green Experts Academy
6:30PM Jacques Chirazi, Cleantech Manager, Office of The Mayor, City of San Diego:  Status, Future, New Innovations: The 2012 San Diego Green Economy and Cleantech Sector.
7:00PM Congressman Bob Filner (Chula Vista):  San Diego: How Can We Become The Renewable Energy Capitol of America?
7:30PM Jim Waring, President and CEO, CleanTECH San Diego:  CleanTECH San Diego:  Plans, and Prospects for the Cleantech Cluster in San Diego. Why We Are One of The Top 10  Cleantech Clusters in the US.

---Break---
8:00PM David Narevsky, LMI Business Analyst, San Diego Workforce Partnership: The San Diego Workforce Partnership and the 2012 Green Economy.

8:30PM Deputy Mayor Dave Roberts (Solana Beach): What Can Be Done to Grow the San Diego County Green and Cleantech Economy?
9:00PM Adjourn
"In response to AB 32, our clean tech and biotech industries will make California, and specifically San Diego, the source of low carbon products to lead not only the nation, but the world."
- CA State Senator Christine Kehoe
Thank you to our Host Sponsor, Cricket Communications, Inc. and The Green Team!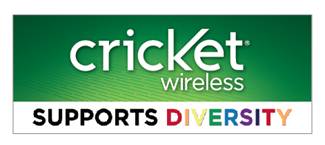 Excellent and highly credible new 2012 studies demonstrate that the Green and Clean New Economy is growing in California and the world, despite confusing media reports often promoted by the old carbon economy players.  Discover the reality-based status of the Green economy at Green Experts Academy.  Many career changers, entrepreneurs, and others are in need of reliable information and networking to help reach business and personal goals. San Diego CleanTech Beach speakers are top  leaders in this field.  Discover, Engage and Transform with us in this dynamic, ethical and rewarding new sector. The Earth depends upon your engagement. Thank you! 
________________
Event and Speaker Details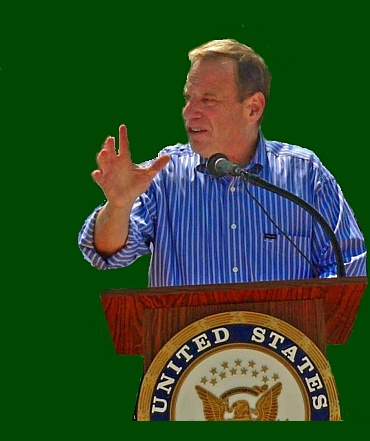 Congressman Bob Filner (Chula Vista). Bob Filner will address us from Washington DC.   Congressman Bob Filner represents California's 51st Congressional District, one of the most ethnically diverse districts in the nation. Congressman Filner's district encompasses southern San Diego County and all of Imperial County, including the entire California/Mexico border.  He is California's Border Congressman. Mr. Filner is a candidate for Mayor of San Diego.

Congressman Filner has been an active member of our community for more than four decades.  He taught history at San Diego State University for more than twenty years.  He was the President of the San Diego Board of Education and served on the San Diego City Council for five years.  In 1991, he served as Deputy Mayor for the City of San Diego.  He was first elected to Congress in 1992, and has been re-elected by wide margins every two years.
In January 2007, Congressman Filner became Chairman of the House of Representatives Veterans' Affairs Committee.  He has achieved a national reputation for his work on behalf of our nation's veterans, both current veterans returning from Iraq and Afghanistan and more elderly veterans from the Vietnam and Korean wars and World War II.  He led the fight to restore honor and benefits to the Filipino Veterans and Merchant Mariners of World War II.
During his years in Congress, Congressman Filner has also served on the House of Representatives Committee on Transportation and Infrastructure.  He has fought for federal funding for border infrastructure.  He has been an advocate of improved U.S./Mexico relations, quality education, protection of the environment, and universal health care.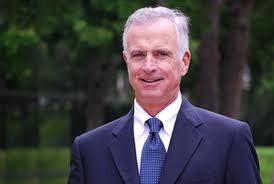 Jim Waring, President and CEO, CleanTECH San Diego
 James Waring is the president and chief executive officer of CleanTECH San Diego, a not-for-profit formed to stimulate the creation and expansion of a clean technology business cluster in the San Diego region. Prior to co-founding CleanTECH San Diego, Waring worked for Mayor Jerry Sanders and the City of San Diego as Deputy Chief Operating Officer for Land Use and Economic Development. He currently serves as a Mayor's appointment to the San Diego Housing Commission. In 2012, Waring was appointed to the California Transportation Commission by California Governor Jerry Brown. Waring was a practicing attorney for over 20 years, and has been a principal in FI Financial, a real estate investment firm, since 1991. He has served on a number of non-profits and academic institutions, including the San Diego Natural History Museum, Francis Parker School, the University of San Diego Joan Kroc Institute for Peace and Justice and River Network. Waring received a bachelor's degree in business administration from the University of Southern California and a juris doctorate degree and a master's degree in Peace and Justice Studies from the University of San Diego.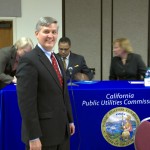 Deputy Mayor Dave Roberts of Solana Beach.  Dave Roberts is a candidate for The San Diego County Board of Supervisors.   He has served as a corporate officer for a San Diego Fortune 500 company and started his own real estate management business. He is now a senior manager for an international non-profit association and a two-term councilmember and Deputy Mayor of Solana Beach. He serves as Chairman of the Board of Directors for the San Diego County Consolidated Transportation Services Agency. A nationally-recognized expert in health care policy, he was appointed by both the Bush and the Obama Administrations to national advisory leadership roles focused on maximizing the cost-effectiveness and delivery of Medicare, Medicaid and Children's Health Insurance Programs. In addition, he worked for the U.S. Air Force in the Pentagon and Europe; and helped to create the military's current healthcare system.
Prior to being elected to the city council, Dave Roberts served on the Friends of the Solana Beach Library and the Solana Beach Budget and Finance Committee. He is a past chairman of the San Dieguito River Park Joint Powers Authority and led the efforts to rebuild the park when over 60 percent was destroyed by the 2007 fires.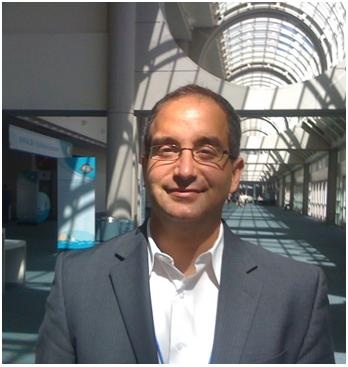 Jacques Chirazi, Manager, Cleantech Program, Office of Mayor Jerry Sanders. City of San Diego
Mr. Chirazi returns to Green Experts Academy from his 2011 appearance, with an update on the status and future of our San Diego Cleantech cluster. San Diego is acknowledged as one of the top 10 Cleantech areas in the country. This growing segment did well during the worst economic downturn since the Great Depression. Today San Diego is home to over 850 cleantech and related support companies.
 Jacques Chirazi is the Program Manager for Clean Tech Initiative for the City of San Diego. He is responsible for promoting, fostering and coordinating strategic alliances and collaboration among local, regional, state and federal institutions to develop and execute a clean technology business attraction strategy.
 
His focus is on the creation of economic growth and environmental sustainability by developing a clean technology cluster in San Diego.
 
Prior to this position, Jacques was Project Manager at Bainbridge Inc., a strategic management consulting firm which provides consulting services to Fortune 500 companies.  Jacques received a Master degree from University of California San Diego's Graduate School of International Relations & Pacific Studies with an emphasis in International Environmental Polices and a Bachelor's degree in Marketing from San Diego State University's School of Business Administration.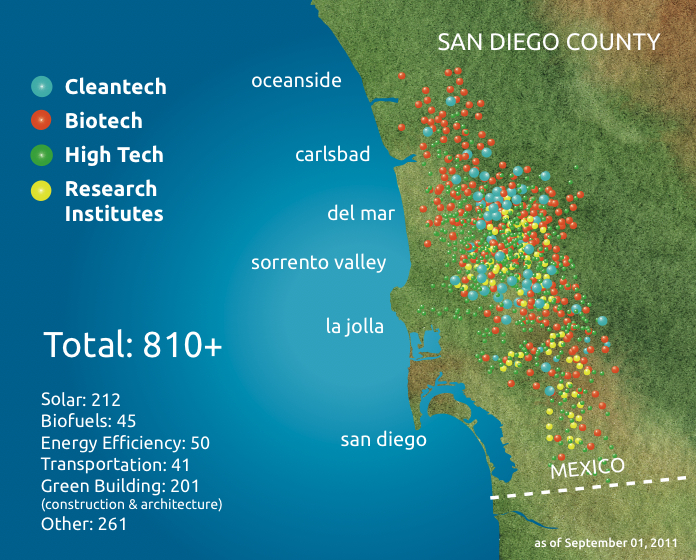 David Narevsky, LMI Business Analyst, San Diego Workforce Partnership
Prior to working for the Workforce Partnership, David worked in local government for 24 years, including 17 years as the Redevelopment Manager and Brownfield Programs Coordinator for the City of Poway. David sat on the California Redevelopment Association (CRA) Brownfields Committee. David also served as the Executive Director of the Fair Housing Foundation of Long Beach from 1982-1985.

David is a Registered Environmental Assessor (REA) I from the State Department of Toxic Substance Control (DTSC), holds an MPA from California State University, Fullerton and a Juris Doctor (JD) degree from Western State University, College of Law also in Fullerton.
__________________
Our previous Green Experts Academy events include:
GreenBlue San Diego: The New Green Water and Ocean Economy: Jobs, Climate Change and Challenges
Apr 5, 2012

Green Experts Academy San Diego: Public Policy, Green Jobs and the Green Economy, 2012. January 31, 2012
Jan 31, 2012


Green Experts Academy, San Diego: Green Jobs and San Diego's Growing Green Economy: "Success Strategies in the Green Sector During Turbulent Times" November 16, 2011 5:30PM-9:00PM
Nov 16, 2011


San Diego Cleantech Beach: Riding The Green Jobs and Economy Wave Sept 15, 2011
Powered by The Connell Whittaker Group LLC. All Rights Reserved. 2012
________________________________
When & Where
5887 Copley Drive
Training Room, 1st Floor
San Diego, 92111


Thursday, June 28, 2012 from 5:30 PM to 9:00 PM (PDT)
Add to my calendar
Organizer
Green Experts Academy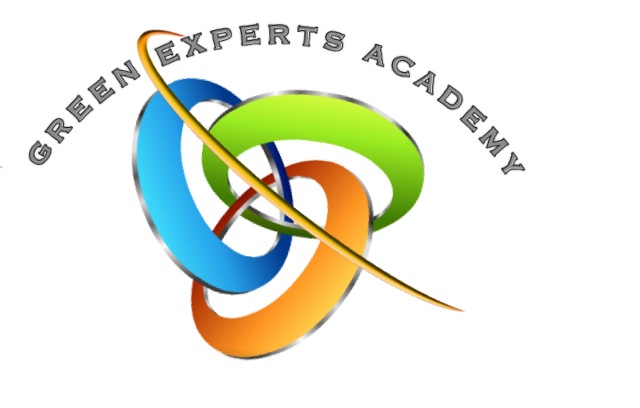 Building Green Jobs, Green Careers, A Green Economy and Green Public Policy. Discover, Engage and Transform with us.
Green Experts Academy provides empowering, cutting-edge seminars, forums workshops and products for the new Green citizen, expert, career seeker, entrepreneur, public official and anyone interested in the Green economy and Green public policy. Science demonstrates we must rapidly mitigate climate change. We are dedicated to building  sustainable prosperity shared by all. Led by Prof. Kathleen Connell, entrepreneur, sustainability expert, educator and advocate, with an extensive NASA background in science, technology and public policy. Kathleen is a Principal of The Connell Whittaker Group LLC.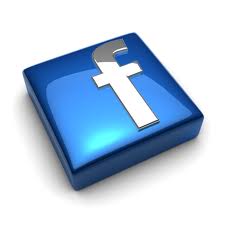 Please like us on Facebook, and get our updates. Thank you. 
http://facebook.com/GreenExpertsAcademy
San Diego Cleantech Beach 2012: Riding The Green Economy Business and Careers Wave