Description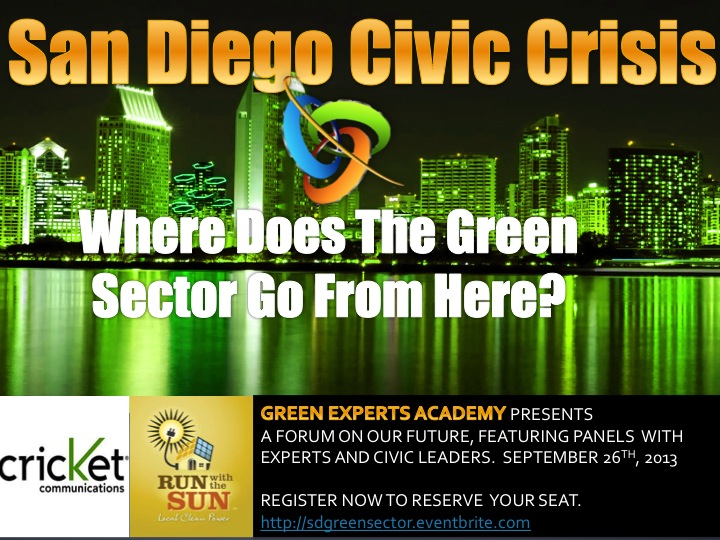 On September 26th, 2013 Join Mayoral Candidate David Alvarez, Nicole Capretz (Office of Interim Mayor Todd Gloria), Mayoral Candidate Bruce Coons, Energy Expert Bill Powers, Sierra Club Chair Lori Saldaña & more top green experts as we focus on green jobs, clean tech sector development, renewable energy, climate mitigation, solar and the vision for America's Finest Green City. As San Diego transitions to another Mayoral election and administration, what becomes of the Green Vision for the City of San Diego and the region at large? What is our renewable energy, jobs and sustainability plan for the future? How do we move forward? What challenges do we face? How does a transition effect you? Join us for a lively and important Green Experts Academy forum as we focus anew on the future of the San Diego Green Sector. Featuring speakers and panels with top Green experts, elected civic leaders, and invited Mayoral candidates as well. Bring your questions and comments, we will be gathering up priorities that are identified and asking our representatives to support key green initiatives. It is your Green San Diego! Ticket includes complimentary dessert and coffee. Our Venue Host: Cricket Communications, Inc. Registration: http://sdgreensector.eventbrite.com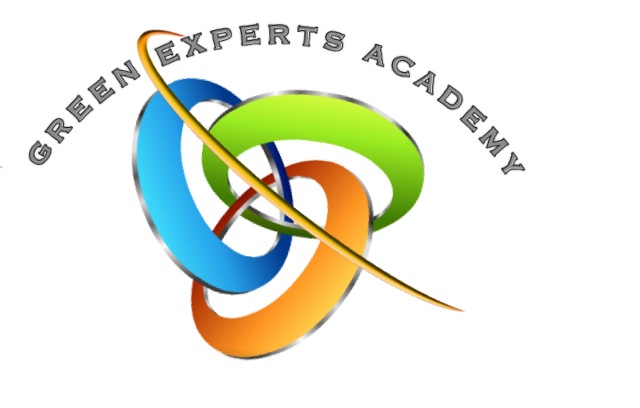 ____________
Please support our Venue Host and Sponsors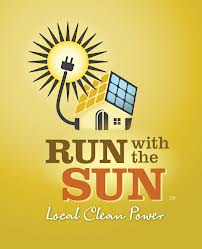 Run With Sun Committee & Campaign, a Project of The San Diego Sierra Club
Many Thanks to our award winning Media Partner, East County Magazine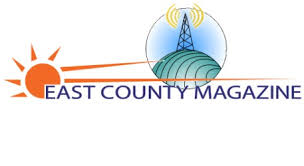 ________________________________
Forum Agenda
San Diego Civic Crisis: Where Does the Green Sector Go From Here?
Presented by Green Experts Academy
September 26th, 2013 Registration: 6:00PM. Forum: 6:30PM-9:30PM
5
887 Copley Drive Sa

n Diego 92111
Parking in front of building
http://sdgreensector.eventbrite.com
Sponsor: Run With the Sun Campaign
Media Partner: East County Magazine
Venue Host: Cricket Communications, Inc.
Note: Specifics may be subject to change, but these are the general time frames for speakers and panels.
Moderator: Kathleen Connell
Program Manager: Jaye Whittaker
Documentation: Patrick Hurley
6:00PM Registration, Coffee, Networking
6:30PM Mayoral Candidate David Alvarez
6:45PM Mayoral Candidate Bruce Coons
7:00PM 1st Panel: Nicole Capretz (Office of Interim Mayor Gloria), Bill Powers,
Lori Saldana, Alan Ball, Rob Wilder
8:15PM 2nd Panel: Donna Tisdale, Lane Sharman, Summation of Forum Findings, Patrick Hurley and Networking
________________________________
(Note: Partial List. Panelists will be announced as they are confirmed)
Community Leaders, Experts & Elected Office Panelists include:
Councilmember and Candidate for Mayor of San Diego, David Alvarez

Alvarez earned the highest grade — 88 percent — on the League of Conservation Voters' 2012 environmental score card.
Councilmember David Alvarez Biography
David grew up in the Barrio Logan community of San Diego, the neighborhood on the working waterfront that has a long history of environmental degradation, high asthma rates, and industrial-residential conflicts. His childhood home was next door to a chrome plating plant, and he can trace his own asthma to the constant presence of toxic emissions affecting residential areas, school playgrounds, and parks. That experience sharpened his resolve to fight for social, economic and environmental justice.
He began his career as a social services worker and after-school teacher. In 2003, he was selected to the prestigious Capitol Fellows Program where he served under the Secretary of State.
After his return to San Diego, David worked with a company that develops new opportunities for affordable housing, and before his own election, proudly represented Senator Denise Moreno Ducheny as a community liaison to the neighborhoods he grew up in.
Elected to the San Diego City Council in 2010, David is currently Chair of the Natural Resources & Culture Committee, Vice Chair of the Land Use & Housing Committee, and a member of the Budget & Finance and Rules & Economic Development Committees. Additionally, he serves on the San Diego Regional County Airport Authority, San Diego Metropolitan Transit System Board, SANDAG Borders Committee, Otay Valley Regional Park Policy Committee, Bayshore Bikeway Working Group, and the San Diego Consortium Policy Board. He most recently joined the Board of Director's for Local Progress: a national municipal policy network.
During his first term in office, Councilmember Alvarez has been successful in restoring vital city services in each year of the City's budget, including funding increases for libraries, police and fire protection, more street repair and installation of street lights and reducing retiree health care costs.
Other proud achievements include the development of the long-awaited COMM22, a mixed-use, mixed-income, transit-oriented development located at Commercial and 22nd Streets in San Diego; a proposed Property Value Protection Ordinance, which fines banks to cover cleanup costs when they fail to maintain foreclosed properties; implementing the Citygate Plan to address deficiencies in the City's fire safety levels; revitalizing commercial corridor's in District Eight as well as focusing on economic growth and development with new projects such as Mercado del Barrio center in Barrio Logan and the expansion of Las Americas shopping facility near the border. Cross border relationships are important to David as he continues to foster working relationships with his counterparts across the border.
Currently, Councilmember Alvarez is shepherding several important community plan updates to completion including Barrio Logan, Otay Mesa and San Ysidro. Plans are also underway to update the Southeast San Diego Community Plan, which will result in all community plans updated in District Eight. These plans will guide growth and redevelopment in these communities as well as balance the needs of the residents. He recently spearheaded the creation of the Barrio Logan Maintenance Assessment District which will provide much needed maintenance and services for the community of Barrio Logan.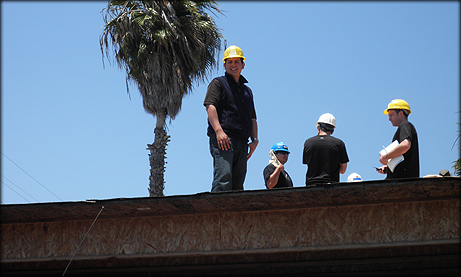 Shown: David helps Grid Alternatives install rooftop solar

Proudly serving as the Border Councilmember, his focus on the southern portion of his district has resulted in the approval of the Cross Border Facility which will increase new air travel opportunities, ease border waits – a critical need for the region, and act as a model for international cooperation. Councilmember Alvarez has also championed significant infrastructure needs in the district, directing millions of dollars to build a missing San Ysidro road segment serving high school students, develop the San Ysidro Library, improve Palm Avenue, design Pond 20 improvements in Otay Mesa, as well as many other vital projects.
Councilmember Alvarez is a strong advocate and supporter of arts in education and helped to restore the Penny for the Arts proposal, which doubles the City's arts and culture funding over the next five years. His goal is to provide 1 million for education in arts by 2017. David also supports and provides funding for numerous community organization and non-profit programs, as well as local cultural festivals and events.
In addition to continuing to provide prompt and courteous service to all residents, Councilmember Alvarez's priorities include: increasing and safeguarding San Diego's water supply, building a new pedestrian border crossing at Virginia Avenue, creating regional parks at Chicano Park and along Chollas Creek, streamlining regulations for additional parking and for food trucks, creating more opportunities for local small businesses and a designing and funding a joint use park for students at Perkins Elementary and Beyer Elementary Schools.
Councilmember David Alvarez was born in San Diego to Jose and Maria Alvarez and has four brothers and one sister. Growing up in Barrio Logan, David attended local public schools: Perkins Elementary, Memorial Junior High, and San Diego High School. David was the first in his family to graduate from high school and college. He graduated with honors from San Diego State University. Councilmember Alvarez, his wife Xochitl, and their daughter Izel reside in Logan Heights. He is an avid cyclist and bikes to work often.
David is proud to continue the work he began in childhood and strive to carry out every day: to bring social, economic, and environmental justice to the people he serves. (Extracted from City Council Biography about David Alvarez).
______
Bill Powers, PE
Principal, Powers Engineering. Executive Committee, Sierra Club San Diego. Chairman, Run With The Sun Campaign of the Sierra Club. Co-Founder,San Diego Energy District.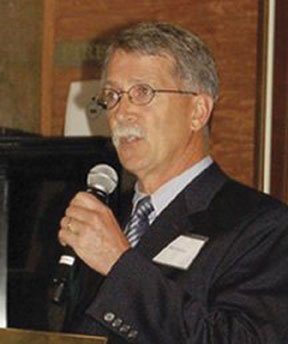 Bill says about his background:
"I began my career converting Navy and Marine Corps shore installation power plants from oil-firing to domestic waste, including woodwaste, municipal solid waste, and coal, in response to concerns over the availability of imported oil following the Arab oil embargo. I am a registered professional mechanical engineer in California with 30 years of experience in the energy and environmental fields. I have permitted five 50 MW peaking turbine installations in California, as well as numerous gas turbine, microturbine, and engine cogeneration plants around the state. I organized conferences on permitting gas turbine power plants (2001) and dry cooling systems for power plants (2002) as chair of the San Diego Chapter of the Air & Waste Management Association.
I am also the author of the March 2012 Bay Area Smart Energy 2020 strategic energy plan. This plan uses the zero net energy building targets in the California Energy Efficiency Strategic Plan as a framework to achieve a 60 percent reduction in GHG emissions from Bay Area electricity usage by 2020. I authored the October 2007 strategic energy plan for the San Diego region titled "San Diego Smart Energy 2020." The plan uses the state's Energy Action Plan as the framework for accelerated introduction of local renewable and cogeneration distributed resources to reduce greenhouse gas emissions from power generation in the San Diego region by 50 percent by 2020. I am also the author of several articles in Natural Gas & Electricity Journal on use of large-scale distributed solar photovoltaics (PV) in urban areas as a cost-effective substitute for new gas turbine peaking capacity. I currently serve on the San Diego Environmental and Economic Sustainability Task Force. The mission of the task force is to produce a Climate Mitigation and Adaptation Plan for San Diego. I have a B.S. in mechanical engineering from Duke University and an M.P.H. in environmental sciences from the University of North Carolina – Chapel Hill. "
______
Ms. Nicole Capretz:Director, Environmental Policy, Office of San Diego Interim Mayor, City Council President Todd Gloria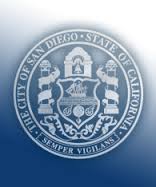 Nicole served as EHC's Policy Advocate on the Clean Bay Campaign from 1997 to 2001. She rejoined EHC in 2008 and launched our Green Energy/Green Jobs Campaign. Nicole has a law degree from Vermont Law School, a Masters in Environmental Law, and has been active in social justice and politics for over 15 years. She is the Chair of the City of San Diego's Environmental and Economic Sustainability Task Force and serves as Secretary of the City Heights Community Development Corporation Board of Directors.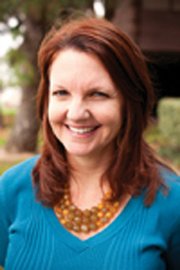 _________
Lori Saldaña Chair, San Diego Sierra Club Chapter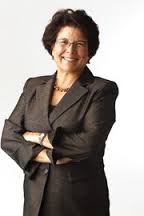 Lori R. Saldaña is an American politician and educator from San Diego, California. A Democrat, she is a former member of the California State Assembly from the 76th Assembly district (central San Diego). She served from 2004 to 2010, when term limits prevented her from seeking re-election. She was a candidate in the 2012 election for the newly redrawn California's 52nd congressional district in the United States House of Representatives.
Today Lori serves as the Chair of the San Diego Sierra Club.
Saldaña was on the founding Board of Directors for San Diego Earth Day and organized the first "Earth Fair" in Balboa Park in 1990. She was chair of the San Diego chapter of the Sierra Club from Jan. 1996 to Aug. 1997 and served in other volunteer positions for the Club. Her main interests were in water reclamation and sewage treatment, especially along the US-Mexico border. She served as Chair of the San Diego Wetlands Advisory Board 1992-94.President Clinton appointed her in 1999 to the Border Environment Cooperation Commission's Advisory Council.
Saldana is a staunch advocate of environmental legislation. She co-authored the Global Warming Solutions Act (AB 32), which sought to reduce greenhouse gas emissions while instituting renewable energy mandates. She also sought to decrease the use of fossil fuels while making solar energy more affordable by co-authoring the Million Solar Roofs Initiative. Additionally, she authored legislation to increase California's Environmental Fund, which included increasing the use of hybrid vehicles and reduced-emission buses.
______
Alan Ball

Alan's pioneering sustainability roles include: Partner, Sustainable Intelligence, Inc., and Chairman of the Board, California Center for Sustainable Energy (CCSE)
Mr. Ball is cofounder and partner at Sustainable Intelligence, a for-profit energy consulting business, and former Senior Director for Business Services at Qualcomm Inc., where for more than 18 years he initiated cost-cutting sustainability programs and energy-saving strategies.
Currently Mr. Ball is the Chairman of the Sustainability Alliance of Southern California and on the advisory boards of Clean Venture and Orchestra Nova. He is also Chairman and former Secretary/Treasurer of the California Center for Sustainable Energy. He holds a B.A. in business administration from San Diego State University and a bachelor of business administration degree from National University. (His views may or may not reflect the views of organizations he is engaged with.)
Donna Tisdale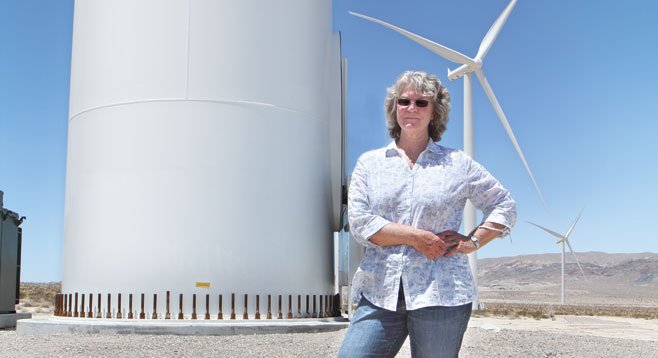 Donna is a property owner and advocate for East County residents, who are both sustainability-minded but also concerned about the unexpected impact of utility scale renewables on the residents and land of East County.
Image Credit: The Reader, Howie Rosen. 2013
______
Bruce Coons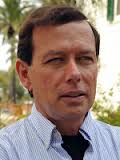 About Bruce, from his Mayoral Candidate Website:
Bruce Coons moved to San Diego from Pomona with his family at age four. He became fascinated with San Diego history and at age ten became the youngest-ever member of the San Diego Historical Society. Bruce graduated from Point Loma High School and later studied theater at Cal Western and anthropology at USD. He and wife Alana have been married since 1985; together they have had a historic restoration business for over 25 years. Bruce is one of the foremost experts in Spanish and Mexican cultural heritage of California.

Successful Business Leader
Bruce comes from an entrepreneurial family. His grandmother, Ruby Coons, founded Dreamer Campers, creators of the innovative cabover camper. Like many teens, Bruce delivered pizzas. He also became a union box factory worker and later worked as a contract archaeologist.

After teaming up with some high school friends in a startup high-tech company, Bruce became a key management team member in four successful startups. The largest of these was Systech Corporation. As its third employee during six years with Systech Bruce was instrumental in building the company to a shipping rate of 30 million dollars. In 1986, Systech was featured on the cover of INC. magazine as the 23rd fastest-growing company in the U.S. Bruce managed the manufacturing department and then led the purchasing and materials department. His negotiating skills were crucial to maintaining Systech's competitive advantage.

After more than a decade in high tech, Bruce spent six years in public purchasing with Sweetwater Water Authority. He remains a Lifetime Certified Purchasing Manager in both public and private purchasing.

Effective Community Activism
Bruce accepted his first major position in the non-profit world in 1998 when he was elected President of the nonprofit, now 44-year-old Save Our Heritage Organisation. He has been serving as Executive Director from 2000 to the present. Under Bruce's management and leadership, SOHO is now known as one of the most influential and effective cultural and historic preservation organizations in the nation.

For the last 15 years, Bruce has successfully negotiated on behalf of SOHO to promote adaptive reuse of San Diego's historic and cultural resources. He has worked to forge lasting win-win solutions with public agencies, private corporations, and community groups. Bruce is known as a superb listener. In emotionally-charged negotiations, he is able to consolidate points of view and evaluate and communicate practical solutions. When disputes arise, Bruce is proactive and communicates with stakeholders throughout the city while projects and decisions are still malleable. He has become an effective and persuasive advocate, well-known around City Hall and neighborhoods citywide for integrity, honesty, and a truly comprehensive knowledge of San Diego's past and present.

Bruce took SOHO from its lowest period of no assets and a budget of less than $30,000 and transformed it into a prosperous organization with assets and an annual budget, both exceeding $1 million. With 22 employees, SOHO manages 12 historic buildings. These include four museums, an 1880's General Store (owned by SOHO), two museum stores, and a café, all running smoothly and profitably.

As SOHO's chief negotiator with the Hotel del Coronado and the Padres, Bruce was able to bring parties together for productive discussions that resulted in precedent-setting agreements. The Padres' ballpark/historic warehouse agreement saved 10 of 11 historic resources in the downtown Ballpark Redevelopment District. The agreement also created a Preservation Advisory Group that continues to oversee the nine city block project area in an evolving commercial environment.

SOHO recently worked, during a three-year period, with 19 other community organizations, including Citizens Coordinate for Century Three (C-3), The Committee of One Hundred, San Diego Council of Design Professionals, Urban Design Council of the American Institute of Architects' San Diego chapter, Neighborhood Historic Preservation Coalition, Mission Hills Heritage, and North Park Planning Committee to build a strong and successful coalition to protect the City's crown jewel, Balboa Park.

Bruce's management skills and his win-win philosophy have been critical to SOHO's successes both in protecting San Diego's historic resources and heightening public awareness of its heritage.
Lane Sharman
Lane Sharman has enjoyed a career as a investor in many well known companies. Today Lane leads the San Diego Energy District, which advocates for community choice aggregation (CCA) in San Diego. Lane will update us on the status of the CCA, and what must be done in order to establish a CCA in San Diego.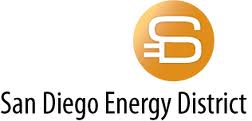 ______
Dr. Rob Wilder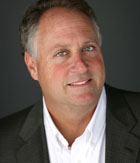 Robert Wilder, J.D., Ph.D.
Rob served as the Public Advocate for Energy and Climate Sustainability, for former Mayor Bob Filner.
Dr. Wilder is Founder of Wildershares, LLC; he is Chair, Index Committee, for WilderHill Clean Energy Index. He holds a Ph.D. from University of California at Santa Barbara and a Law Degree from University of San Diego School of Law. In addition Dr. Wilder has been a Visiting Lecturer at University of California, San Diego.

Rob is author of the 1998 Book, 'Listening to the Sea,' that links marine biodiversity to smart and cost-effective energy technologies that prevent pollution in the first place. His book chapters and articles have appeared in Nature, National Academy of Sciences Press, Engineering News-Record, UCLA Journal of Environmental Law & Policy, University of Chicago Press, the Journal of Alternative Investments, and elsewhere.

His awards include Fulbright Fellowship, American Assn. for Advancement of Science (AAAS)/EPA Fellowship in Environmental Science & Technology, and National Academy of Sciences Young Investigator Award (twice). He serves as a Trustee for the Society for Conservation Biology, serves on the Director's Cabinet at the Scripps Institution of Oceanography (SIO) at UC San Diego, and sits on other Boards. He previously was on the faculty at University of California at Santa Barbara, the University of Massachusetts at Dartmouth, and coordinated a national program for The Nature Conservancy.

While a Fellow at the EPA Headquarters in Washington, D.C., he focused on innovative technologies that prevent harm to ecosystems while being profitable to boot. His work has highlighted smart policy solutions that avoid harm- in place of older 'end-of-pipe' controls and waste remediation.

Rob enjoys doing public education about solutions that make both economic and ecological sense. And ECO Index and an independent tracker have received accolades. In 2008 the tracker was named by Lipper® as #1 Ranked 2007 Small Cap Core Fund for performance; in 2007 the ECO Index was called "the Dow Jones industrial average of global warming" by USA Today; the tracker was called "Best ETF for 2007"; Dr. Wilder's work was recognized in 2006 with an "Outstanding Individual Achievement" Award from California Center for Sustainable Energy, and shortly after launching the tracker was named "Most Innovative New ETF Product in 2005".

Rob is originally from Baltimore, Maryland. He and his family now reside in lovely Encinitas north of San Diego, California on a 1-acre site that is solar-powered with a display of practical and innovative ecological solutions.
----------------