Event Information
Location
Check Email After you Register for Address
San Diego, CA 92071
Description
CASHFLOW® 101 is an educational board game that teaches accounting, finance and investing at the same time and in a fun way.
Created by Rich Dad Poor Dad author Robert Kiyosaki.
Learn in a safe environment!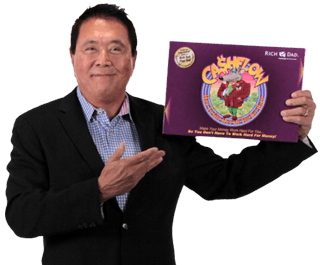 This is a fun entertaining evening of playing CASHFLOW® 101. Meet new people, make friends, and learn to make smart financial decisions so you can get out of the rat race (9 to 7) for good. This board game teaches people how to think in a smart financial way, differentiate between a smart and a bad debt, how to start making smart investing decisions, and can show you why you are successful or not.
Learn with Real Estate Investors
We are a group of enthusiastic Real Estate Investors & entrepreneurs looking for the acceleration of financial independence through education and networking.
Program:
6:30PM - 7:00PM: Networking - Introduce yourself!
Rich Dad once said "Who you know is more important that what you know". Have the opportunity to increase your contacts.
7:00PM - 9:00PM: Play CASHFLOW® 101
CASHFLOW® 101 it's a educational board game that teaches you accounting, finances and investing, all at the same time. It's a simple way to learn!
9:00PM: Feedback
Share with the group what you learn playing CASHFLOW® 101. An open space for discussion for all Cashflow players.
Doors open at 6:30PM
Notes:
*ALL ARE WELCOME: If you never played before this is a great opportunity to start. Anyone and Everyone of any level and of any age is welcome to come play.
Come visit our Rich Dad Cashflow group this week!
For questions please email to hello@starturtraining.com
Date and Time
Location
Check Email After you Register for Address
San Diego, CA 92071