Description
Your free registration for the event lets InterExchange know that you wish to attend the event.

You need to buy tickets by contacting the Irish Outreach San Diego.
InterExchange invites all J-1 Visa Exchange participants from Ireland, their hosts and friends to enjoy a game of baseball at the annual Irish Night at the Petco Park Stadium in San Diego, CA!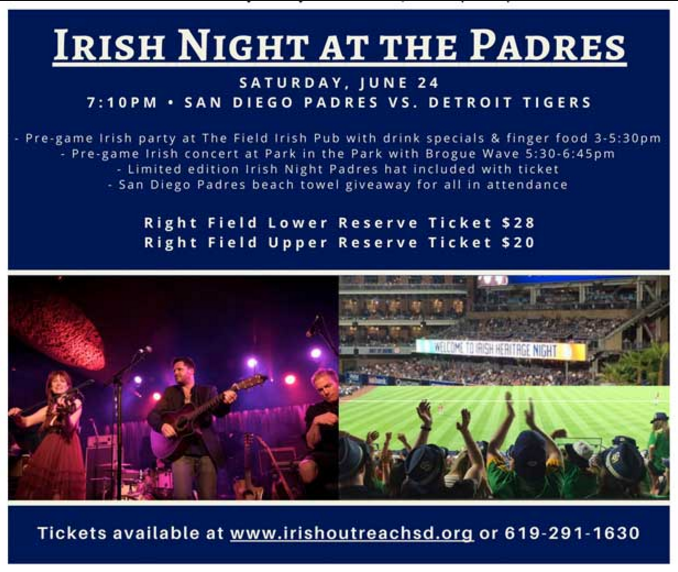 Don't know the rules? Don't worry, we've got you covered with our easy

baseball guide.


This is an event that cannot be missed!
To read about the past event click here
.
The event is organized by the Irish Outreach San Diego with support of J-1 Visa Sponsor organizations. InterExchange is inviting J-1 Exchange Visitor Program participants to join this event in support of the #ThinkLeadership campaign.
Image courtesy of Shutterstock.com