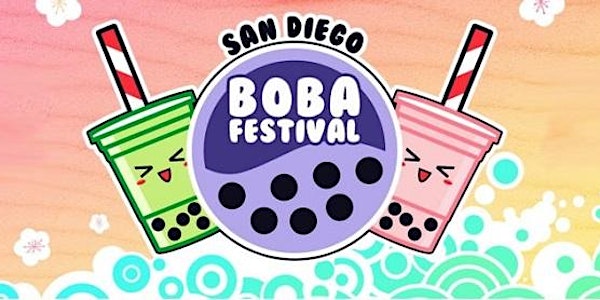 San Diego Boba Festival
San Diego Boba Festival will give boba it's long overdue celebration! It's time for a bobalicious soiree!
When and where
Location
TBD San Diego San Diego, CA 92101
Refund Policy
Contact the organizer to request a refund.
Eventbrite's fee is nonrefundable.
About this event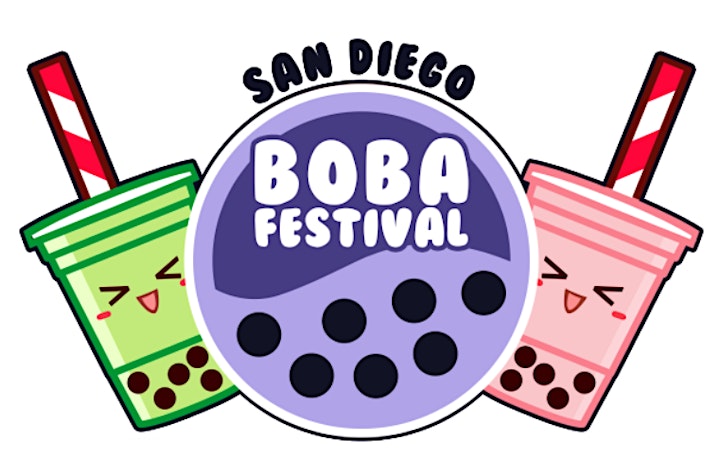 - - - UPDATE OCTOBER 19, 2021- - -
Hello Boba Festival Attendees,
Thank you to everyone who purchased a ticket to the San Diego Boba Festival. We have been very appreciative of your excitement about this event!
However, due to all the continuing news regarding the Delta Variant of COVID-19 and the continued concerns of some of our boba vendors and non-boba vendors, it is with great regret that we (Taiwanese American Culture Center, and the event organizers, Taiwanese American Professionals – San Diego, and Silk Road Productions) are indefinitely postponing the San Diego Boba Festival.
We have postponed before and were able to do so with your generous patience. However, in order to avoid constant postponement and disappointment, we will NOT be rescheduling a date until we are 100% confident that we have Boba restaurant and community support. It's too much on us to keep pushing the event back, and it's too much to expect continued patience from all of you.
We are respecting the general public's concern for the overall public health and well-being of our guests, as well as for our vendors, so we are going to postpone the event, we just can't say until when.
We will be refunding 100% of people who have purchased tickets.
However, we do have good news! We will host our 2nd annual SAN DIEGO BOBA WEEK November 13-28th to support local Boba businesses and offer the community a chance to explore exclusive deals at specific Boba restaurants. Follow us on Facebook, Instagram and visit our website for more information to come.
We do apologize once again for any inconvenience and had hoped this would not be the case, but we hope to see you when we finally reschedule the event for a permanent date!
- - - EVENT DETAILS - - -
The highly anticipated festival based on the beloved Asian beverage is coming to Southern California - the San Diego Boba Festival!
Produced by Silk Road Productions, creator of the San Diego Ramen Festival, and presented by the Taiwanese American Professionals of San Diego, look for it this spring 2022, as we celebrate and rejoice in all things boba at the San Diego Boba Festival!
Save the date now - and get your early bird tickets to our Boba Festival to a soon-to-be-announced date in the Spring of 2022 !
There will be Asian snacks and food, cultural and contemporary entertainment, art, and of course - BOBA! BOBA! BOBA!
Each bobatastic ticket includes a sample card for of up to 10 different boba tea drinks, with access to all the uniquely fun areas we will be creating at this event! In addition to the ten samples, tickets get you a Boba Festival Limited Edition Memorabilia Collectible, lots of entertainment, and an unforgettable experience with friends, family, and BOBA!
Each VIP ticket will get two sample cards (20 sample opportunities), exclusive seating, re-entry privileges, a Boba Festival Limited Edition Memorabilia Collectible, and a Boba Festival t-shirt!
We will have different boba vendors, each ready to serve up their bobalicious drinks in sample-sized servings! And if you find one you like, you can buy a full-sized serving from that vendor!
But...just what is boba???
From an article on thrillist.com: "the term boba can refer to the entire drink-plus-toppings, the most popular topping being tapioca pearls (which also happen to be called boba). The drink as a whole is also known as bubble tea, pearl tea, and tapioca tea. The tapioca pearls that are also called "boba" are generally made from cassava starch, a root vegetable from South America that is also referred to as yuca.
Boba -- the drink -- originates from Taiwan, and originally, boba pearls were used in shaved ice desserts and paired with syrups, beans, and delectably chewy rice balls. Milk tea was also consumed regularly and thankfully, someone decided to merge the two, thus creating the genius, beloved drink we now have today.
Boba culture made its way to America through Taiwanese neighborhoods and blossomed near college campuses and high schools, where students would gather for study groups. Most boba shops, even now, are open late and offer affordable snacks and drinks -- which made them the perfect stop for late-night hang outs and crunchtime studying."
More details will be coming out in the coming months - but for now - save the date for this glorious, taste bud satisfying boba event of the year!
We are going to fan the flames of Boba Culture - the next big culture that will quench a thirsty person's craving of all things bobatacular!
Tickets are available now - and at the early boba bird price going on until December, you can get your tickets before they sell out!
Children 3 years and younger do not need a ticket – however, boba sample servings are not free and still need to be purchased for children if they wish to have any - or you can share your samples. For safety reasons, we will only allow ONE child per ticketed adult (for fire safety and capacity reasons).
There is no re-entry for general admission ticket holders.