Description
SAN ANTONIO Women in Digital January Members +1 Meetup
2019 Digital Trends

What are the digital trends most likely to shape 2019? What should your team be 100% up to speed on? Content? AI and Chatbots? Digital Video? Join us for an engaging discussion moderated by Patty Rankin and panelists Brielle Insler, Shelley Marshall, and Lawson Picasso as they brief us on what to expect in 2019. Then join your City Board for a dynamic Ask & Give Exchange focused on digital trends, continuing education and what's to come for ourselves and our careers this year.
Then we'll end the night with a networking happy hour sponsored by our gracious hosts Port San Antonio.


---


Meet Our Panel
Panel Moderator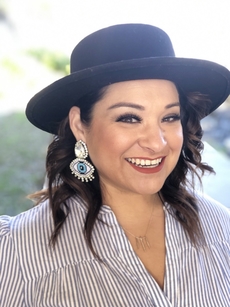 Patty Rankin
Social Media Maven // Style Coach

www.linkedin.com/in/pattyrankin/
Panelists
Brielle Insler
Managing Partner // Creative Director, Duable
For the past 15 years, Brielle has worked to construct and elevate new and established brand identities. Organizations such as Any Baby Can, Susan G. Komen, Texas Civil Rights Project, and MOVE Texas have benefitted from her ability to craft concepts into clear visual communication. She has dedicated herself to advocacy through social strategy and activating design for print, web, social media, and interactive mediums. Brielle has entrenched herself in campaigns for political candidates such as Diego Bernal, Wendy Davis, Roberto C. Treviño, and Julián & Joaquin Castro in order to effect progressive change in areas that matter to her most. Brielle is VP of the Board for San Antonio Women in Digital, and was appointed by Mayor Ron Nirenberg to the Mayor's Commission on the Status of Women in 2018.
Using her creativity and passion for progressive ideals, Brielle strives to effectively communicate messages that inspire action and lift up our communities.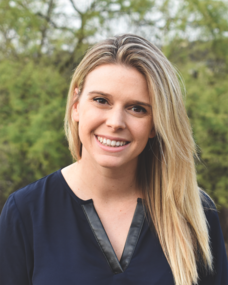 Shelley Marshall
Director of Digital Marketing & Partner // Leadhub
Shelley Marshall is the Director of Digital Marketing and a partner at Leadhub. After spending 5 years in journalism she returned to Texas (#TexasForever) and began her career in digital marketing. Today, she oversees a team of talented SEOs with a passion for helping small businesses in San Antonio and across the United States reach their ideal customers online.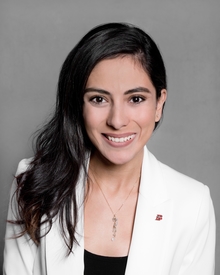 Lawson D. Picasso
Social & Digital Channels Specialist, Broadway Bank
Lawson Picasso is the Social & Digital Channels Specialist for Broadway Bank and does digital marketing consulting and PR coordinating through her own business, D'Nago Marketing.
Networking Happy Hour Sponsored by: