Description
Dress is business casual and there is no cost to attend.

Event Details:
The private event space is located one block from Boudro's Resturant and one block form the river. The Location is at the corner of Commerce and Presa streets. Entry is from either Commerce Street or Charles Court.
Boudro's On The Riverwalk | 205 North Presa Street, San Antonio, TX 78205
---
We invite you and a guest to join the APUS community as we return to San Antonio for an exciting event! This is a great opportunity to make professional contacts, introduce the university to a friend or colleague, and learn more about cybersecurity with our keynote, from the School of Science, Technology, Engineering, and Math (STEM), Dan Benjamin.

Presentation by STEM Associate Vice President, Dan Benjamin
The Internet of Things is a technology phenomenon that is about to be unleashed on our world as we know it. IoT will be comprised of over a billion smart, interconnected sensors that will give us unexplored access to all facets of everything…factories, office buildings, homes, transportation, utilities, clothes, etc. Learn about this and what the university is doing to keep up wtih the ever changing pace of STEM education!

Networking Reception to follow presentation

Enjoy complimentary appetizers, two drink tickets and a cash bar, and raffle drawings while you socialize with your peers and faculty members.
If you have any questions, please send them to community@apus.edu.
---
More about Dan Benjamin: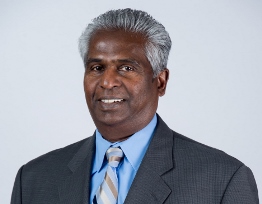 Dan has over fifteen years of experience providing Information Technology and Management education and consulting solutions to the public and private sectors. Dan is also an IT industry influencer; he served on the Executive board of the Federal Information Systems Security Educators Association (FISSEA). He also served on the Executive Committee of the Association of Computing Machinery (ACM) SIG on IT Education (SIGITE). He has also published/presented papers related to Learning Management Systems at the International Association for Computer Information Systems (IACIS) and at the Information Systems Educators Conference (ISECON)

He authored books on Java and Oracle that were published by Element-K Press (formerly Ziff-Davis) and McGraw-Hill/ Oracle Press. He is a certified F.A.S.T. (Facilitated Application Specification Technique) Facilitator and a certified Project Management Professional (PMP). He is also an excellent instructor and uses humor effectively to communicate the principles of developing Information Technology and Management solutions.