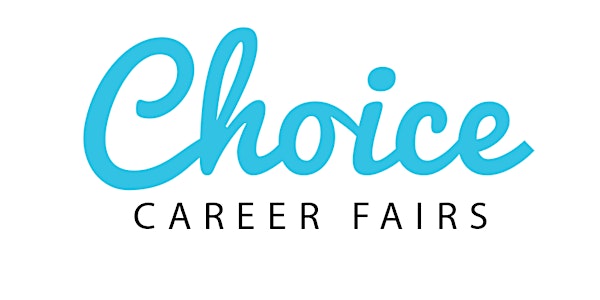 San Antonio Career Fair - August 18, 2022
You'll meet face-to-face with hiring decision-makers from some of the areas top employers. Dress professionally and bring plenty of resumes,
When and where
Location
Norris Conference Center 618 NW Loop 410 #207 Park North Shopping Center San Antonio, TX 78216
About this event
AVAILABLE POSITIONS AT THIS EVENT:
Account Executive ($4,500 training pay + base + unlimited commission)
Accounting / Finance
Accounts Payable Representative
Accounts Receivable Clerk
Advertising Account Executive
Analyst Specialist
Applications System Engineer
Automation Engineering Technician
AUTOMOTIVE: Express Lube Techs
AUTOMOTIVE: Internet Sales Consultants
AUTOMOTIVE: Make Ready Person
AUTOMOTIVE: Parts Counterperson
AUTOMOTIVE: Parts Warehouse person
AUTOMOTIVE: Sales Consultants
AUTOMOTIVE: Service Porter
AUTOMOTIVE: Tinter
Baggage Handler
Banking
Cabinet Warehouse
Call Center Operator
Call Center Sales OTM – $18 Per Hour, plus commission
CDL Driver - Class A Tanker Endorsement
Certified and Non Certified Police Officers
Class C & CDL Box Truck Delivery Driver
Clean Ops Equipment Technician-1
Clean Ops Process Technician
Client Services Manager
CMP Ops
College Orientation Recruitment Program (CORP) Engineer
Construction Lead
Crude Haulers
Customer Care Associate
Customer Service
Customer Service Representative
CVD
CVD Equipment Technician
CVD Process Technician
Cyber Security Lead / Supervisor
Day Shift Order Selector
Diffusion Ops-3
EDUCATION: Assistant Teachers & Aides
EDUCATION: Head Start Teachers
EDUCATION: Preschool Teachers
Engineer
Entry-Level Automotive Production & Assembly- $15/$16 Hourly
Entry-Level Automotive Production Assembly Warehouse
Entry-Level Food Production- PM Shift
Equipment Engineer
Experienced Order Puller
Facilities Electrical Relay Technician
Facilities Engineer
Field Technician
Financial Advisor
Financial Analys
Front Office Reception
Front Office/ Customer Service
Full Stack Engineer
General Labor-Material Handler
General Labor/Machine Operator
Health & Safety
Heavy Equipment Repair/Mechanic
Human Resources
HVAC
Inside Sales Center Representative
Lead Generator
Linux Systems Engineer
Lumber Warehouse 2nd Shift
Maintenance Tech- Injection Molding
Manufacturing Specialist
Medical Receptionist
Metal Ops
Nanoprobe Technician
Office Admin
Office Management
Operations Analyst II
Outside Sales Representative | $5,000 Sign On Bonus
Parametric Test Engineer
Passenger Service Agent
Photo Process Technician
Photo System Engineer
Photo Technician
Photolithography Process Engineer
PI Operations Engineer
Piping Technician
Principal Billing Analyst
Printed Circuit Board Solderer
Process Engineer
Process Technician
Procurement Equipment Supervisor
Product Engineer
Project Support
Prospect Airport Services:
Ramp Agent ($17HR)
Retail Sales Specialist (Bilingual Spanish) - $22.50 target hourly
Retail Store Manager
Sales
Sales Rep.
San Marcos Police Department:
Saw Machine Operator
Senior Equipment Technician
Service Technicians/General Labor
Sit Down Forklift Receiver - 1st Shift
Spare Parts Operations Lead
Sr Systems Analyst-Ops
Store Sales Advisor
Supervisor, Construction
System Solutions Engineer
Technician
Tool & Die Repair
Traveling Commercial Construction Superintendent
UPW-IWT Engineer TR
Warehouse / Order Puller (8A-5P)
Water haulers
Windows Systems Engineer
Wood Door Assembly - Entry Level
Yield Analysis
What to expect...
You'll meet face-to-face with hiring decision-makers from some of the areas top employers. Dress professionally and bring plenty of resumes, because they're here to hire.
Walk in and start interviewing, it's that simple. Save time, money and effort interviewing with multiple companies in one day at one location. Many of these companies have several openings and are eager to meet with you. You're no longer just a piece of paper. Attend the career fair and get infront of decision makers.
What are you waiting for?... Let us know you're coming and register today