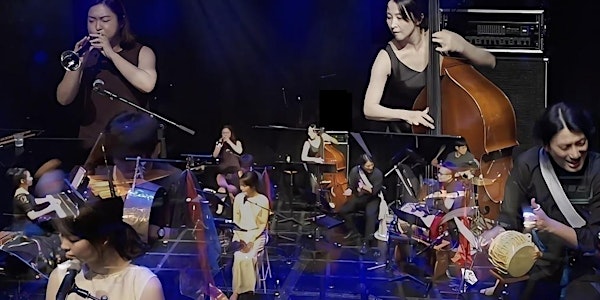 Samulnori Fantasy - Seasons
A cultural crossover between Korean Pansori/Samulnori and American Jazz!
When and where
Location
New England Conservatory's Jordan Hall 290 Huntington Ave. Boston, MA 02115
About this event
Boston's night skyline with moonlit waters of the Charles River evokes the magic that inspired Mina Cho's second musical narrative, Samulnori Fantasy: Seasons. In the style of the Pansori Cantata first introduced in Cho's 2019 Gilryungjeon ("The Dream of Gilryung"), the narrative takes the form of Korean traditional Pansori (storytelling in voice) with Samulnori, which blends and evolves from four primary percussion instruments – Jing (big gong), Janggu (hourglass shaped drum), Kkwaenggwari (small gong), and Buk (barrel drum). Samulnori is a contemporary counterpart of Korean Pungmul (a Korean folk music tradition rooted in the collective farming culture called 'Dure') and Namsadang (an itinerant traditional performing arts troupe). Throughout, the piece interweaves Korean traditional music with the sounds of modern jazz and Gospel music.
Seasons features the story of a moon rabbit named Rain, whose singing has the power to call forth the rain, and a young woman named Sunnie, who studies business in Boston, having abandoned her dream of becoming a master Pansori singer. After celebrating his retirement from 100 years of musical priesthood in Lunar Land, Rain is allowed to travel to the Human World, but for only one night of the full moon. A magical pathway, named 7th Moonstar Street, appears between Lunar Land and the Charles River for Rain's trip. Upon reaching the Charles River, he meets Sunnie. Powerfully inspired through music and conversation, Rain and Sunnie begin to explore their passion for music and embrace a new season in their lives.