Description
Samsung VR is bringing together leaders in 360 content and VR filmmaking for an evening of immersive film, entertainment and networking. We are especially excited to shine a spotlight on the visionary artists and companies pioneering this new content medium.
Explore the mysteries of The Parksville Murders with the world premiere of Opera on Tap's multi-sensory virtual reality experience

Enjoy the showcase of VR premieres and 360 content in our 75-seat theater

Get up close and personal with our Gear 360 camera and our new 360 3D pro camera

Learn about new programs for creator innovation on Samsung VR

Meet our team, partners, industry experts and rising talent
Attendees include leading VR filmmakers, editors, producers, agencies, technologists, brands, investors, press and more. Food and beverage will also be served. So, please join us as we build a robust ecosystem for 360 and VR filmmaking. Space is limited and attendance will close once capacity is reached. Don't wait to register.

Bonus: Want to try our new 360 3D pro camera for free? Attendees will also have the opportunity to register to win free rental of our 360 3D pro camera, new to the market this Fall.
About Samsung VR: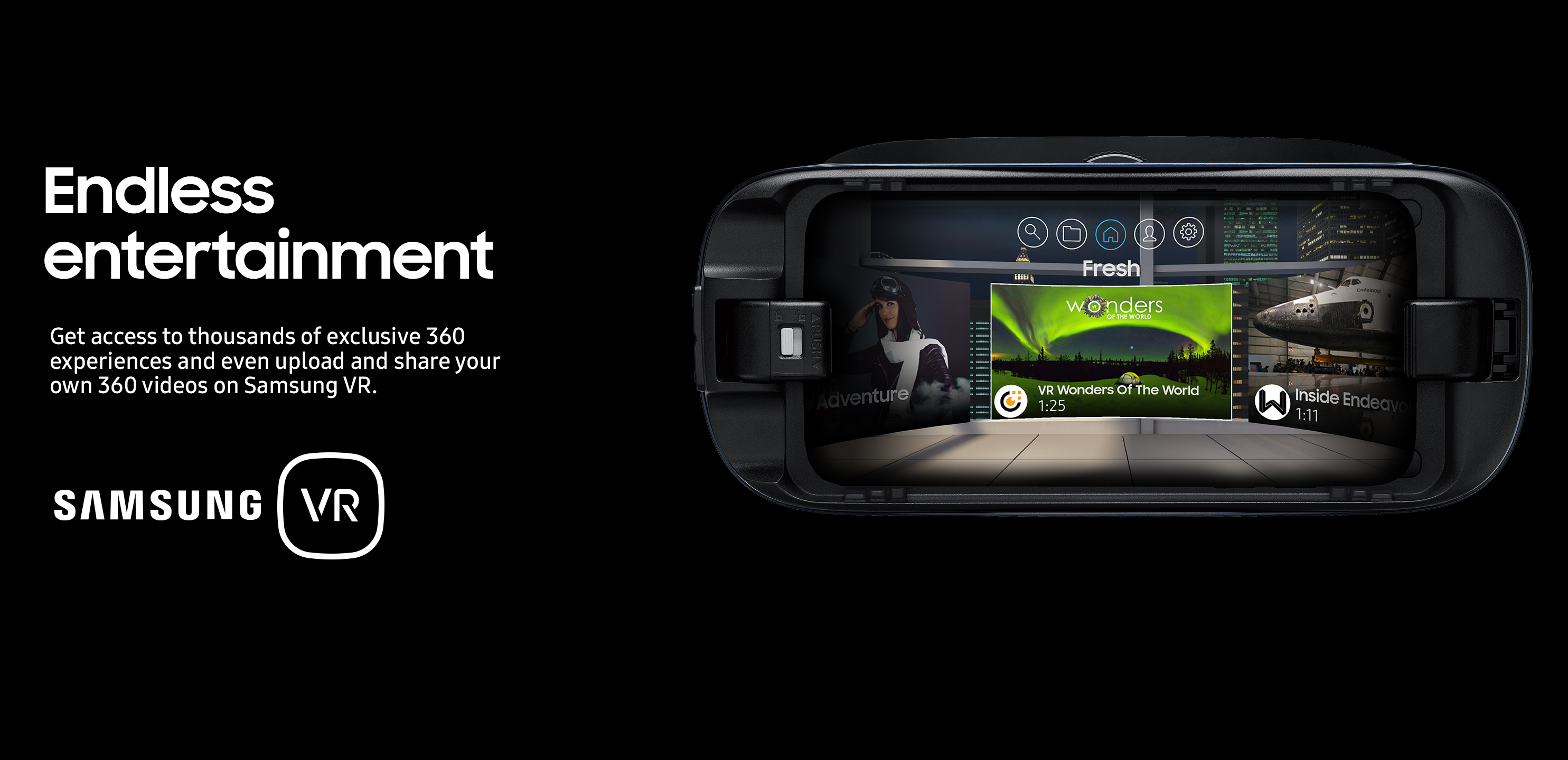 Samsung VR is a premium video service offering the best in 360 and immersive content. With your Galaxy phone and a Gear VR, you can go anywhere - from the cockpit to the depths of the ocean, explore the far reaches of the universe, the front lines, center stage and more! Download Samsung VR and start experiencing immersive video like you've never experienced before.
About Opera on Tap:

Opera on Tap has always been dedicated to making opera more accessible to a broader audience through intimate, immersive performances. Born in 2005 at Freddy's Bar and Backroom in Brooklyn, what began as a small monthly gathering of ambitious, classically trained singers looking for more performance opportunities has grown into a vibrant producing organization with 19 national (and international) chapters. An early leader in the movement towards bringing opera directly to new audiences in alternative venues, Opera on Tap has proven over and over that opera can be a transformational and meaningful experience for audiences, regardless of venue.
The Parksville Murders
Directed by Cari Ann Shim Sham*
Co-Created by Kamala Sankaram and Jerre Dye
Starring: Kacey Cardin and Mikki Sodergren
Featuring: Anne Hiatt, Cameron Russell, Kamala Sankaram, Krista Wozniak, Michael Protacio, and Seth Gilman
Lighting Design: Christopher Weston
Costume Design: Ramona Ponce
Produced by Anne Hiatt, Todd Perlmutter, Cari Ann Shim Sham*