Description

Samsung Ventures
Did you know how many divisions and how many areas of technology and business Samsung reaches? It's quite impressive. Samsung is launching an incubator / innovation group of their own here in New York. They kicked off Samsung Ventures East Coast to a room full of investors in Boston last month.
Samsung has set up a new $100 million venture fund to support early-stage innovation.
Based in Menlo Park, the new Samsung Strategy and Innovation Center plans to invest in the development of components such as displays and silicon subsystems. The center's Catalyst Fund will focus on supporting entrepreneurs, academics and artists, looking at early stage investments.
The Innovation center will work hand-in-hand with Samsung's Ventures America Fund, which has $1 billion in assets, as well as other parts of Samsung's business. Samsung can offer entrepreneurs not only money to explore their ideas, but later-stage funding and a "platform" to potentially incorporate, market and manufacture products derived from them.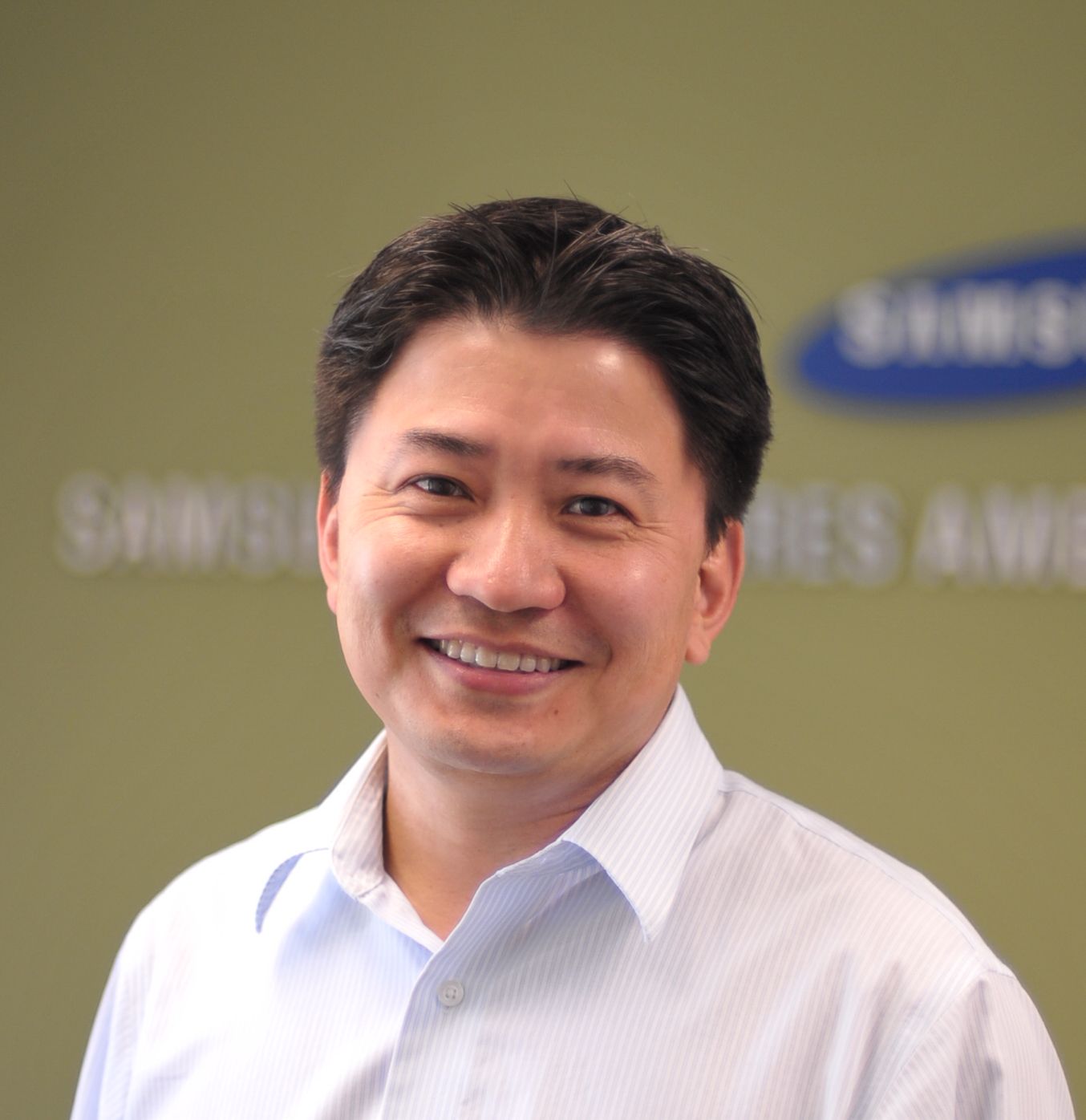 Hyuk-Jeen Suh joined Samsung Ventures in 2012 and is the head of the Samsung Ventures East Coast office.
Before joining Samsung Ventures, Hyuk-Jeen worked at J.P. Morgan investment banking in the Technology, Media, and Telecom group. Prior to J.P. Morgan, he was the global senior business development and marketing manager at MEMSIC, a semiconductor startup with clients in the automobile and consumer electronics industry. He led the global marketing strategy which contributed to the successful IPO of MEMSIC in 2007. Prior to joining MEMSIC, Hyuk-Jeen was a senior research engineer at Sequenom, a biotech startup. He conducted research on DNA biochips and led joint venture projects with Hitachi and Samsung to successfully design and launch high-throughput bio instruments. He began his career at Intel Corporation as a process engineer, leading yield improvement projects which contributed to one of the highest yield rates in Intel history for the Pentium microprocessor.
Hyuk-Jeen earned his Ph.D. in electrical engineering, focusing on Microelectromechanical Systems (MEMS) from University of Illinois at Urbana-Champaign. He earned his MBA from Yale School of Management. He holds a B.S. in mechanical engineering, B.A in economics and M.E in electrical engineering, all from Cornell University.
Happy hour to follow at 5pm :)
Sponsored by MicroOffice
-----------------------------------
Friday speaker series brings key thought leaders, investors, executives in an intimate fireside chat format conversational approach to giving entrepreneurs access to trends, ideas, process within large organizations and better understand how things work.
Imagine you had a meeting with these angels and access to ask anything. The audience is kept small to allow for that engagement. More hard to reach guys are brought each Friday for real conversations. Come learn about what you can't "google" to stay updated on what the market wants and share a beer.
Organizer of Samsung Ventures: beyond mobile, innovating in consumer markets