About this Event
Prepare yourself for a transformative and other worldly experience as Ecstatic Dance LA pairs up with Wisdome.LA and world renowned musicians Porangui and RAIO. This will be a fully immersive musical and freeform movement adventure in a mind-blowing 90ft dome with 360 degree surround sound and visual projections. Unleash in this epic setting and dance your heart out as we fly through the cosmos and journey to the sounds of these masterful musicians.
➤ PORANGUI
As a live looping artist and one-man orchestra Poranguí weaves ancestral songs and indigenous rhythms from around the globe. Creating his performances from scratch using looping technology, Poranguí's live grooves range from meditative to dance party, moving the body, lifting the spirit, and transcending the divide between performer and audience. His World Soul concerts have taken him around the globe and led him to collaborate with many artists, including current works with Shaman's Dream and Liquid Bloom.
➤ RAIO
https://soundcloud.com/pachamantra
Raio (Rob Weber) is a producer, musician and DJ who's been uplifting the tribe in Bali for a dozen years. An eco-community steward and co-founder of the BaliSpirit Festival, Raio has played a key role in the evolution of the conscious scene on the island.
➤ ECSTATICDANCELA
Ecstatic Dance LA weaves together world class DJs, immersive sound journeys and free-form movement. It's a substance-free, all ages community celebration where you can simply BE yourself, and experience rejuvenation & inspiration through connection, dance & music!
➤ SAMSKARA
SAMSKARA is an immersive multi-media art exhibition featuring works of transformational artist Android Jones.
Samskara includes:
- Full dome mapping projection show
- Android Jones art gallery
- Microdose interactive VR experience
- Multiple selfie-zones
➤ WISDOME.LA
Wisdome.LA is the world's first Fully Immersive Entertainment Art Park! Wisdome.LA is made up of Five domes featuring VR & 360 immersive audio & visual experiences located in Arts District, Los Angeles. Using advanced dome projection technology, immersive storytelling and featuring the most innovative content and media, this location based entertainment venue provides a one of a kind experience to the most progressive audience of LA
➤ EVENT SCHEDULE
≫ 3pm: Dome Opens | Stretch + Connect
≫ 3:30pm: Movement Embodiment Workshop
≫ 4:30pm: Opening Circle
≫ 4:45pm: ECSTATIC DANCE with RAIO (DJ Set)
≫ 6:30pm: ECSTATIC DANCE with Porangui (Live Set)
≫ 8:30pm: Sound Bath
≫ 8:50pm: Closing Circle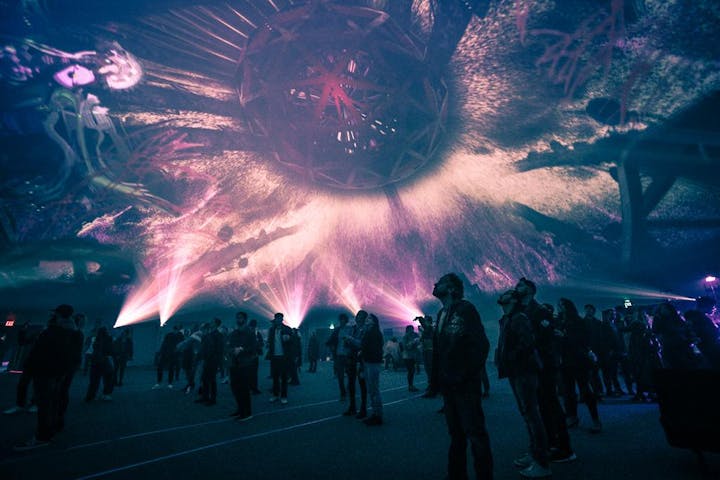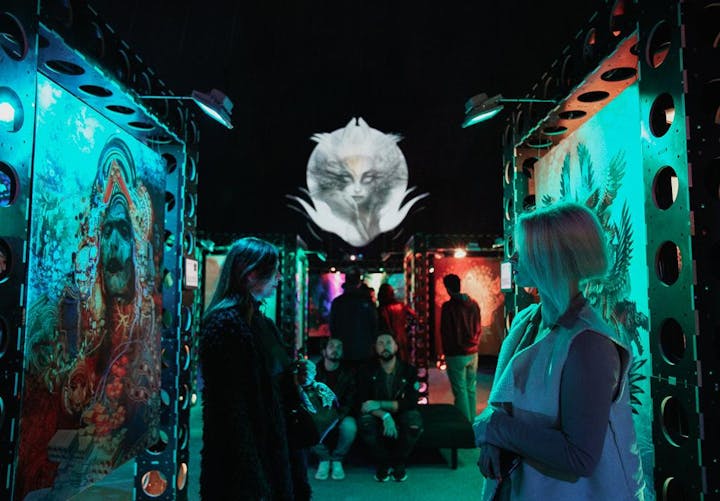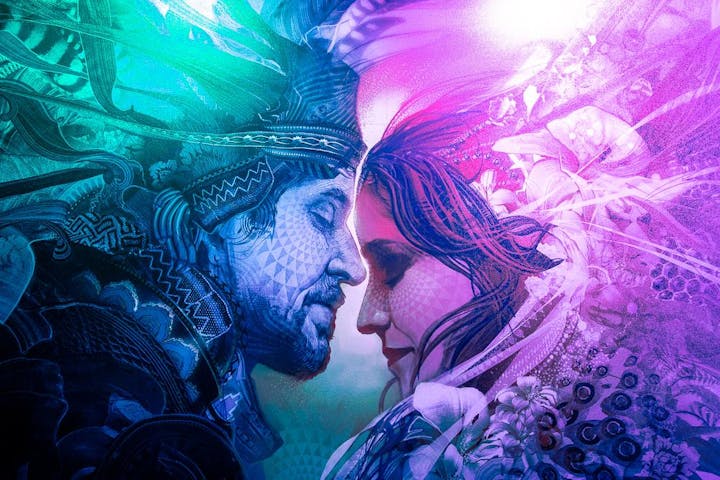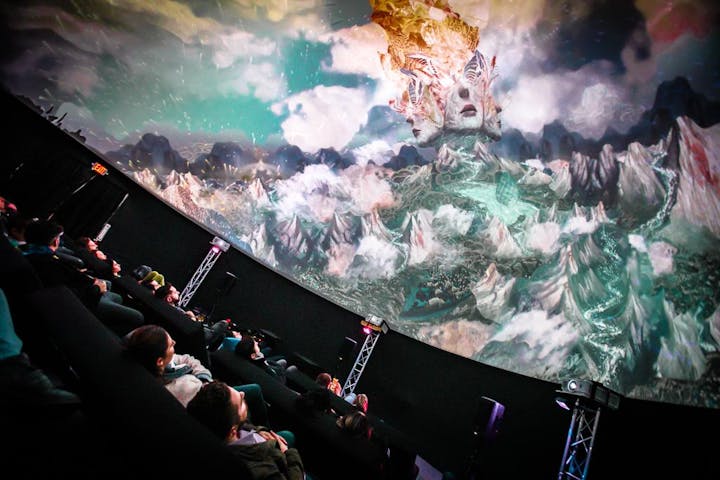 Don't miss this one of a kind experience as we activate LA in a way never done before.
See you on the dance floor!
~ ♡ ~