Description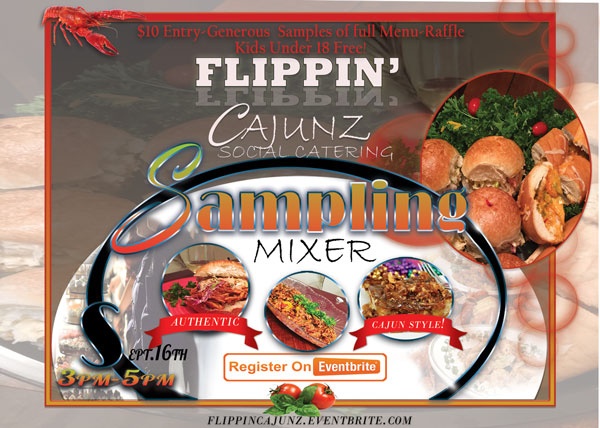 ---
Flippin Cajunz invites you to join us Saturday September 16th, from 3pm-5pm for a full menu sampling featuring the food and services of Flipping Cajunz Social Catering. Come out and be one of the first to sample Flippin Cajunz Gourmet Cajun Burgers & Sides before its official launching!
Space is limited starts 3-5pm
$10 per person via EventBrite
*Kids 17yrs and under get in Free*
Price of tickets includes unlimited generous samples of full Flipping Cajunz Social Catering Menu and Food Prep Menu.
Flippin Cajunz Social Catering Sampling Menu
Cajun Pulled Chicken Burgers
Paired with
Cajun Grilled Corn, Okra, Shrimp and Bell Peppers
Cajun Grill Stuffed Bun-less Chicken Burgers
Paired with
Cajun Boiled Broccoli with Shrimp & Carrots
Cajun Grill Crab Cake Burgers
Paired with
Cajun Rice
Cajun Grill Salmon Burgers
Paired with
Cajun Grill Asparagus Sauté
Additional Signature Sides
-Crawfish Bread
-Flippin Cajunz House Salad
(Meat Options)
-Shrimp- Grilled Chicken-Grilled Crawfish Tails
-Flippin Cajunz Seafood Mac N Cheese
Flippin Cajunz Potato Salad
Dessert
-Fruit Kabob Tray Display
New Orleans Style Bread Pudding topped with a Coconut Praline Sauce
Food Prep Sample Menu (Selected Features)
"Healthy eating Cajun style!"
-Stuffed Bell Peppers
(Stuffed with Grilled Chicken or Shrimp... Brown Rice or Quinoa with Cajun Grill Veggies)
-Baked Sweet Potato with Sauté Sweet Kale, Spinach, Grilled Veggies and Chopped Salmon
-Cajun shredded Chicken & Sweet Potato Hash
Raffle Prize
Your choice of …
Flipping Cajunz Junior Party Package Voucher
One 6 count Gourmet Burger Tray
One ½ pan of any of Flippin Cajun Signature Side
Your Choice of a Fruit Kabob Platter or
New Orleans Style Bread Pudding topped with a Coconut Praline Sauce
$99 Value
Or
1 Week Flippin Cajunz Food Prep Voucher
"Healthy eating Cajun style!"
5 Deliciously Healthy Cajun Style Prepared Meal options to carry you throughout the week.
(5 meal options 10 prepared meals which will cover lunch and dinner. )
$99 Value
Raffle tickets are $5 a ticket via Eventbrite


The Event will be held inside Kupcakerie
2781 Main St. East Point, GA 30344
(Free parking either the front or back of property)

---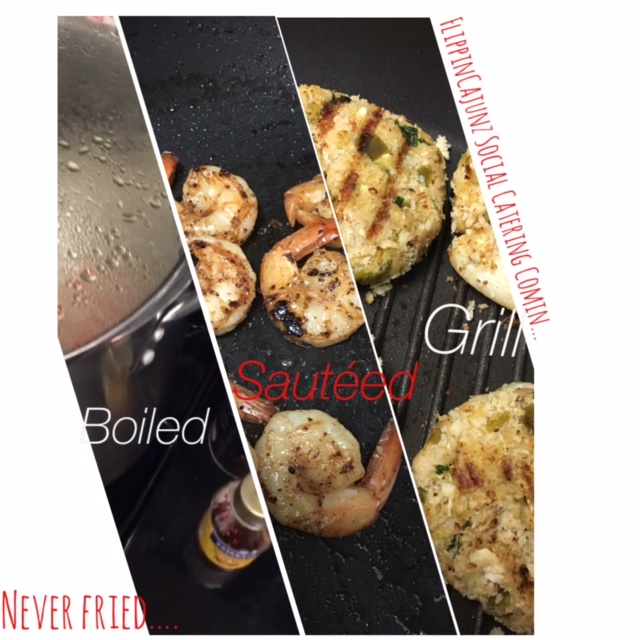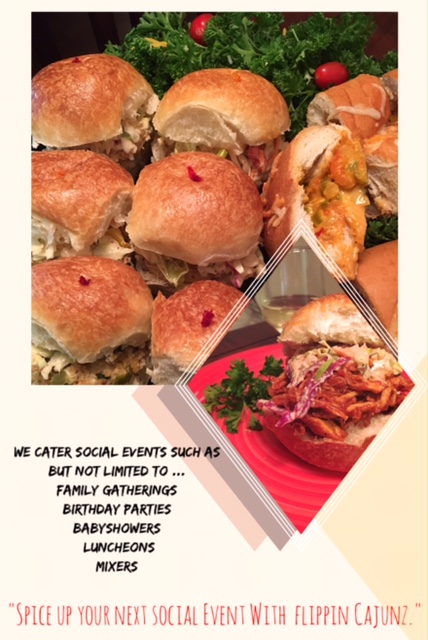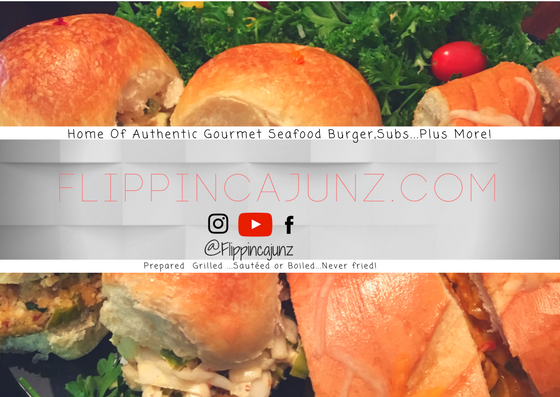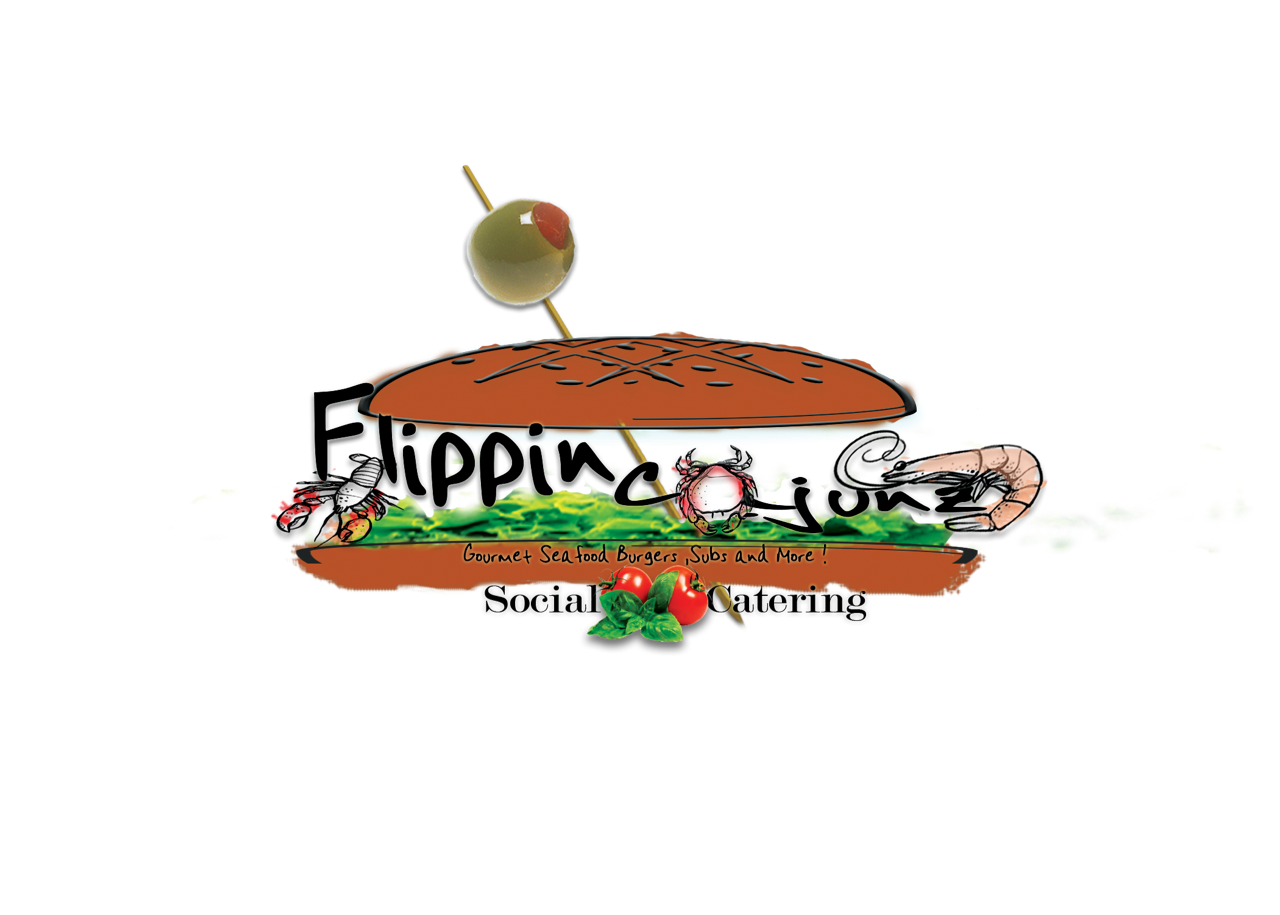 All of the proceeds from the event, will benefit Flippin Cajunz Social Catering, a self funded organization, build towards its promising future. Our Mission here at Flippin Cajun Social Catering is to cater exceptional authentic Cajun cuisines to the Metro Atlanta and surrounding areas. Geared towards the health conscious Cajun food lover, we offer amazing gourmet Cajun Burgers, Subs, and Sides. Prepared grill, boiled or sautéed never fried!


"We aim to provide an authentic Cajun experience by focusing on quality ingredients and ensuring a 5 star customer experience."
Contact Info
470-344-4087
orders@flippingcajunz.com
Date and Time
Location
Refund Policy