Description
Fresh off their world tour, SAMMY MILLER AND THE CONGREGATION present their signature mashup of music and joyous spectacle when a collision with Tony Award-winning clown BILL IRWIN sets things spinning out. Can he school the boys in the mysterious art of clowning? Can he bridge the great generation divide? Watch what happens when when drumstick meets slapstick, skinny jeans meet baggy pants, and jazz music meets vaudeville magic.
---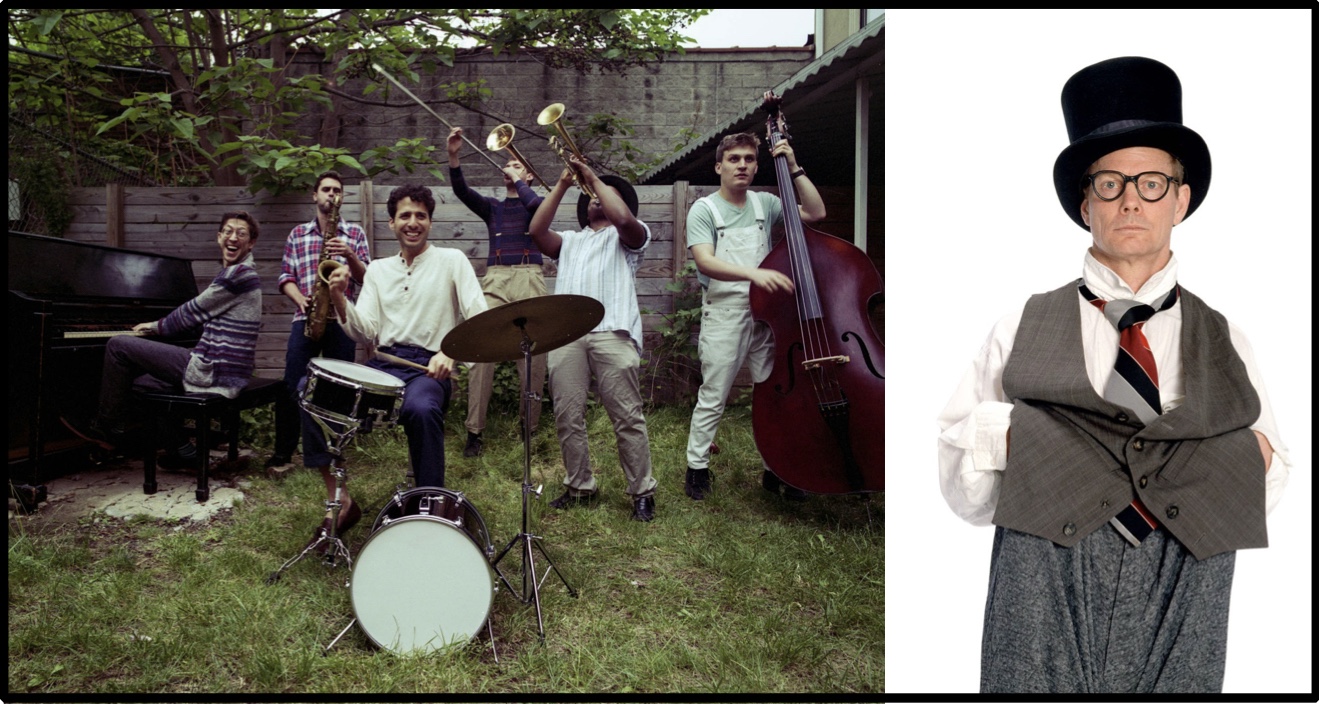 SAMMY MILLER & THE CONGREGATION: A native of Los Angeles, Grammy® nominated drummer Sammy Miller has become known for his unique maturity and relentless focus on making music that feels good as a drummer, singer and bandleader. Upon completing his Master's at The Juilliard School, Sammy formed his ensemble, The Congregation. As a band, they are focused on sharing the power of community through their music—joyful jazz. Ars Nova selected The Congregation for the 'Makers Lab' in 2017 to produce their original theater jazz show, "Great Awakening." While independently the band members have performed and recorded with notable artists including Wynton Marsalis, Iron and Wine, and Jason Mraz at venues including the White House, Lincoln Center and the Hollywood Bowl, they have opted to stick together to spread joy throughout the world.
SAMMY MILLER, DRUMS
SAM CRITTENDEN, TROMBONE
BEN FLOCKS, TENOR SAX
ALPHONSO HORNE, TRUMPET
DAVID LINARD, PIANO
JOHN SNOW, BASS
BILL IRWIN is an actor, director, writer and clown. His work has been honored with Tony, Drama Desk, Outer Critics Circle, Barrymore & Helen Hayes Awards. He is also a recipient of Guggenheim, Fulbright, MacArthur and National Endowment for the Arts Fellowships.