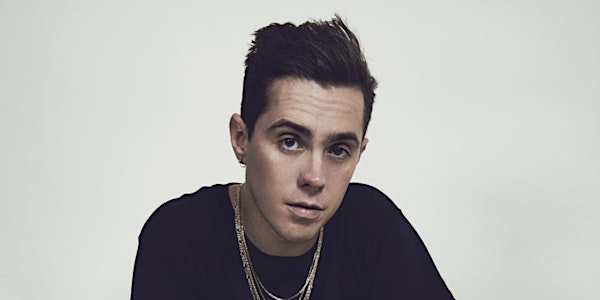 Sammy Adams with special guest tyler serrani presented by Red Bull
Platinum selling rapper, singer, and songwriter, Sammy Adams, comes to Killington, VT, for his Pickle Barrel debut. Come show your ❤️
When and where
Location
Pickle Barrel Nightclub 1741 Killington Road Killington, VT 05751
Refund Policy
Contact the organizer to request a refund.
Eventbrite's fee is nonrefundable.
About this event
Sammy Adams is a platinum selling rapper, singer, and songwriter. Adams startedrecording songs on his Macbook in 2008 from his college dormitory room. Over thecourse of the next two years, he recorded a large amount of material that would be usedon his later releases. He was always told it was a "pipe dream" and practicallyimpossible in this day and age without signing a major deal. In early 2009, he emergedinto the music industry with his release of "I Hate College (Remix)", a remix of AsherRoth's "I Love College", on YouTube which went viral. He was asked across the countryto open for Drake, Kid Cudi, Big Sean, Wiz Khalifa, Snoop Dogg, Mike Posner,Currensy, and Tiesto (to name a few). He released his first ever EP, Boston's Boy, onMarch 4, 2010, which debuted at number one on the iTunes hip-hop chart within hoursof dropping. His song "Driving Me Crazy" which sampled Annie Lennox's hit "Walkingon Broken Glass" hit #8 on iTunes hip-hop singles chart. The EP managed to reach #73on The Billboard 200 without marketing, a label, or any push.
In the end of June 2010, Adams travelled to London, UK to finish his first mixtape, PartyRecords. It was the first of its kind, a musical mash up of his favorite electronic sampledbeats from producers like Deadmau5 ("Some Chordz") and Yolanda Be Cool ("NoSpeak Americano"), as well as many others.
After dropping out of school to chase his dream, he sold out two full tours after decliningrecord deal's from virtually every major label in the United States. On August 8th, 2011, Adams performed at Lollapalooza in Chicago, and it solidified his place in the musicindustry. Shortly after that Adams signed a substantial record deal with Sony RCA inNew York City, began dropping singles with Mike Posner, Enrique Iglesias, and madehis TV debut on Conan with Conan O'Brien.
As if life couldn't get any more surreal, Adams penned a song entitled "All Night Longer"in 2012 which took his touring to the next level. The Gary Glitter sampled song (whichcurrently has amassed 82 million streams on Spotify alone) quickly became his mostsuccessful song of all time. As soon as the song started at the venues he was playing,chaos ensued (in a good way). On November 12th, 2012, Adam's ended his tour atRoseland, NYCs coveted 5,600-person venue, and shortly after made the move to LosAngeles. Being the east coast boy that he is after 2 years moved back east and settledback in Manhattan, NY. In 2015 Sammy took a break from touring and focused on hiswriting and production skills. In 2017, Sammy embarked on the "Senioritis Tour" whichhit over 42 colleges across the United States. Although his focus was to get back in thestudio and pump out another album Adam's got an offer he couldn't refuse and jumpedon "The Vans Warped Tour" for the 49-date music festival as one of the only rappers. In2018 Adam's survived a life-threatening accident which left him with a broken neck andtwo brain hemorrhages, putting his music career on hold. Miraculously he rehabbed withfull range of motion beating the 1 in 100 odds that he'd ever walk again. He is currentlywrapping up new music and is back in the studio writing for other artists as well.