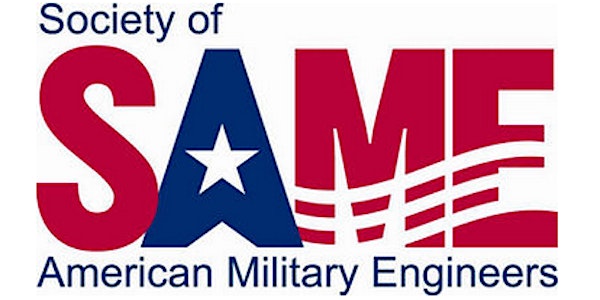 SAME Kittyhawk Post Industry Day 2022
Location
Hope Hotel and Conference Center near WPAFB
10823 Chidlaw Rd
Highway 444, Gate 12A
Wright-Patterson Air Force Base, OH 45433
Refund policy
Contact the organizer to request a refund.
Eventbrite's fee is nonrefundable.
Sales Have Ended
Ticket sales have ended
Walk-in registration is available at the door.
SAME Kittyhawk Post Industry Day 2022
About this event
SAME KITTYHAWK POST
22ND ANNUAL INDUSTRY DAY
APRIL 14, 2022, 8AM-1PM
THEME:  Technology
CONTINUING EDUCATION: 5 Professional Development Hours
Our regular monthly luncheon will be held in conjunction with Industry Day.  
Industry Day Agenda:
7:00AM – Vendor Setup
7:30AM  – Check-in and Continental Breakfast
8:00AM –  Presentations Begin
11:30AM-12:00PM - Presentations Conclude / Networking Break
12:00-1:00PM – SAME Kittyhawk Post Luncheon
Featured Lunch Speakers: Rear Admiral Mark Hadley, US Navy, Retired, SAME National President and Ms. Jacqueline S. Janning-Lask, SES, Director of Engineering and Technical Management and Chief Engineer, Air Force Life Cycle Management Center
1:15PM –  Optional Networking
Attendees who desire to network at the conclusion of the event are welcome to mingle in the event space. Packy's restaurant and lounge located adjacent to the event space will be open. Beverages are available for purchase.
BOOTH/SPONSORS
A limited number of vendor display booths are available at $200 each (10x10 space). Cost includes one full registration.
Networking Room with Vendor Display Tables: A break-out room will include space for meeting with and viewing displays of potential partners and/or suppliers. Vendor Display Table Ticket includes one full registration.
POINT OF CONTACT:
SAME Industry Day Chair: Ashley Bielefeld, abielefeld@messer.com, (937) 281-3034.
Registration includes a light continental breakfast and lunch, along with entrance to all sessions and the networking/vendor display area.
SAME Members-$50
Non-Members-$75
Students-$25
There is no need to print tickets. Check-in begins at 7:30AM for registrants. Check-in for those wanting to attend lunch only begins at 11:30AM.
Health and Safety Guidelines:
To safely accommodate SAME event participants, health and safety guidelines and operations are in place for the event. These guidelines may change over time. All participants are required to follow the guidelines in place at the time of the event, regardless of notification or date established.
By registering to attend this SAME event, you acknowledge that you understand and will abide by the guidelines established. Refunds will not be provided if you are unwilling to follow or disagree with the established policies and procedures.
SAME and its Posts have a duty to protect the health and safety of its members and event participants. We thank you for complying with the following Health and Safety guidelines for this event.
• Participants must follow all local guidelines in place during the event to include those set by local and state governments and the Hope Hotel and Conference Center.
• Participants are not required to be vaccinated, produce a negative COVID-19 test, or wear a mask; however, during the event, participants should practice social distancing and sound hygiene practices as much as is practicable.
• Participants must not attend if they test positive for COVID-19 within 14 days prior to the start of the event
• Participants must not attend if they experience any symptoms of COVID-19 within 48 hours prior to the start of the event
• Participants must not attend if someone in their household has tested positive for COVID-19 within 5 days prior to the start of the event
• Participants will quarantine and must not participate in any conference events if they experience any symptoms of COVID-19 while onsite
• All participants must follow all guidelines while traveling including those set by transportation carriers, airports, and other transportation facilities being used.
• All participants should follow everyday preventative actions to help prevent the spread of germs such as washing hands often and/or using hand sanitizer. Hand sanitizer stations will be available throughout the event and venue.
• Participants will quickly abide by enforcement measures requested.
Attendee Waiver of Liability
During the registration process you will be asked to acknowledge that you have read and will comply with the following: I acknowledge the contagious nature of COVID-19 and that SAME cannot guarantee that I will not become infected with COVID-19 during or after participation. I understand that the risk of becoming exposed to and/or infected by COVID-19 may result from the actions, omissions, or negligence of myself and others, including but not limited to SAME staff, members, officers, contractors, agents, affiliates, and representatives ("The Parties"). I voluntarily agree to assume all the foregoing risks and accept sole responsibility for any injury, illness, damage, loss, claim, liability, or expense of any kind that I may experience or incur in connection with my participation including arising out of or related to my being exposed to, or contracting, COVID-19. I hereby release and agree to hold The Parties harmless from, and waive on behalf of myself, my heirs, and any personal representatives any and all causes of action, claims, demands, damages, costs, expenses, and compensation for damage or loss to myself and/or property that may be caused by an act, or failure to act, or that may otherwise arise in any way in connection with The Parties or this event. I understand that this release discharges The Parties from any liability or claim that I, or my heirs, or any personal representatives may have with respect to any bodily injury, illness, death, medical treatment, property damage, costs, or expenses that may arise or relate thereto.