Event Information
Location
Shopkeepers
1231 Florida Avenue Northeast
Washington, DC 20002
Description
Take Part in DC's Vibrant History of DIY Counter Culture Art!
Upstairs in the shop, DCPL will host a do-it-yourself zine making session. Get ready to unleash your imagination and learn how to get started designing your very own self-published, no rules art piece.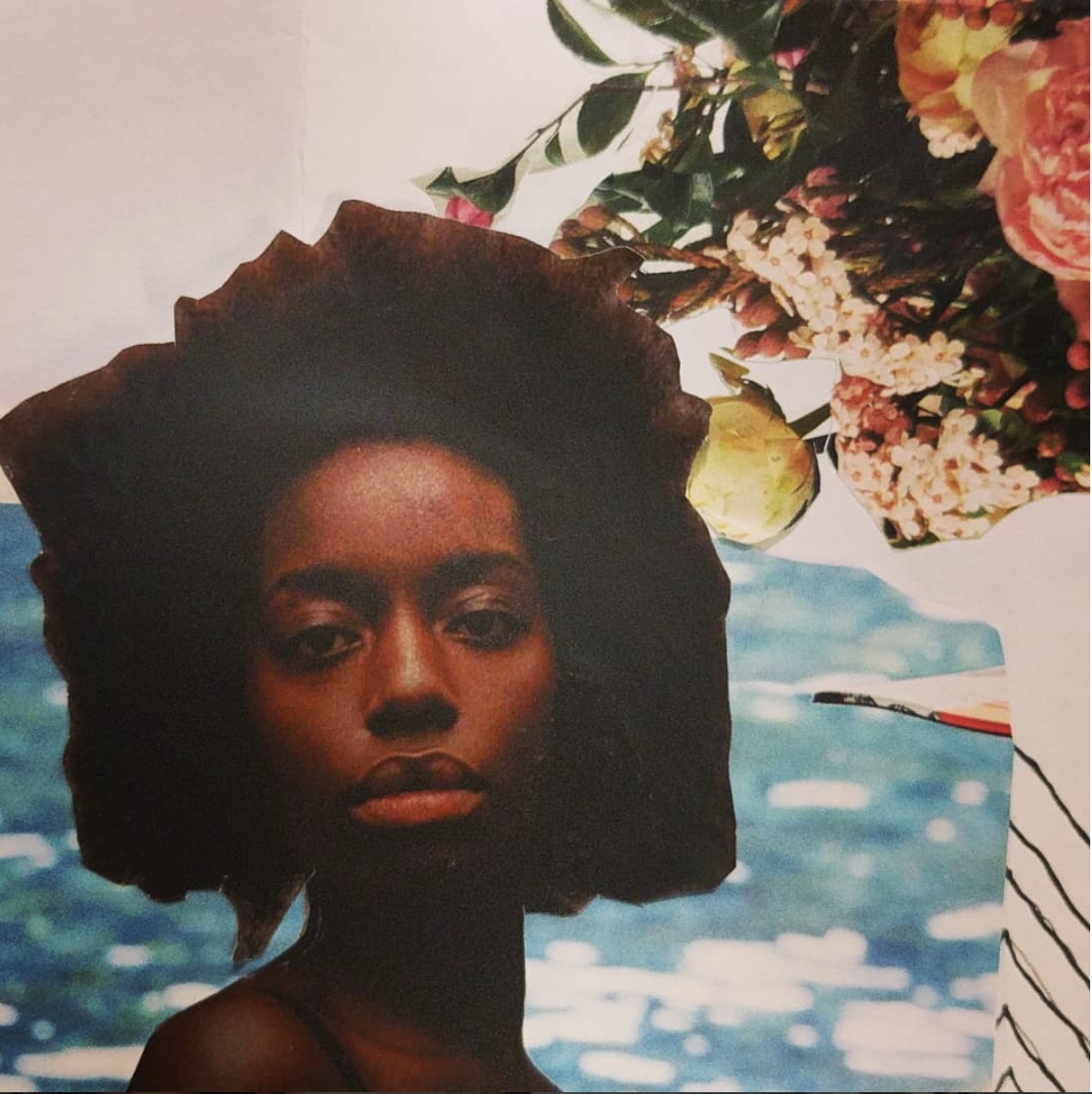 Collage by Jamila Zahra Felton
Downstairs in the gallery, artist Jamila Zahra Felton of The Beat of Blossoms will lead a collage workshop. Her collage sessions are creative process workshops guided by experimentation, improvisation, collaboration and giving. Get ready to create!
Food & beverage by Maketto will be available for purchase.
Music selection by Les Talusan aka The Pinstriped Rebel.
---
About Jamila Zahra Felton
Jamila is a member of Pyramid Atlantic and Philadelphia Center for the Book. She is also an editor, curator and writer. Jamila's poetry is published in Check the Rhyme: An Anthology of Female Poets and Emcees, bum rush the page: a def poetry jam, Sally Hemings Dreams, and within her zines. Her visual art is published in Loam: Permaculture in Practice and MelaNation, Issue 1.​ Jamila works and blossoms in the Washington, DC area.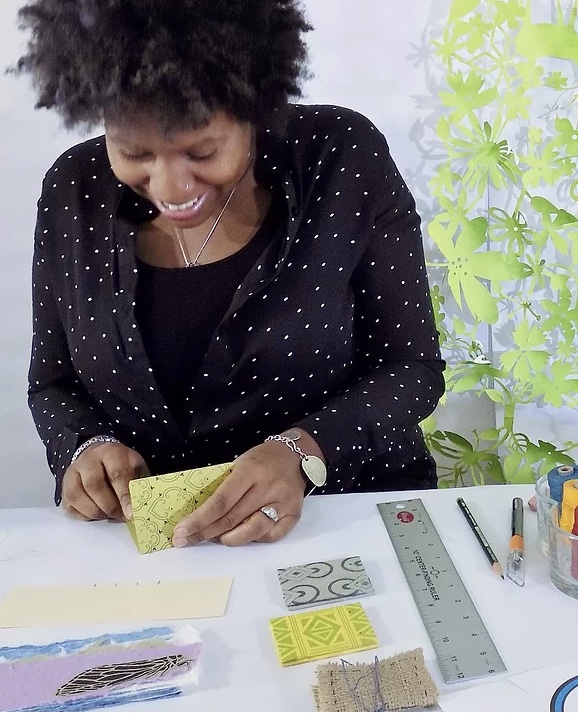 Photo by Slingshot Video
---
Library
DCPL will also offer a pop-up library of books (bring your library card!) spotlighting Asian Pacific Islander authors. We will also be featuring guest authors selling their own self-published or handmade books:
A Recent Memory of Chaos, written by Dhavi Walker.
Martha's Quarterly Issue 6: Winter 2018 Fields of Fungus and Sunflowers, edited and designed by Tammy Nguyen. Contributions by Lovely Umayam and Adriel Luis.

Handmade Artisan books by Shanna Lim. Custom cut, dyed, stitched and leather designs available made to order.

---
Donations
*Suggested $5-20 donation accepted at the door. Pay what you can, no one turned away. 15% of sales will be donated to Asian American LEAD (AALEAD) and Hung Tao Choy Mei Leadership Institute.
Seating is limited to 10 seats per workshop. Food and beverage available for purchase by Maketto.
Walk-ins are welcome to check out the library, peruse the shop, enjoy the food and view the gallery.
---
FAQs
Do I need to REGISTER to attend?
Yes, due to limited space, we ask all guests register in advance of the event. If you cannot later attend, please update your RSVP so other guests can. Free to register, ticket required upon entrance.
---
Continuing Community Events
This event is part of SAMASAMA's family-friendly, community programming. Click to register:
• May 2, 6-9 PM | Opening Reception
• May 3, 6-9 PM | DIY Zine/Collage Making + Pop-Up Library
• May 4, 6-8 PM | Creatives in Business Panel
• May 5, 12-5:30 PM | Family Day: Yoga, Painting & Stencil Workshops
• May 6, 5-7 PM | Closing Reception
For all events, food and beverage available for purchase by Maketto.

---
* Special thanks to our volunteer committee, participating artists and authors and partners Shopkeepers, Maketto, DC Public Library, The Beat of Blossoms for making this workshop possible.
Date and time
Location
Shopkeepers
1231 Florida Avenue Northeast
Washington, DC 20002