Description
EXPERIENCE THE SOLUTIONS SUMMIT
---
Post Election Direction: The Future of Rural Health Care
The Solutions Summit presents innovative ways for rural health care providers to utilize current assets to generate alternate revenue sources, similar to what Samaritan Health Services did in Lebanon, Oregon. By developing available land, Samaritan was able to expand its revenue sources beyond the traditional scope of health care. When most rural hospitals find it difficult to survive, this strategy has brought vitality. This summit will help participants find hope, discover alternatives and develop a roadmap.
Keynote speaker: Former Oregon Governor John Kitzhaber, MD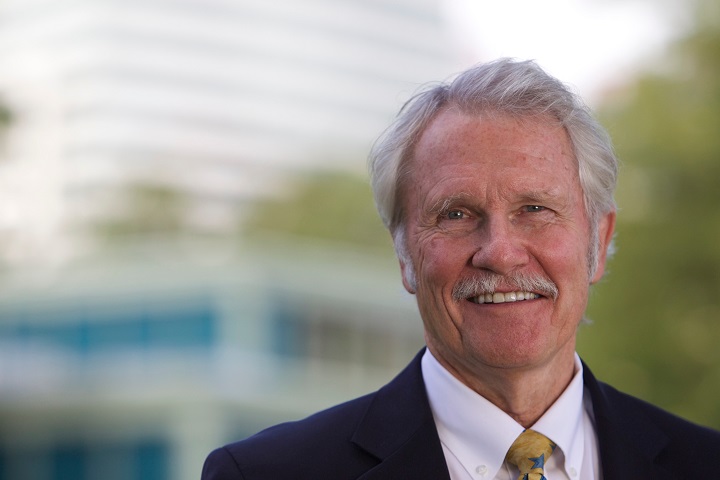 Named #2 on list of the "100 Most Influential People in Health Care in 2013" by Modern Healthcare Magazine and #1 on the list of the "50 Most Influential Physician Executives", Governor Kitzhaber will provide his view of the post-election direction of health care in our country.
Governor Kitzhaber was the chief architect of Oregon's Coordinated Care Organizations, the first effort in the country created on a statewide basis to meet the Triple Aim—better health, better quality, lower cost­—with a focus on community and population health. As Senate President, he authored the groundbreaking Oregon Health Plan. Hundreds of thousands of low and moderate-income Oregon families and their children still have access to health care because of this work. Today, he spends his time providing consultation services for health care organizations across the nation.
At the Solutions Summit the following topics will be covered:
Post-election direction

Impact of health plans on rural health

Regional economic impact of SSI innovation

Balance sheet protection through proper asset formation with Joint Ventures, LLC and others

Access to capital formation and equity participation, URD development and Bonds
What is Samaritan Solutions Institute?
In the unremittingly changing world of health care, we are faced with new challenges on a regular basis. Samaritan Solutions Institute is designed to address current issues in the health care industry by bringing experts together to provide you with the most up-to-date knowledge, tools and solutions. Located in the Pacific Northwest in the beautiful mid-Willamette Valley, Samaritan Solutions Institute trainings are held at Best Western PREMIER Boulder Falls Inn and Conference Center in Lebanon, Oregon, on the Samaritan Health Sciences Campus. For the most current agenda and to learn more, visit us at samhealth.org/SSI.
Call (541) 451-1000 to reserve your room at the Best Western PREMIER Boulder Falls Inn at the Samaritan Solutions Institute conference rate.
.