SAM New Hampshire Virtual Prevention Summit 2021: It's Time to Stand Up to Big Marijuana to Keep NH a Safe Place to Live, Work, and Play!
About this event

Please join us for the SAM NH Virtual Prevention Summit on January 15, 2021 from 10am-1pm. Speakers will include, Dr. Kevin Sabet, SAM President and CEO, Will Jones III, SAM Communications and Outreach Associate , Dr. Ken Finn, M.D. of Springs Rehabilitation and Award-Winning Youth Group—Dover Youth 2 Youth.
Summit Agenda
Kevin Sabet, PhD – Marijuana Legalization: The Impact on NH's Youth
What lessons have we learned from how legalizing high-THC products have impacted our youth? Dr. Kevin Sabet will discuss latest statistics and facts on what is really happening in legalized states, so you can make informed decisions and discuss these issues intelligently.
Will Jones III, MPA – Social Justice Issues Related to Marijuana
The marijuana lobbyists argue marijuana legalization will resolve many social justice issues. But by virtually every measure, these promises are vastly unfulfilled. Will Jones will offer best practices and ideas for smart marijuana policies that will foster long-term social justice for marginalized and underrepresented communities.
Ken Finn, MD – Cannabis and Opioid Link: Why Marijuana Will Not Help the Opioid Epidemic
Despite widespread expansion of medical and recreational marijuana programs across the country over the past 1-2 decades, the opioid crisis persists. The evidence of how cannabinoids potentially work for pain and interact with the opioid system will be discussed and an explanation as to why marijuana will not help the opioid epidemic will also be described.
The SAM New Hampshire Virtual Prevention Summit is being held in conjunction with SAM, Inc., SAM New Hampshire and CADY, Inc. There is no cost for residents of New Hampshire to attend this free webinar. Certificates of Attendance available upon request. Space is limited so register today!

Learn more about the speakers for the SAM NH Virtual Summit.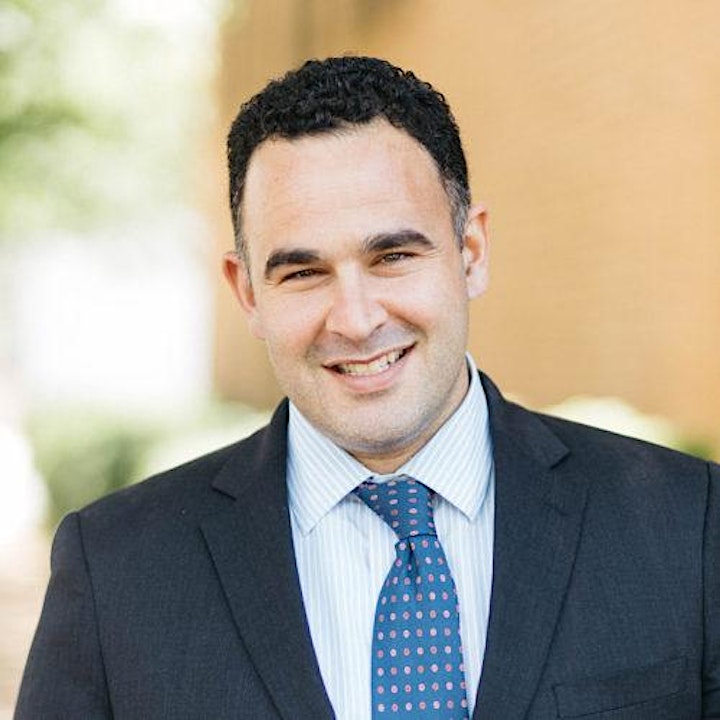 Dr. Kevin Sabet: SAM President & CEO
Described by NBC as the "prodigy" of drug politics and policy, Kevin A. Sabet, PhD, is an author, consultant, former advisor to three U.S. presidential administrations, assistant professor, and serves as the President and CEO of SAM, which he founded with former Congressman Patrick Kennedy in 2013. He has studied, researched, written about, and implemented drug policy for almost 20 years. He has worked in the Clinton (2000), Bush (2002-2003) Administrations, and in 2011 he stepped down after serving more than two years as the senior advisor to President Obama's drug control director, having been the only drug policy staffer to have ever served as a political appointee in a Democrat and Republican administration. He has appeared since at the Aspen Ideas and New Yorker festivals, on the Organization of American States blue ribbon commission advising hemispheric drug policy, and in hundreds of forums and discussions promoting the ideas outlined in his first book, Reefer Sanity: Seven Great Myths About Marijuana, published by Beaufort. He has been featured on the front page of the New York Times and in virtually every major media publication and news channel on the subject of drug policy.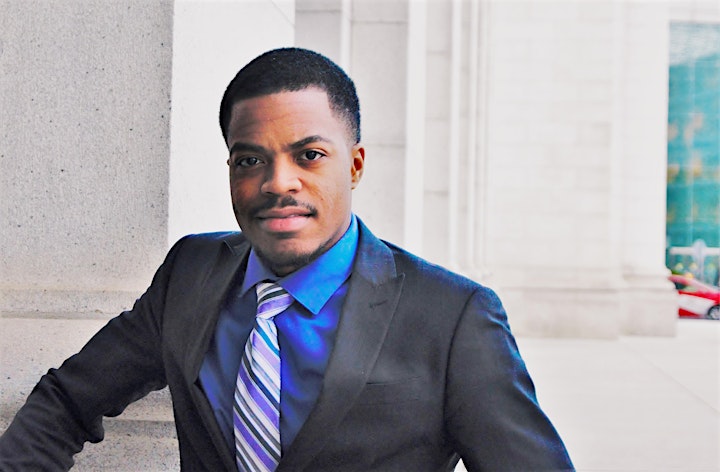 Will Jones III, MPA: SAM Communications & Outreach Associate
Coming from a legacy of civil rights leaders in Washington, D.C, Will Jones serves as the Communications and Outreach Associate at SAM. He is an experienced speaker and community activist working on issues of social justice at the local and national level.
Partnering with national drug policy advisors and leaders around Washington, D.C., in 2014 Jones founded Two Is Enough DC to raise awareness of the predatory marijuana commercial industry which disproportionally targets disenfranchised communities similar to Alcohol and Big Tobacco. He later started the campaign against marijuana legalization and commercialization in D.C.
Mr. Jones has been featured on a wide variety of TV, radio and print outlets talking about marijuana policy and other issues including NBC, Reuters TV, CBS, BBC World, Al Jazeera, C-span the Washington Post, Huffington Post, Associated Press.
Mr. Jones is also a husband, father and 3rd generation Washingtonian. He proudly serves as a DC Firefighter/EMT and obtained his MPA from the George Washington University school of public policy and administration.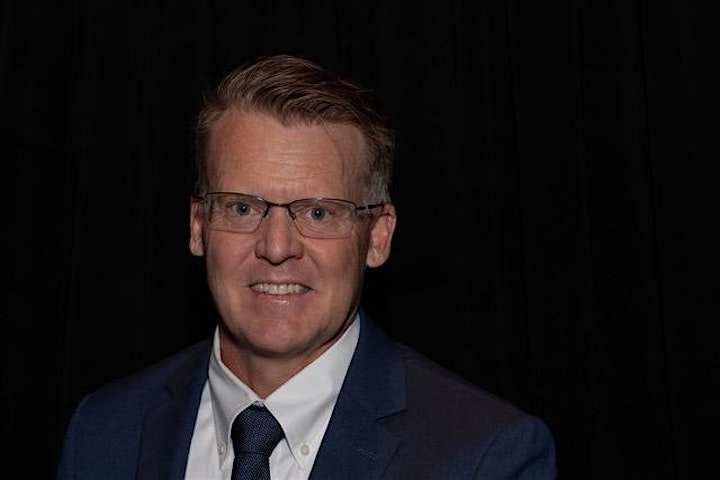 Dr. Ken Finn: Springs Rehabilitation
Dr. Finn is a practicing Pain Medicine physician from Colorado Springs and has been practicing for over 25 years. He served on the Colorado Governor's Task Force on Amendment 64, Consumer Safety and Social Issues Work Group. He served 4 years on Colorado's Medical Marijuana Scientific Advisory Council and currently serves on the American Board of Pain Medicine's Exam Council (2001), Appeals Committee (2014), and Board of Directors (2014). He is active in his community as a volunteer clinical instructor for the University of Colorado's medical branch in Colorado Springs (2017) and involved in the Colorado Pain Society, which has been instrumental in pushing back on the opioid epidemic in Colorado. Dr. Finn speaks nationally on the issue of cannabis and opioids as it has not helped our epidemic and was fortunate to have been invited to testify to the Canadian Senate on their marijuana bill in 2018.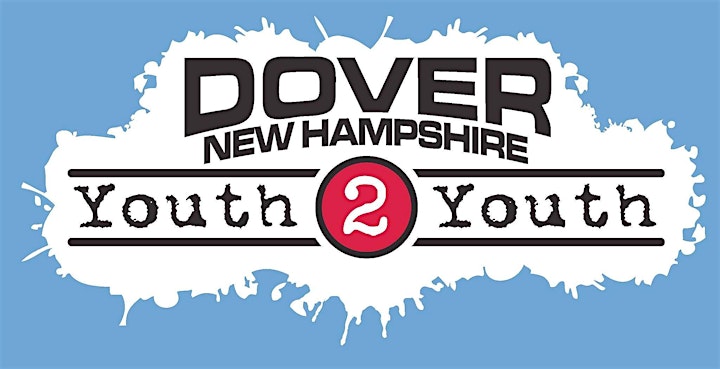 Dover Youth to Youth is an after-school drug-prevention program coordinated by the Dover Police Department Community Outreach Bureau with support from Wentworth-Douglass Hospital. Y2Y is open to students in grades 6th-12th in local schools in Dover.
Dover Y2Y is a youth empowerment program taking on the threat of substance misuse. In most communities, youth are a vast untapped resource in the effort to prevent the harm from underage drinking and drug abuse. Youth empowerment is also a "two-fer." It promises impacts on two levels:
• The impact on the community that a group of youth might have as they participate in trying to reduce the harm of problems like underage drinking or tobacco use.
• The impact on the youth themselves as they attempt to impact their environment. Youth participating in these programs generally become highly informed, develop skills and become very committed to "practicing what they preach."
As part of the "Action" step in their Knowledge> Skills> Action youth empowerment model—members of Y2Y plan and conduct projects year-round in the community and throughout the region.