About this Event
Sam Miltich and Friends present "The Improvised Life: Exploring Intersections of Mental Health & Creativity through Jazz," a program highlighting cultural contributions of famous artists with mental illness and inspiring hope through Sam's own story and original compositions. In five communities, the tour presents a free daytime program at a community mental health center and a ticketed evening performance at a performing arts center. Sam's dialogue explores intersections of mental health and the creative process and his pursuit of well-being amidst the daily challenges of living with a serious mental illness. He will describe his definition of recovery and the sense of purpose he cultivates through quality engagement in career and family life. Backed by a world class band consisting of Dave Karr (tenor sax), Chris Bates (bass), and Nathan Norman (drums), the tour expands exposure to jazz in rural communities and increases awareness of the issues faced by a vulnerable population.
Sponsored by Hot Spot Music, your local music incubator.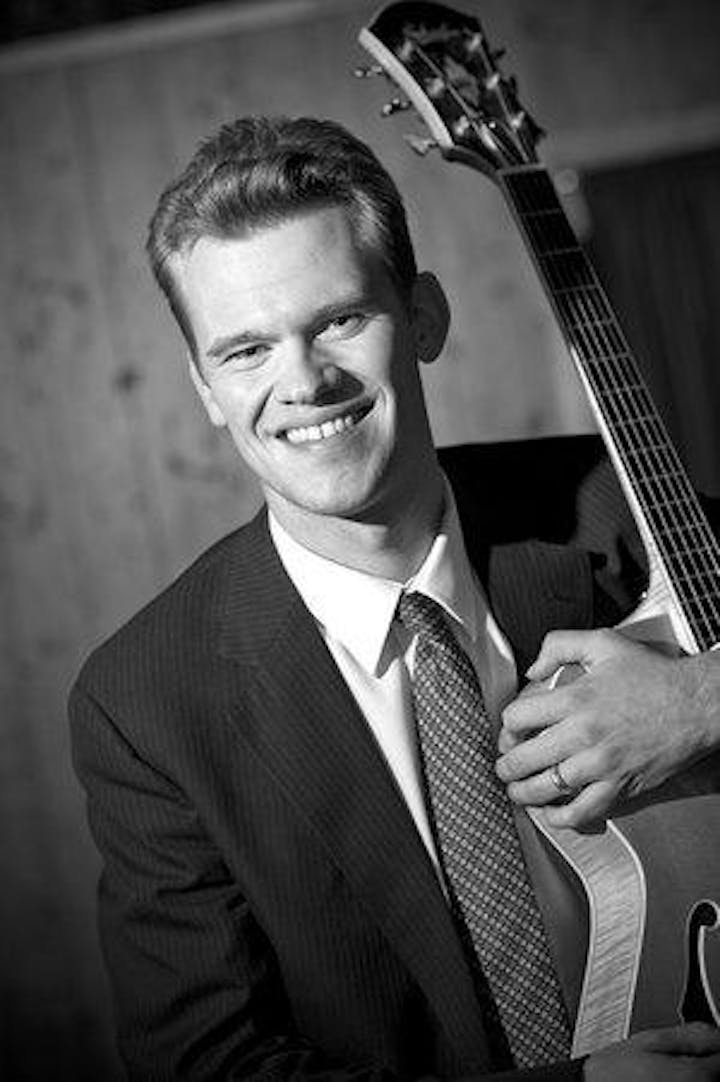 Sam is a self-taught jazz guitarist born and raised in the woods of northern Minnesota. Sam burst on the scene in his teens as a young lion of gypsy jazz, joining Paul Mehling's Hot Club of San Francisco and touring internationally with the world-renowned Robin Nolan Trio. Sam's fluid and instinctive sound has graced hundreds of stages, from small towns on the Iron Range to New York's Lincoln Center. In addition to fronting his own band, the Clearwater Hot Club, Sam records and performs extensively with Minneapolis-based jazz singers, Connie Evingson and Charmin Michelle; legendary Twin Cities saxophonist Dave Karr; and Dutch swing violin maestro, Tim Kliphuis. In addition to a busy touring schedule, Sam also hosts a weekly Jazz at the VFW night in his home town of Grand Rapids, MN.