Sam Horn's Strategic Retreat

Friday, June 22, 2012 at 10:00 AM

-

Sunday, June 24, 2012 at 6:00 PM (EDT)
Event Details
"Are you doing what you're doing today because it works and you want to – or because it's what you were doing yesterday?" – Dr. Phil

Want 2012 to be your best year ever?    Carve2 1/2 days out of your schedule to get clear about what you want and what works –  and then put a plan in place with tangible deliverables for how you're going to turn that dream into reality.

Join us for a pro-active, productive, hands-on workshop as we ask ourselves,
Where do I want to be by the end of 2012?  What do I want to happen in my career, health, income, quality of life … and in my top priority project?

What's working?  How can I continue and capitalize on that?

What can I stop or start that would make me happier/more productive?

What's a goal that excites me and would fill my days with purpose/passion?

How can I set up accountability systems and FINISH what I start?

How can I increase my impact and income so I'm scaling my service?

How can I make 2012 my best year ever – in every way?
This is not a lecture.  This is a highly interactive retreat where everyone gets to brainstorm/strategize their priority in a facilitated "focus group" setting.
It's an ideal way to do a deep dive into that book/keynote/blog you've been working on, that website, business, brand, idea or initiative you're launching.

When: June 22-24, 2012
Where: Washington DC area – On a lake 10 minutes from Dulles Airport
Who: Sam Horn and 12 entrepreneurs/executives from around the country
What: The weekend begins Friday night with an elegant and memorable dinner at the historical National Press Club in Washington DC. (Sam's treat.)
Meet and greet the other Retreat participants in a round-table setting and kick off the weekend by connecting with new friends, sharing highlights of the first half of 2012, and identifying what will make this weekend an ROI for you.
Picture from previous National Press Club Dinner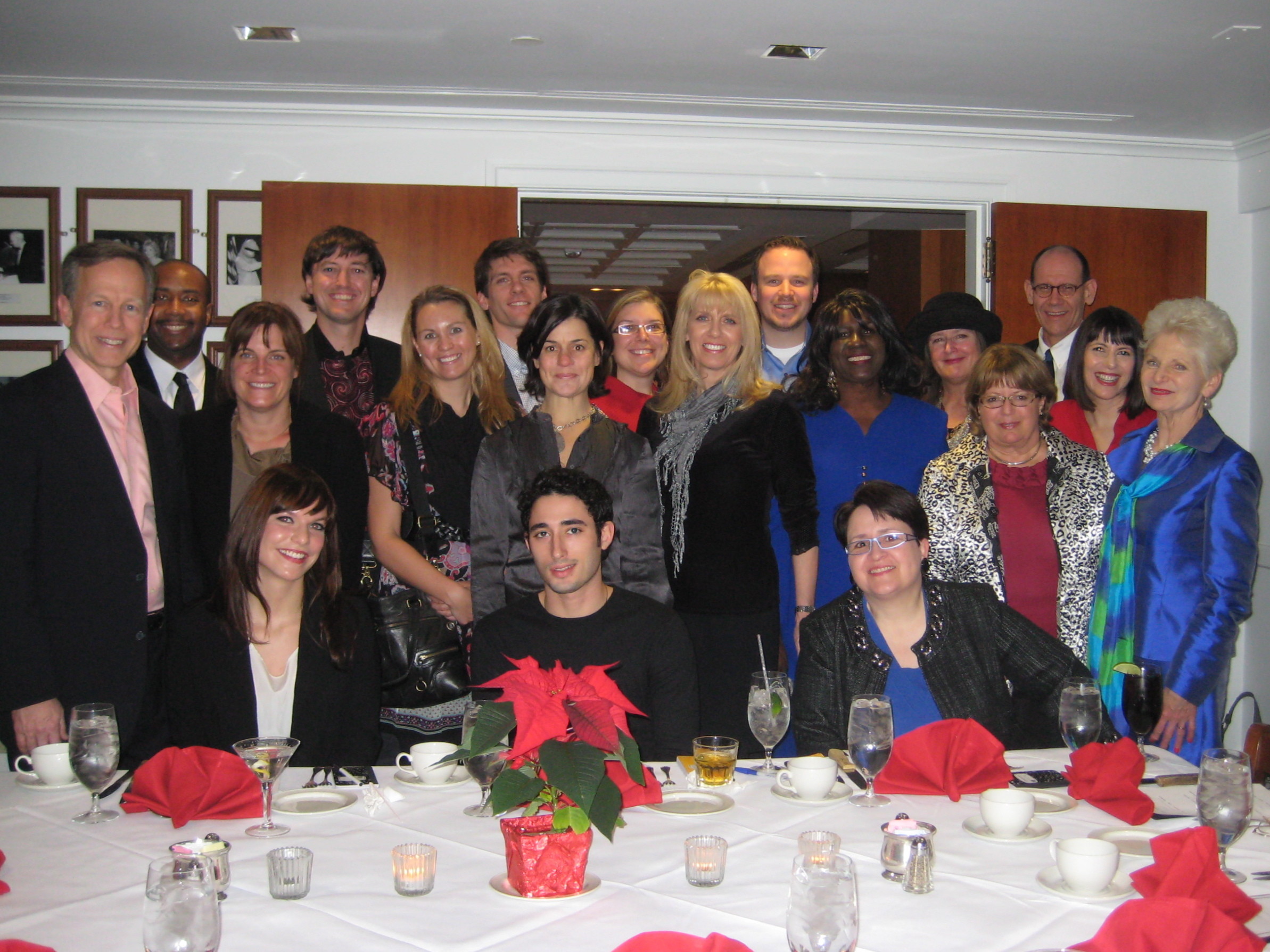 On Sat/Sun. you'll meet at Sam's lakefront home to reflect, brainstorm and strategize best ways to move your priority forward.  You'll be the beneficiary of other's experience and expertise in this "rising tide raising all boats" weekend.


The cost is $1800 (which includes the facilitated retreat AND dinner at the National Press Club) – although you receive a deep discount if you sign up for Sam's one-on-one Silver, Gold or Platinum consulting packages.  Click here for details about that -  http://www.samhorn.com/consulting/packages/
Let's put this fee in perspective.
What would you pay to have a one-of-a-kind book title, business name or approach that lands you a six figure book deal, increases your speaking calendar with full-fee engagements, that helps you close deals with investors or VIP clients?
ALL that has happened to people who have attended Sam's retreats.
Simply said, this isn't an expense - it's the best investment you'll even make in fast-forward your financial success. 
Here are just a few of the comments from clients, colleagues and retreat attendees who praise Sam's ability to create a supportive, results-oriented community where everyone has a voice and is able to POP! their priorities and turn them into one-of-a-kind projects  that succeed beyond their wildest dreams.
"I have deep admiration and respect for you as a writer, organizer, facilitator, and more importantly, as a genuine person.  You walk on water in my estimation.  Talk about passion:  you're a great communicator in every sense of the word."  - Bud Garnder, co-author with Jack Canfield of Chicken Soup for the Writers Soul
"I've been working on niching my business and word-smithing my topics. Sam Horn is the best resource I've discovered. I know everyone tells her this, but her ideas really ARE worth a fortune."  - Shari Peace, President of Peace Talks
"In one session, Sam Horn helped me come up with a brand and book title that will last a lifetime." – Michael D. Lee, SCP, Ethno-Connect
"Sam has a knack of finding, highlighting and insisting we recognize, own and grow our gifts while helping others do the same.  Sam doesn't waste a minute in her retreats.  Every occasion is a learning opportunity.  Thanks for changing my life in 3 short days." – Leslie Woodward, Bank of America
"Sam's process for applying creativity is the best I've seen.  I've been struggling with defining my brand.  In just one session, Sam was able to extract its essence into something I can use for my business.  Her branding knowledge and principles are extraordinary."  Maura Schreier-Fleming, Dallas Business Journal
"Want to get your message out to more people so it can make more of a difference?  Sam Horn's POP! Process has original ways to get your work noticed.
Highly recommended."  - Andy Andrews, bestselling author of The Travelers Gift
"Even beyond her amazing business acumen, Sam Horn is a genuine, caring person who has helped (literally) thousands with her wisdom.  Your life and business well be better after you spend time with her." – Terry Brock, MBA, Online-Social Media Expert and Hall of Fame speaker


When & Where

Intrigue Agency Home Office
10998 Thrush Ridge Rd.
Reston, VA 20191


Friday, June 22, 2012 at 10:00 AM

-

Sunday, June 24, 2012 at 6:00 PM (EDT)
Add to my calendar