Sam Horn's Intensive Boot Camp: Money Talks

Saturday, March 21, 2015 at 9:00 AM

-

Sunday, March 22, 2015 at 6:30 PM (EDT)
Event Details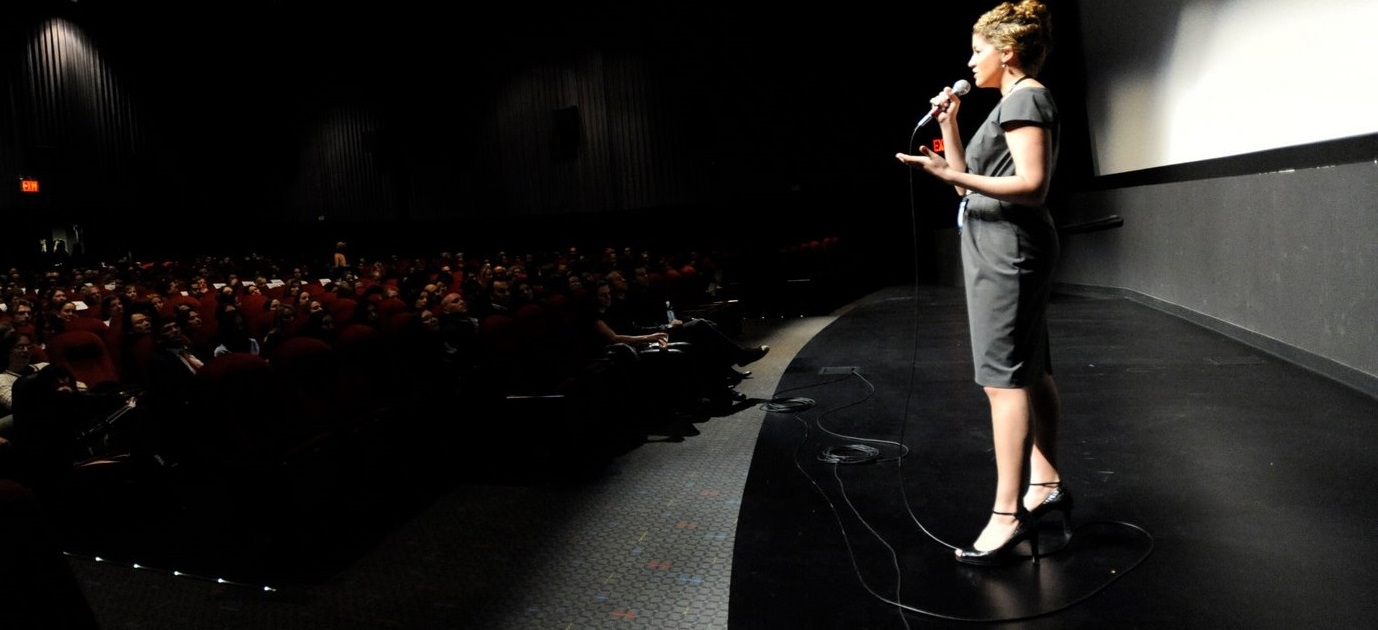 What is Money Talks?
 Have you:
 Always wanted to give a TED talk?

 Ever wished you could get paid to speak for conferences, cruises, corporations?

 Thought about offering public seminars, webinars or online teleseminars?

 Been speaking pro bono and want to go from free to fee?
This weekend program will provide a step-by-step program for turning the subject of your choice into a speaking career that catapults your income and influence.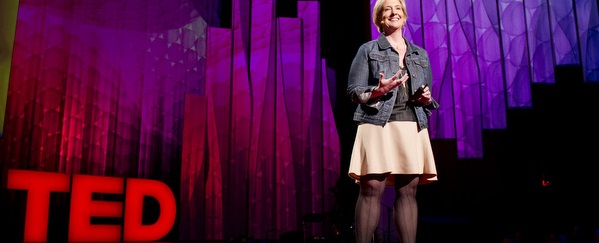 You will learn how to:
 Pull out a unique, yet universally relevant message from your work

 Develop a speaker one-sheet, the only marketing tool you need

 Identify organizations in your area who need your message and will pay for it

 Negotiate your fees or receive in-kind payment

 Design and deliver a memorable, compelling keynote

Build a successful speaker business and brand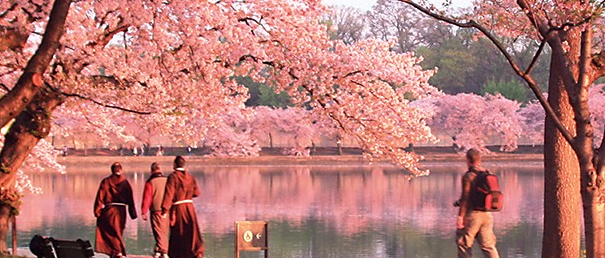 1. This event takes place at Sam's beautiful home on Lake Audubon, 10 minutes away from Dulles International Airport, and less than half an hour away from Washington D.C.
2
.  Come a day early to take advantage of of Washington D.C.'s famous Cherry Blossom Festival. From March 20th to April 10th the

 blooming of the famous cherry blossom (a gift from Japan) trees along the Tidal Basin is a treat to experience. Explore one of the many museums in the Smithsonian collection.
3.  Please note: this is a highly interactive weekend where you will have multiple opportunities to connect with colleagues, apply what you learn to your priorities, receive group feedback and customized coaching from Sam. We have a lot of fun, and we get a lot done. You will walk away with clarity and a timeline on next-steps to develop a thriving speaking business.
   What results can you expect to receive?
Having worked with many coaches, Sam Horn absolutely stands out. After hearing my 30 second pitch, she pulled a tag out 'Are you in the loop?' that has stuck. Delivering the same pitch over and over, one begins to believe it is as good as it gets. Not until Sam has done the once over can it really be good enough. Sam is a true professional. - Hilary DeCesare, CEO of Everloop, AlwaysOn 'Top 25 Women in Tech'
When it comes to working with people, I'm tough to please. Sam Horn has the rare ability to help you find the hidden genius buried in your thoughts, shape this into a compelling message and deliver it in an eye-catching package. Working with Sam dramatically expanded the focus and purpose of my work. - Kay Cannon, President of the International Coaching Federation
Sam Horn's impact on me in a public speaking workshop at the Leadership Academy completely changed my perspective on communication. The simple content shift from worrying about an audience's reaction to believing I have something important to share was a game-changer for me. - Matt Leedham, Director, Entrepreneur's Organization, Washington D.C.
Thanks for giving me the coaching and kick-start I needed to speak about our technology. I am grateful and remember you every time I give a presentation. I am proud to say we were chosen as one of BusinessWeek magazine's Most Promising Social Entrepreneurs. - Kathleen Callendar, CEO of Pharmajet
"Sam Horn is a catalyzer. With grace and compassion, she has pushed me to be bigger and better than I ever could have imagined." - Bristol Baugham, TED Fellow
  What does this cost?
The cost of this weekend is $999.
To put that fee in perspective, it's LESS than private consulting clients pay for two hours with Sam.
You can earn back that amount with one new speaking engagement, with one additional speaking engagement or with a couple of new clients.
You can make 10-50 times that with funding received from an investor, or from a corporate contract for consulting.
This is an INVESTMENT in your future. You will reap many rewards – financially, emotionally and professionally - from being part of this inspiring experience.
Sam Horn, Intrigue Expert, is a positioning/messaging/branding expert that has helped thousands of people earn a good living by showing them how to turn their EEE–Expertise, Experience, Epiphanies–into a topic that gets them booked, paid, and asked back. Sam is a top-ranked speaker at INC 500, and her speaking clients include Intel, Cisco, Boeing and NASA. Her work has been featured in The New York Times, The Washington Post, Fast Company and on NPR & MSNBC. Her books, POP!, Tongue Fu! and Got Your Attention? have been endorsed by Seth Godin, Tony Robbins, Stephen Covey, Dan Pink, Keith Ferrazzi and Marshall Goldsmith.
Ready to Register? Click on the Event-Box at the top of the page.
Questions? Want an agenda with full details? Contact us at scott@intrigueagency.com. 
We look forward to hearing from you.
When & Where

The Intrigue Agency
10998 Thrush Ridge Road
Reston, VA 20191


Saturday, March 21, 2015 at 9:00 AM

-

Sunday, March 22, 2015 at 6:30 PM (EDT)
Add to my calendar