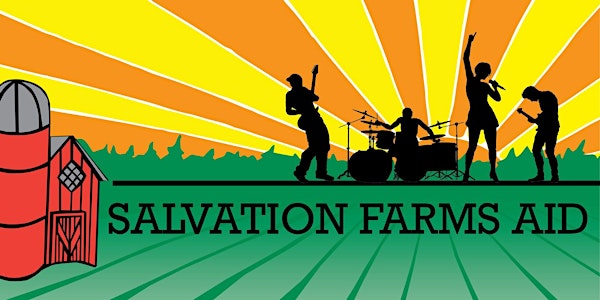 Salvation Farms Aid Benefit Concert 2022 - Live Stream
ALL AGES
Presented by Front Porch Forum
Tune in to our livestream on October16th for the Salvation Farms third annual benefit concert, hosted by The Double E Performance Center!
About this event
Presented by Front Porch Forum and hosted by The Double E Performance Center, this awesome benefit concert supports the incredible work of Salvation Farms - a nonprofit organization in Morrisville, VT. The mission of Salvation Farms is to build increased resilience in Vermont's food system through agricultural surplus management, with the end goal of working towards a future where communities are increasingly fed by local farms.
We will be live streaming the event, so even if you can't make it in person, you can still take part and enjoy the entertainment. Plus, you're doing good as well. Definitely a win-win.
* If you aren't able to view the stream live, you will receive a link to view the recording of the stream for 14 days prior to the event!
MUSICAL GUESTS INCLUDE:
Dale Cavanaugh - covering John Prine
The Art of DonnCherie - covering Tina Turner
Tessa Gordon - covering Rhonda Vincent, etc.
Blues for Breakfast - covering The Rolling Stones
John Fusco & Friends - covering Gregg Allman & Friends
Swale - covering Black Sabbath
Everything local. Everything exceptional.
A SPECIAL THANKS TO OUR INCREDIBLE SPONSORS:
Front Porch Forum
NOFA-VT
Cabot Creamery
Farm Credit East
SunSoil
Skinny Pancake
WIZN
Seven Days
City Market
Sterling College
SunCommon
Gardener's Supply
The Alchemist
UVM Office of Engagement
Farmhouse Tap & Grill
HotelVT
The X-Press
WBVTLP
Rural Vermont
MORE INFO AT... www.salvationfarms.org
For more info on the Double E Performance Center at the Essex Experience, www.essexexperience.com/doublee.