Description
You may have seen her on "Oprah", "Today", or "Good Morning America", but now you can see renowned Author, DIY and Decorating guru, Leslie Linsley in Boston at Restoration Resources for this Artweek exclusive event! The esteemed panel of local award-winning designers and salvage experts from Impeccable Nest and BHaley Designs will join Leslie, presenting and inspiring you with unique design ideas re-using and repurposing one-of-a-kind vintage relics!
Design enthusiasts everywhere, are invited to have fun, relax and enjoy complimentary wine and light refreshments, in Circa, at the bar amidst the salvaged treasures in this unique event venue, that doubles as the back showroom of Boston's only 7,000 sq. ft. retail warehouse of antique salvage. Plus, "Hot off the press", Leslie, who's credited with more than 70 titles, in crafts, decorating and home-style books, shares a preview of "Salvage Style", her newly released book, in partnership with "Country Living Magazine", followed by a private book signing.
Fees:
$15.00 Fee covers: General Admission for 2-hour event: Includes complimentary beer and wine and light refreshments, PLUS, Admittance to presentation, panel discussion, and Q & A from Salvage & Design experts, and private book signing of renowned author of more than 70 home-style, design and decorating titles, Leslie Linsley.

$29.00 Fee covers: FREE General Admission for 2-hour event PLUS newly released book "Salvage Style" now retailing for $24.95, book,. Fee provides 40% Discount off of "Salvage Style" and free general admission to presentation, panel discussion and Q & A from Salvage & Design experts, and private book signing by renowned author of more than 70 home-style, design and decorating titles, Leslie Linsley.
RSVP soon as this event usually sells out quickly! Sign up for our wait list if we are "sold out" and we will be sure to contact you if a space becomes available!

Parking: Metered and ample FREE on street parking.Closest T stop is Mass Ave. on the Orange line, or the bus at Dudley station or the Silverline bus which stops on Washington St., just a block from Restoration Resources.
ArtWeek Exclusive: All Artweek attendees will receive a 10% discount on all store merchandise including gifts and souvenirs throughout Artweek.
Sign-up link: https://salvage-style.eventbrite.com
Time: May 6 2017 4 p.m. - 6 p.m.
~~~~~~~~~~~~~~~~~~~~~~~~~~~~~~~~~~~~~~~~~~~~~~~~~~~~~~~~~~~~~~~~~~~~~~~~~~~~~~~~~~~~~
About our Experts:
About Leslie Linsley: Leslie Linsley, one of this country's best-known authors, has more than 70 titles to her name and has written numerous DIY and home decorating articles for Woman's Day, Redbook, House Beautiful, Good Housekeeping and First For Women. "Salvage Style" is Leslie's latest book, which was released in March of 2017. Leslie's talents have also led to a number of guest appearances on television, including Oprah, Today, Good Morning America, and The Home Shopping Network. She has done over a hundred radio and TV talk shows in major markets.

About Impeccable Nest: Emma Carole Paradis and Kimberly Carole are the owners and designers of the residential interior design firm, Impeccable Nest. Originally from a beach town in California, Impeccable Nest brings a Southern California vibe to the classic New Englander. Impeccable Nest believes that we all have a unique story to tell and by using design and collected finds we can work to make each room of your home, convey your unique story. Like our name, we want to build your nest. A home that brings you comfort, beauty, and cause for wonder. Like our name, we want to build your nest. A home that brings you comfort, beauty, and cause for wonder. Something uniquely you.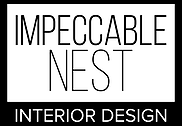 About BHaley Designs: BHaley Designs, is an innovative Boston-based design-build company specializing in the design and construction of retail, office, residential spaces and industry leading restaurants. Owner and award-winning designer/builder/carpenter Brendan Haley, continuously strives to connect time-honored craft techniques with modern day technologies and materials. Local Restaurant projects have included Steel and Rye, Fairsted Kitchen, La Brasa, Commonwealth, Tasting Counter, and Newbury St's Warby Parker; many which have won Best of Boston and been featured on the cover of Boston Magazine as well as in national Design magazines.

Organizer of "Salvage Style" - Wining, Designing, and Book Signing
Restoration Resources is regarded as "New England's Premier source for Antique Architectural Salvage, Vintage Furnishings, Unique Artifacts, Unusual Gifts, and Authentic Boston Souvenirs".  A 2014 winner of Improper Bostonian's, "Boston's Best" and 2 time recipient of Boston Magazine's, "Best of Boston Home", Restoration Resources is touted by the media as a "destination must" and "a one of a kind shopping emporium!" Restoration Resources was even recently listed in Jumpshell's guide,"40 Unconventional things to do in Boston."  Owner Bill Raymer carefully handpicks and "rescues" quality treasures from notable period buildings throughout New England that are undergoing renovation or demolition, and then artistically displays his finds in a well organized, 7000 sq. ft. retail showroom and warehouse located in Boston's historical South End.
The back showroom of Restoration Resources doubles as an event venue, aptly named "Circa" that can be rented out for truly unique private functions and even last minute gatherings, from dinner parties, to cocktail receptions to seminars.  Circa is furnished with beautiful salvaged pieces such as an old vintage bar, an antique piano, a 1915 victrola, and a 1956 tube tv that are for entertaining and are also all for sale! (For a sneak prevue of Circa watch a clip on WCVB's Chronicle.http://www.wcvb.com/chronicle/restoration-resources-and-4d-theater/28254496.) The unique attraction of Restoration Resources even extends to Hollywood , relied upon as the "go to source" for Period Prop rentals for most Hollywood movies shot in Boston! 
Suffice to say, there is no other place like Restoration Resources in Boston...or perhaps even the country! Guests are welcome to explore the retail "museum" of salvaged Boston history, relax in the event venue, Circa, tap into Free Wi-Fi, play a song on the piano, ....or take pictures and surf the web on the unusual computer workstation, crafted from a repurposed vintage gas pump, complete with a web cam in the hose!  Discounts offered to guests who mention "Artweek Boston". Hours:  Tuesday -Saturday 10AM - 5PM.  On street free parking available or closest T is Orange line to Mass Ave.