About this Event
SALUTI, GRACE PALMER: SECRETS OF VIRTUOUS CYCLE MANAGEMENT is a work about Work — Women's work, dirty work — and the prices paid for a labor of love. Labor pains, losses and gains. Two Working Girls navigate Office Space, as well as the interior spaces they hadn't bargained for, dealing with alienation, violence and disembodiment under the crumbling cubicles of capitalism. Looks like a pump, feels like .... https://www.instagram.com/institut.idgaf/
Performers: Samantha Allen and Devika Wickremeshinghe
Performer Bios:
Samantha Allen is a performer, dancer and maker in Chicago. She's enjoyed working with talented artists in NYC and Chicago including Colleen Thomas, Yanira Castro, Katie Workum, Julie Mayo, Jessie Young, Erin Kilmurray and others. Her work has been shown in Los Angeles, NYC, Chicago and Puebla, Mexico. With collaborator Devika Wickremesinghe, Samantha makes live work and films through the INSTITUT IDGAF. She also partners with director Chevy Camaro on film projects, as an actress, set designer and creative producer. She's an editor by day and also sells vintage art and furniture from her ever-changing studio in West Town.
devika wickremesinghe is a dancer person and Los Angeles Expressive. Since 2014, devika has worked in dance and performance with L.A artists including Alexx Makes Dances, Milka Djordjevich, Dorothy Dubrule, Levi Gonzales, Laurel Jenkins, Sarah Leddy, Jennie MaryTai Liu, Gwyneth Shanks, and Flora Weigmann. devika is a founding member of taisha paggett's WXPT. In 2015 she was a part of Maria Hassabi's PLASTIC at the Hammer Museum. Alongside Alexx Shilling devika curates and produces the long running series Hi, Solo at Pieter Performance Space, a series dedicated to developing the work of emerging L.A choreographers. Under the direction of Elkahnah Pulitzer and Laurel Jenkins, devika performed in Leonard Bernstein's MASS at Lincoln Center. She has had the pleasure of working with many New York artists including Diana Crum, Showtime Goma, K.J Holmes, Vanessa Justice, ana isabel keilson, Mariangela Lopez's ACCIDENTAL MOVEMENT, Jill Sigman and Buck Wanner. Alongside collaborator Samantha Allen, devika creates film and live performance as the Institut IDGAF @institut.idgaf.
Website: https://www.instagram.com/institut.idgaf/ https://institutidgaf.persona.co/
"...These two dancing human bodies seem to morph endlessly into new configurations of agency, repression, pleasure, frustration, and desire...They oscillate between constraint and liberation in ways that would be hilarious if the cause — to stay alive and complicated amidst attempts to cordon off and objectify — weren't so dire." — Zena Bibler, riting.org
"Their smooth agility within the unknown of hasty weight-bearing wildness is the result of cellular listening and synchronicity — a quality that permeates every moment of this piece like the menthol undertone of a Newport cigarette." — Stacy Dawson Stearns, riting.org
Tech / Design Credits: Photo by Steve Gunther. Courtesy of REDCAT.
Special thanks to Anna Trier, R, Christopher Cascarano, Dorothy Dubrule, Stacey Dawson Stearns, Alexsa Durrans, Zena Bibler, Lena Kassof and Melanie Griffith.
*This project was made possible by generous support from the 2017 Links Hall Co-MISSION Residency Program, Pieter Performance Space and CALARTS RedCAT Studio Series.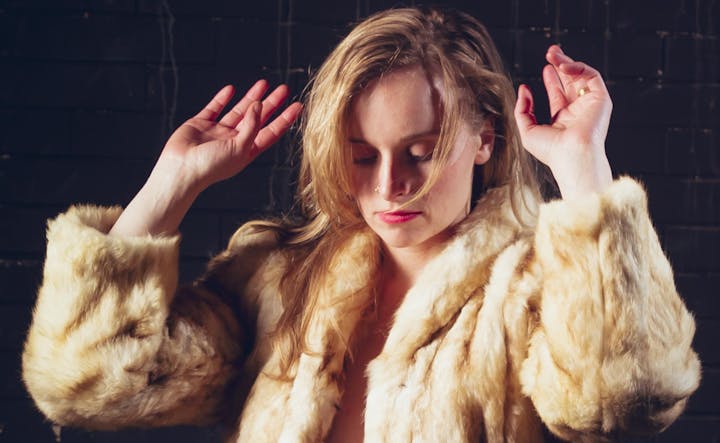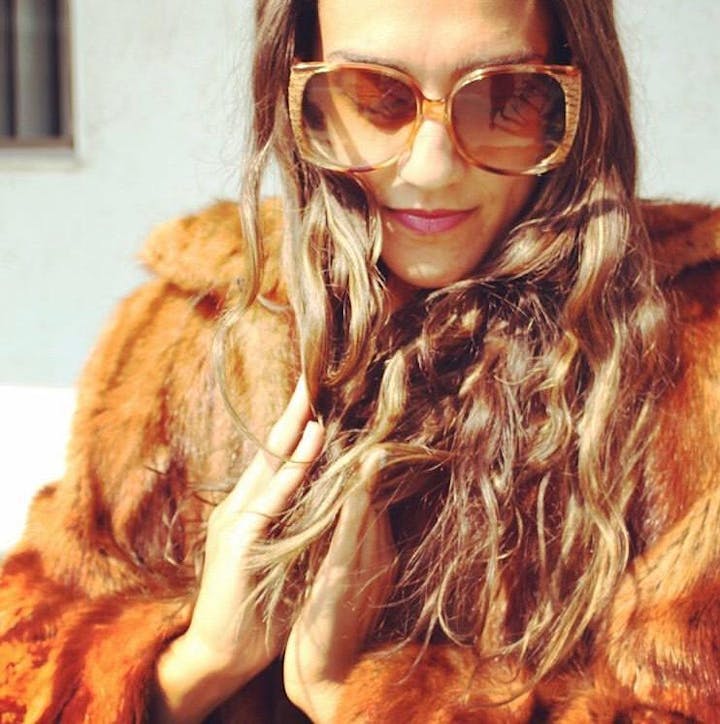 Pictured above: Samantha Allen (top) and Devika Wickremeshinghe (bottom).