Location
Assistance League Theater
1367 North Saint Andrews Place
Los Angeles, CA 90028
Refund policy
Contact the organizer to request a refund.
Eventbrite's fee is nonrefundable.
Salute Your Shorts Film Festival is that summer camp film festival experience,right in the heart of Hollywood.
About this event
Join Salute Your Shorts Film Festival's festivities as we celebrate our 6th year in Hollywood. Known for programming films with an aftertaste we have quickly gained acclaim for our high caliber programming through the film community.
Kicking off the festival on Friday Aug 19th will be an opening night panel themed "Don't Wait, Just Make!" from 7-8:30pm. Filmmakers Jim Cummings (Sundance & SXSW Winner), Sujata Day (Sundance Lab Fellow, HBO Visionaries Ambassador), and Anna Baumgarten (Jury Prize winner at Austin Film Festival) will share from their personal experiences, inspiring audience members to take the next step towards a creative goal. Seed&Spark founder Emily Best will moderate. Opening night party to follow from 8:30-11pm .
Festival blocks kick off Saturday from 11am-11pm. Sunday 11am-10:30pm. See details below. Food and beverages will be available.
We are excited to announce we have partnered with BREAKWATER STUDIOS this year!! Founded in 2012 by Forbes 30 Under 30 entrepreneur and Academy Award®-winning director Ben Proudfoot, Breakwater Studios has been a pioneer in the world of the short documentary, connecting with millions of people around the world through their humanist, high-craft films. The studio's work has been recognized by the Academy Awards®, The Emmys, The Peabody Awards, the Sundance Film Festival, the Telluride Film Festival, and the Tribeca Film Festival, among others.
In addition, we will be helping the studio celebrate 10 years of achievements with our BREAKWATER STUDIOS Retrospective and Q&A on Sunday, August 21st at 5 pm, prior to the Awards Ceremony. Founder & CEO Ben Proudfoot will be joined by Whitney Skauge, VP, Development, and Marketing. We are honored to partner with Breakwater Studios, and we can't wait to share their introspection on the art of short documentaries.
SCHEDULE:
OPENING NIGHT PANEL - 7:00 pm Friday 8/19
It takes tremendous courage and stamina to be an artist. Roadblocks are a given. But the right attitude and strategy can make all the difference.
Filmmakers Jim Cummings (Sundance & SXSW Winner), Sujata Day (Sundance Lab Fellow, HBO Visionaries Ambassador), and Anna Baumgarten (Jury Prize winner at Austin Film Festival) will share from their personal experiences, inspiring audience members to take the next step towards their creative goal. Seed&Spark founder Emily Best will moderate.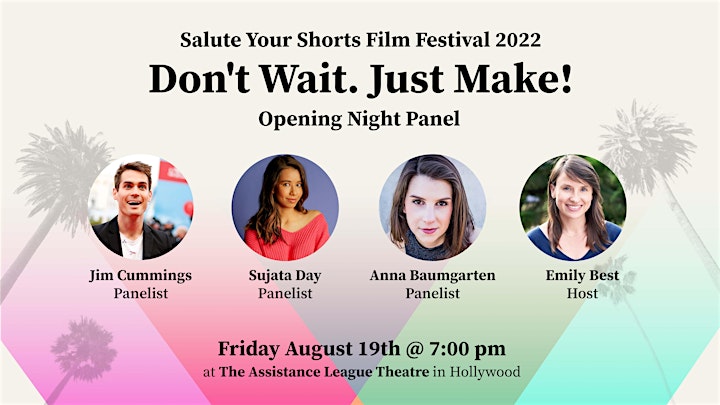 OPENING NIGHT PARTY - 8:30 pm Friday 8/19
Mix and mingle with this year's filmmakers. ***Please note this is a separate purchase from the opening night panel. Capacity is limited.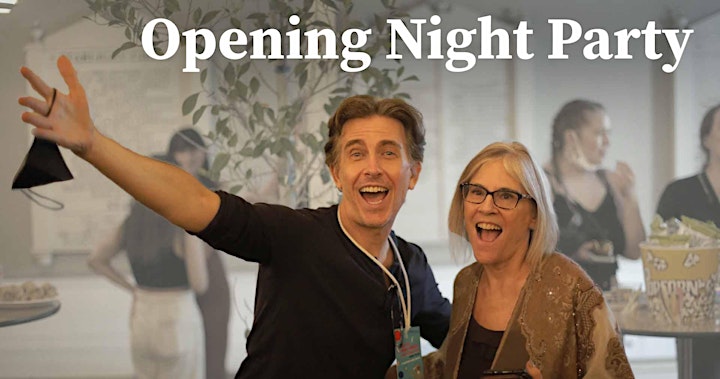 SHORT FILM BLOCKS - 11:00 am Sat -3:00pm Sun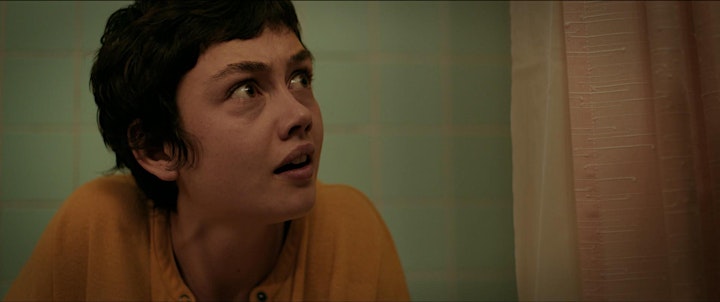 BLOCK 1 - 11:00 am Sat 8/20
Chemistry - An intimate night gone wrong because of a jalapeño.
Talk to Me in Silence - Talk to Me in Silence explores the relationship between mother and daughter, when the roles of caregiving are reversed.
We are Here - What is it like to walk this land in the shoes of an immigrant under 30? Reflections of young adults who immigrated to the United States as children remind us that beyond citizenship, there is a human.
Phlegm - Crush. Crush. Crash.
Georgia - When the police refuse to investigate their daughter's alleged suicide, two computer-illiterate parents decide to design a protest banner.
Oh, Baby - She's ready to get rocked.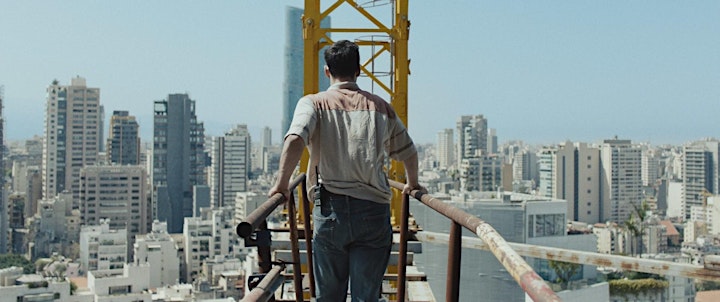 BLOCK 2 - 1:00 pm Sat 8/20
Please Hold - In the near future, a young working-class Latino is wrongfully arrested. Realizing he has no means of recourse in the fully automated, fully privatized justice system, he attempts to reach a human being who can set things right. This biting social satire examines a profit-driven penal system where marginalized communities are left to shoulder the costs.
American Scar - Dynamite blasts echo through canyons as construction for the southern border threatens flora and fauna for centuries to come.
Daddy's Girl - A young woman's charming but overbearing father helps her move out of her wealthy, older boyfriend's apartment.
Five Cents - A consumer finds himself in over his head after a strings of purchases goes out of control.
Warsha - A crane operator in Beirut volunteers to cover a shift on one of the most dangerous cranes, where he is able to find his freedom.
Action - On a film set, there are always unforeseen events. Some days, it's all there is. And sometimes it's even worse.
Roommates - When two disabled college students get placed together as dorm roommates, they embark on a quest to experience a hangover.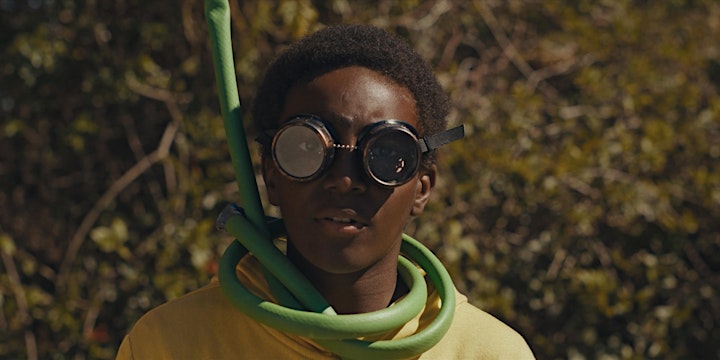 BLOCK 3 - 3:00 pm Sat 8/20
Bye Bye - With his diploma in his pocket, Julien left his native Normandy to build a bigger life for himself in Paris, leaving his memories behind. And then one day, one has to come back, and that day his memories jump in his face.
Rachels Don't Run - While monitoring late-night calls at an AI companionship service, lonely customer support agent Leah impersonates an artificial dream girl to chat with the regular caller for whom she's developed feelings.
Bathroom Time - Four office employees fight to find privacy in the workplace.
Hallelujah - After being stuck with the guardianship of their annoying, bookworm nephew, two brothers in Compton CA have to decide if they are willing to take on the responsibility of being caretakers.
Object of Life - May the objects of your life NOT become the object of your life
Dying in your Mother's Arms - If losing a child to an illness is one of the worst things that can happen to a family, Dr. Nadia Tremonti has made it her mission to make it better.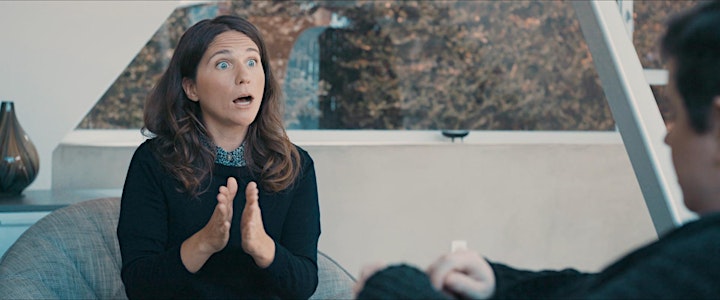 BLOCK 4 - 5:00 pm Sat 8/20
Gum - In a reality where gum doesn't exist, Anne pitches Becky an idea that could change the world.
Miso - Cat is pregnant and doesn't want to be. Since support is scarce and options are limited, she decides to enlist the help of Sophie - a local doula who aids people as they take matters into their own hands. With Sophie's help, Cat manages her at-home abortion, and comes into a deeper sense of personal power in the process.
Bleue - On a mediterranean island, Lucie meets Leo. She doesn't know yet about desire and this aquatic curse.
Christian - Cristiano is a young devotee who wants to be trained in the seminary to become a Catholic priest, but unexpectedly the interviewer responsible for vocations is the ancient priest of his hometown, Avelino, an unconventional priest.
Long Line of Ladies - A girl and her community prepare for her Ihuk, the once-dormant coming of age ceremony of the Karuk tribes of Northern California.
My Dudús - A Polish mother with empty nest syndrome raises a baby squirrel.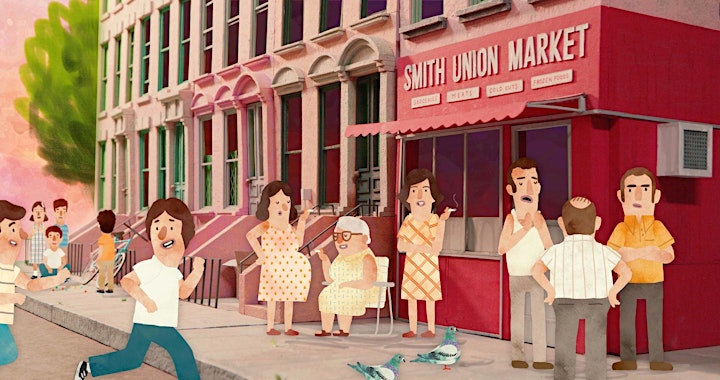 BLOCK 5 - 7:00 pm Sat 8/20
The Originals - Matty "Square" Ruggiero and his childhood friends, the Union Street Boys, tell their story of what it was like to grow up in South Brooklyn, where money was tight but friendships were tighter.
Lili Alone - Lili, a young mother, lives with her gambler husband in a remote part of Sichuan. Lonely and poor, she heads for the city in a bid to earn enough money to save her dying father.
Mary Meet Grace - When a stranger appears in Grace's life with disturbing news about her long-lost birth mother, she must fight to untangle herself from a dangerous and sinister plan.
Cora & Sam Hate The Dentist - Two best friends go to the worst place on earth: The Dentist
Paulette - A 90-year-old former Radio City Music Hall Corps de Ballet soloist teaches her final classes.
The One Who Never Watched Friends - Rachel is getting married but her future husband changes his mind when he discover that she never watched Friends.
"SURPRISE ME" BLOCK 6 - (late night, viewer discretion advised) 9:00 pm Sat 8/20
Starfuckers- An intimate evening between a film director and a companion is disrupted when a familiar face arrives.
Squish - Left to take care of their son while his husband goes on a work trip, Tom takes a wrong turn behind the wheel.
Inheritance - A Black family strive to shield their rural Vermont home from the gaze of the spirits that surround it.
Angel - An AI digital assistant warns a girl that her dating app hook-up might be a serial killer.
Work - Unable to move on from a breakup, Gabriela impulsively drops into an old job, where she unexpectedly runs into a friend from her past.
Soft Animals - Two ex-lovers cross paths at a train station.
Aspirational Slut - A newly heartbroken woman, on the advice of a pizza guy, learns to separate love from sex and over a series of wild random hookups, she learns to put them back together.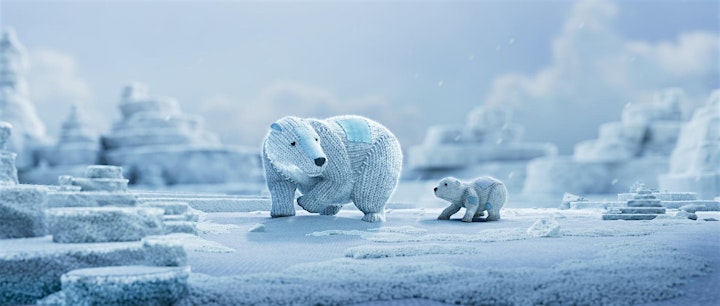 "FAMILY CONVERSATIONS" BLOCK 7 - (all ages ) 11:00 am Sun 8/21
Full Picture - Santina is experiencing something new: choosing when (or if) to disclose her disability.
Menagerie - A study of the daily motions and mundane tasks of contemporary city life featuring hundreds of looping characters.
First Down - A gripping documentary that profiles an underdog team in America's first all-girls tackle football league. This band of misfits and outcasts compete for the title while tackling their struggles both on and off the field.
Migrants - Two polar bears are driven into exile due to global warming. They will encounter brown bears along their journey, with whom they will try to cohabitate.
Golden Age Karate - A high school student helps a group of senior citizens get through a vulnerable time — by teaching them karate.
Hypo-Gravitation - A mother and daughter are forced to learn to live together after the daughter gets sick with a mysterious illness and begins to hover in the air.
Under the Lights - A boy with epilepsy is so desperate to feel like a regular kid, he goes to prom knowing that the lights will make him have a seizure.
Father, Son, and The Beach - Ting-Wei spent his entire summer vacation helping his dad make deliveries, with only one condition- that he will take him to the beach before school starts.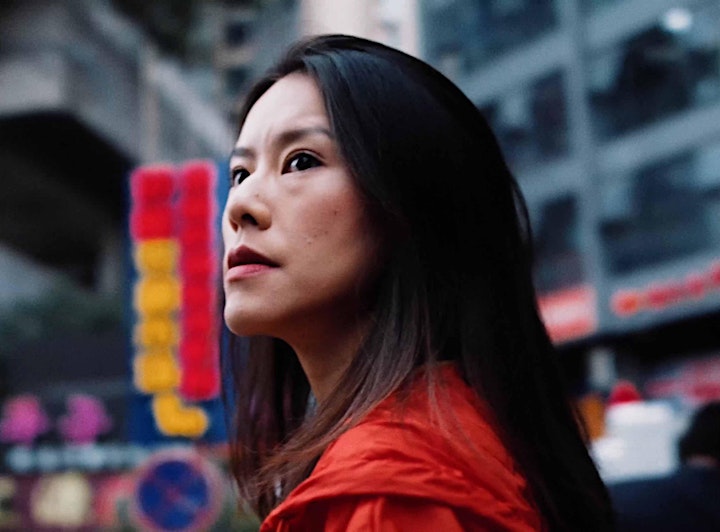 BLOCK 8 - 1:00 pm Sun 8/21
Moneybag Head - Dennis is searching for human connection despite having a head that looks like a literal bag of money.
Unica - The Fibonacci's essay divides the world into beautiful and not beautiful through an objective evaluation system.
Dress A Cow - A meditation on cows...in costumes.
Love, Dad - A short film about ties and gaps between a child and a parent. The author rediscovers love letters her dad used to write her from prison. That love seems to be gone now. She decides to write back in hope to find the connection again.
Americanized - A high school basketball player struggles to fit in, on and off the court.
Rat Tail - A comedic look at director Chad Sogas' battle with depression using archival footage and ephemera from his past, focusing primarily on the rat tail he had for ten years that his parents still keep in the storage room of their basement.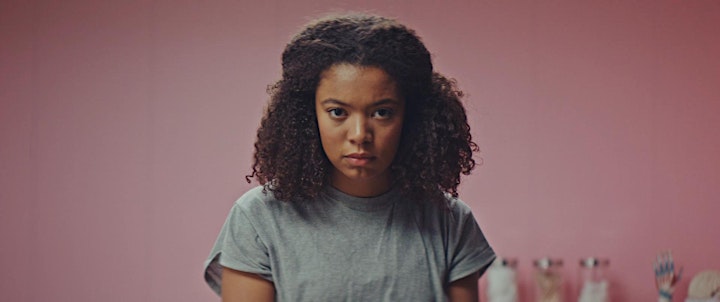 BLOCK 9 - 3:00 pm Sun 8/21
Radical Honesty - At the tail end of a great date, Jack and Rachel bond over a shared interest in deconstructing traditional relationship structures.
Free Fall - Tom is a young trader at a London bank but his recent results have put him in the hot seat. When the first plane hits the World Trade Center on the morning of September 11th, 2001, Tom is convinced it is a terrorist attack, not an accident. He then jumps into the biggest trade of his life…
Ipseity - The portrait of a mother on a difficult and visceral journey, re-defining beauty, sacrifice and our uniquely human ability to define our own destiny.
Anchored Out - In wealthy Sausalito floats one of the last free places in California. A vibrant liveaboard community of mariners, drifters, nomads, disaster survivors, and those cast out by high costs of living and no social safety net struggle against a harbormaster, bureaucrats and a wealthy community that wants them gone.
Sucksession - Who will take over their family vacuum empire?
It's Snowing in the Summer - A thirtieth birthday forces two friends to wrestle with differing realities of the Black Harlem experience.
Written By - Kenzie discovers she's fictional, and even worse that she was written by a man.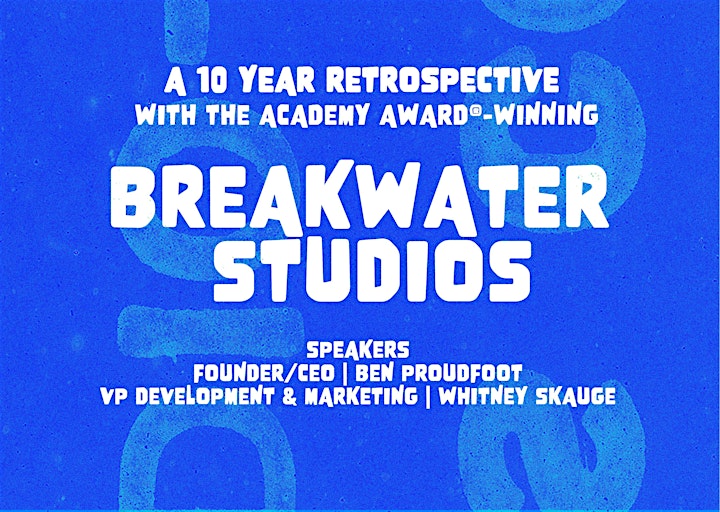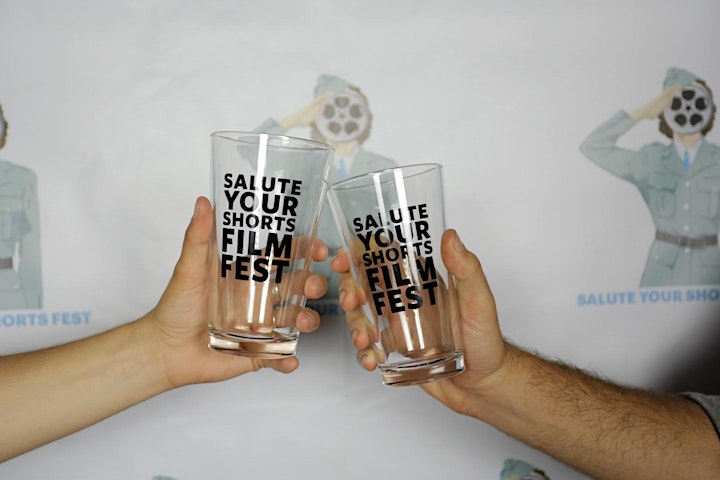 AWARDS PRESENTATION - 7:00 pm Sun 8/21
"Runner-up" and "Best of Category" are presented for Comedy, Drama, Genre, Animation, Documentary, Auteur/Experimental, and Super-Short. Additional awards include (but may not be limited to) "Programmers Choice," "Local Award," "Best of Festival" and "Audience Award" - determined by our voting audience!