About this Event
A wonderful evening celebrating the history of the Navy, Marine Corps, as well as the beginnings of Naval Aviation in San Diego. The dinner evening program includes key speakers, military bands and opportunities to be introduced to the new exhibition at the Bonita Museum entitled "Permission To Come Aboard." Thank you to our gala co-chairs Yvonne Snider and Scott Tanner, committee members: Ted Parsons, Bill Sears, Chris Lewis, Liz Usborne, Tom Pocklington and the many dedicated volunteers at the museum.
The fundraising gala supports exhibitions and programming at the museum including "Permission To Come Aboard" opening August 8th through September 26, 2020. The exhibition will walk visitors through the history and evolution of Navy ships from the 1860's through the 1940's. Sailor built "scratch" built models by veteran and curator Joseph Frangiosa, Jr. tell the story of the Ironclads of the 1860's to the Great White Fleet, the Spanish American War, and the aircraft carriers of WWI and WWII. Artifacts, toys, uniforms are all part of the multi-sensory experience exploring the long history of the Navy in San Diego.
If you are interested in purchasing a table or being an exhibition and gala sponsor please contact Wendy at 619 267-5141.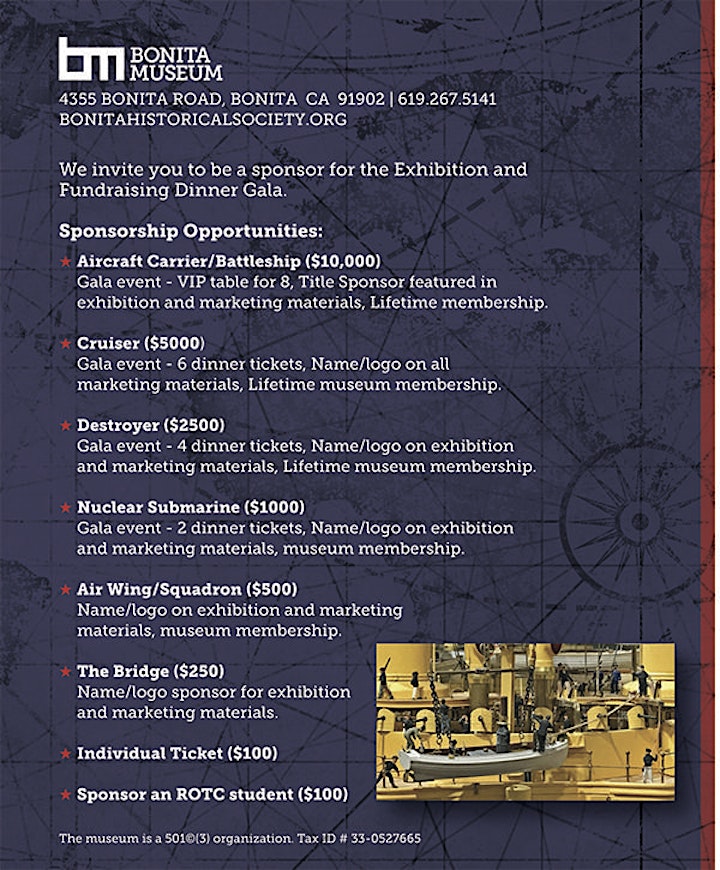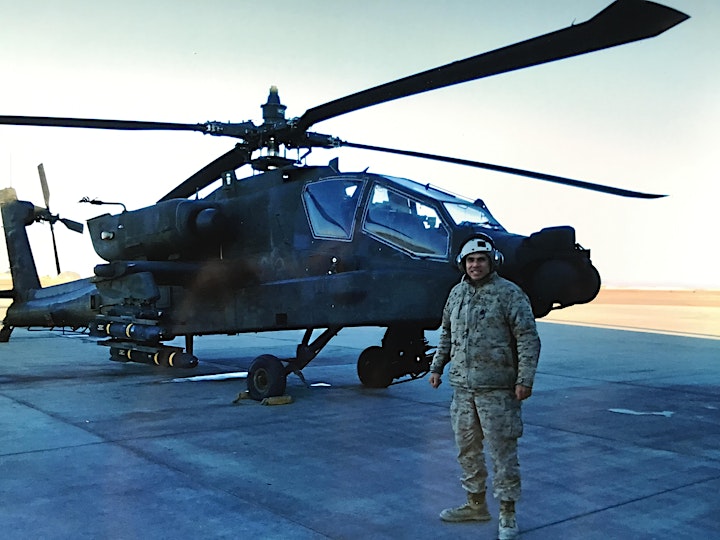 Curator Joseph Frangiosa, Jr. at Camp Bastion , Afghanistan,2014, working with British AH 64 Apache Attack Helicopter