Sales Have Ended
Ticket sales have ended
You will receive an email notification when your pin(s) are being shipped.
Sales Have Ended
Ticket sales have ended
You will receive an email notification when your pin(s) are being shipped.
Salute To Duty 22...22 Service Dogs for 22 Veterans Advocacy Group...join us in sponsoring and securing Service Dogs for Veterans in need.
About this event
First...the Significance of the Number 22:
Unfortunate fact: Approximately 22 Veterans are "Killed by Suicide" each day due to the affects of depression, isolation, and Post Traumatic Stress Disorder (PTSD).
Fortunate fact: Service Dogs have proven to be the ideal comfort to help Veterans who are going through tough challenges.
Salute To Duty is looking for advocates to join our mission of bringing awareness to "Veteran Suicide along with securing and sponsoring 22 Service Dogs for 22 Veterans.
To be a member of this worthy mission is $55.00, this includes…
• One year membership to Salute To Duty 22 Advacy Group.
• One Salute To Duty "Military Appreciation" Lapel Pin.
Eligible for the monthly Salute To Duty 22 Win/ Win Cash Drawing (Whatever you win, your charity receives the same as a donation).
• A "New Leash on Life" certificate that acknowledges your support of sponsoring a Service Dog for a Veteran.
• A Progress Report on the status of the Service Dog you are sponsoring.
In the spirit of giving back, your contributions will secure a Service Dog provided by...MK9s Service Dogs (www.mk9servicedogs.org). Your participation will be truly recognized.
Here are a few names of future Service Dogs. There will be more names added to the list.
1) "Ezra" ~ This supercenturion is still going strong at 110 years young. U.S. Army Sergeant Ezra Hill is the 2nd oldest living African-American World War II Veteran who landed at Normandy after D-Day, and fought bravely for his country. Other notable accomplishments, Sergeant Hill was a successful business man in the Baltimore Community, played center field in the Negro League, and enjoyed encounters with the likes of Dr. Martin Luther King, Malcolm X, and Mohammed Ali.
2) "Millie" ~ This centenarian is still going strong at 103 years young. U.S. First Lieutenant Vivian "Millie" Bailey  was one of the first African American women pilots and one of only two black women to earn superior rank at her officer's course. She was a lieutenant in the Women's Army Auxiliary Corps, serving from 1942 to 1946 as the Unit Commander of the Women's Detachment #2. In recognition of her military service in World World War II and her lifelong commitment to her Howard County Community, on October 22nd 2020, the Howard Hughes Corporation unveiled the Vivian C "Millie" Bailey Neighborhood Square on Lake Kittamaqundi in Columbia, Maryland.
3) "Charles" ~ At 101 years young, Brigadier General Charles E. McGee is a retired African-American fighter pilot and is the last living member of the Tuskegee Airmen. He was a career officer in the United States Air Force for 30 years who flew a total of 409 combat missions in World War II, Korea and Vietnam. For his service, he ended his military career with 6,308 flying hours, received the Distinguished Flying Cross and Bronze Star Medal, along with many other military honors. In 2007, as a member of the Tuskegee Airmen, McGee received the Congressional Gold Medal. In 2011, he was inducted into the National Aviation Hall of Fame and on February 4, 2020, was promoted from Colonel to Brigadier General.
4) "H.E.M.P"([H]onoring [E]very [M]ilitary [P]atriot) ~ Reaching out to those who use and/or market Hemp products to be apart of changing the Wednesday campaign of Having a Happy "Hump Day", to having a Happy "HEMP Day," while also expressing appreciation by [H]onoring [E]very [M]ilitary [P]atriot by saying "Thank you for your Service."
5) "Brew" ~ A name chosen that identifies with the craft brewery industry, and their support of becoming an advocate of securing Service Dogs for deserving Veterans who are in Need.
If you have any suggestions of names, email us at salutetoduty@gmail.com
This is not a Moment...It's a Movement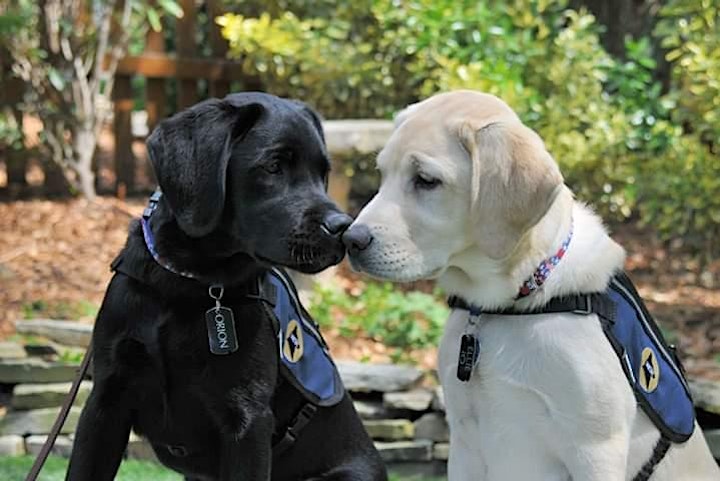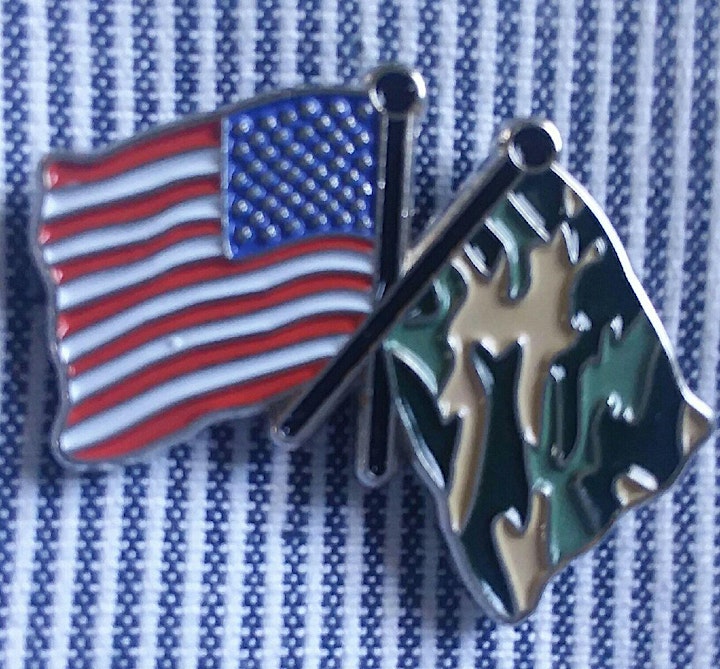 Salute To Duty Military Appreciation Orginal Lapel Pin: The American Flag represents the Freedoms we enjoy under the Constitution while the Camouflage Flag represents the brave men and women who took an oath to defend those Freedoms.