Salt City Mapping - Launch Workshop
Event Information
Location
Southside Innovation Center
2610 S Salina St
Syracuse, NY
Description
***Event update 07/03/2017 - The Launch Workshop will be taking place only at the Southside Innovation Center this Saturday, July 8th. ***
Please join us for training to use a new public mapping and surveying tool to identify vacant, blighted properties in your neighborhood. The City's Department of Neighborhood and Business Development (NBD) is launching Salt City Mapping, through an app called Loveland Technologies, which allows neighbors to survey problem properties and report on their conditions directly to NBD staff.
The data collected from these surveys provides resident participation in the planning decisions and activities that take place in our work every day. We're excited to introduce the tool and to start collecting survey data!
Please bring a smartphone to participate in the surveying activity if you're able!
This event is free and open to the public; light refreshments will be provided.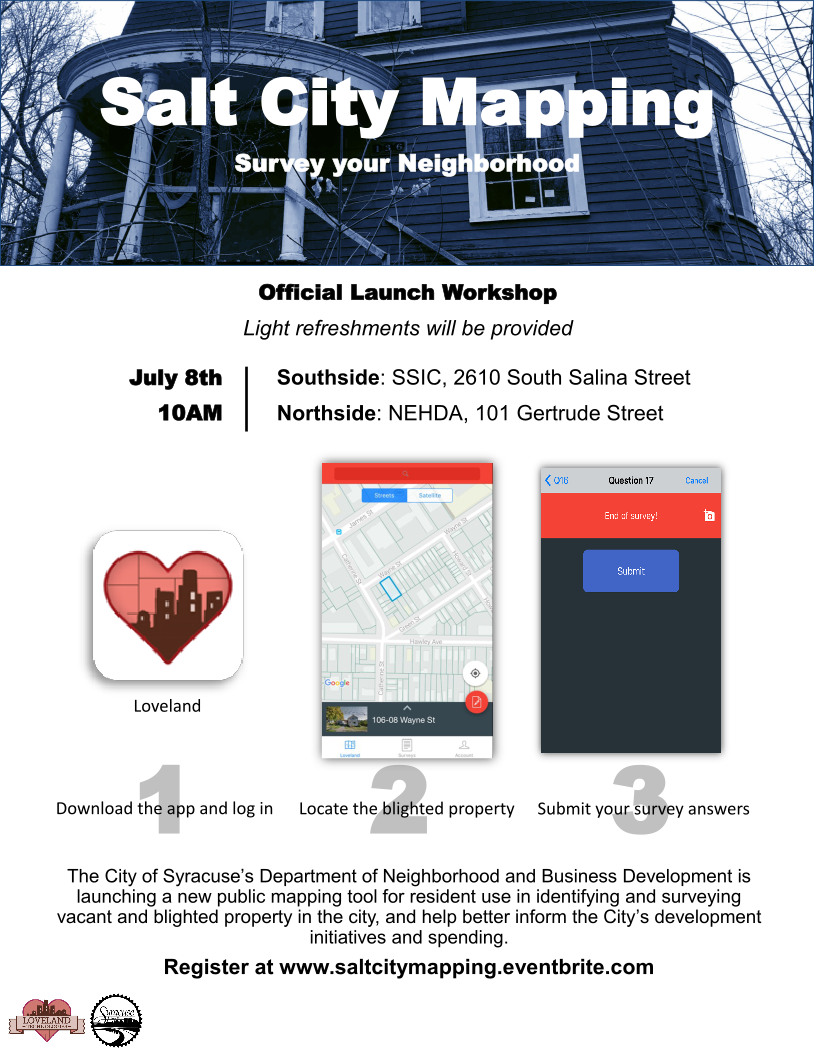 Date and Time
Location
Southside Innovation Center
2610 S Salina St
Syracuse, NY