About this Event
I have had so many people find out I teach dance lessons and they say..."I have always wanted to learn"...I take pride in my gentle yet fun approach to specializing in helping beginners feel comfortable on the dance floor. Not to mention, Camas and Salud! Wine Bar are just beautiful places to be. I have always said I want to bring dance back to the community and the community back to dance, so myself and my good friend/assistant Lindsay Lucas will be guiding you through a creation of a local dance scene starting with beginners in their own town but everyone is welcome!
Show up at 6pm for dinner/apps/wine(sold separately) & lessons in Salsa and Rumba followed by party with us until 9pm. $10(+fee) for pre-purchased tickets through Eventbrite and $15 at the door via cc card or cash. See you there!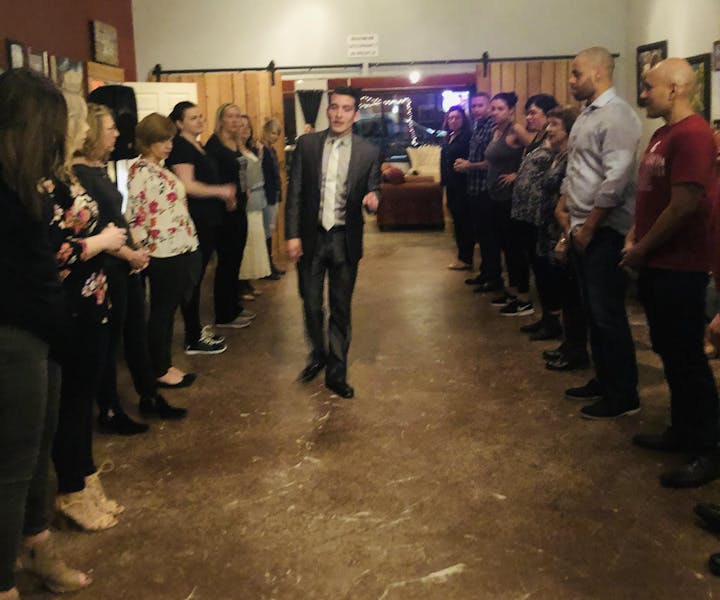 We have rented the event room all to ourselves, where we can enjoy food, drink, dancing and having the time of our lives!