Dancing is the closet thing to magic. Join us every Tuesday for an hour free salsa lesson with professional instructors and Live DJ Olivier
About this event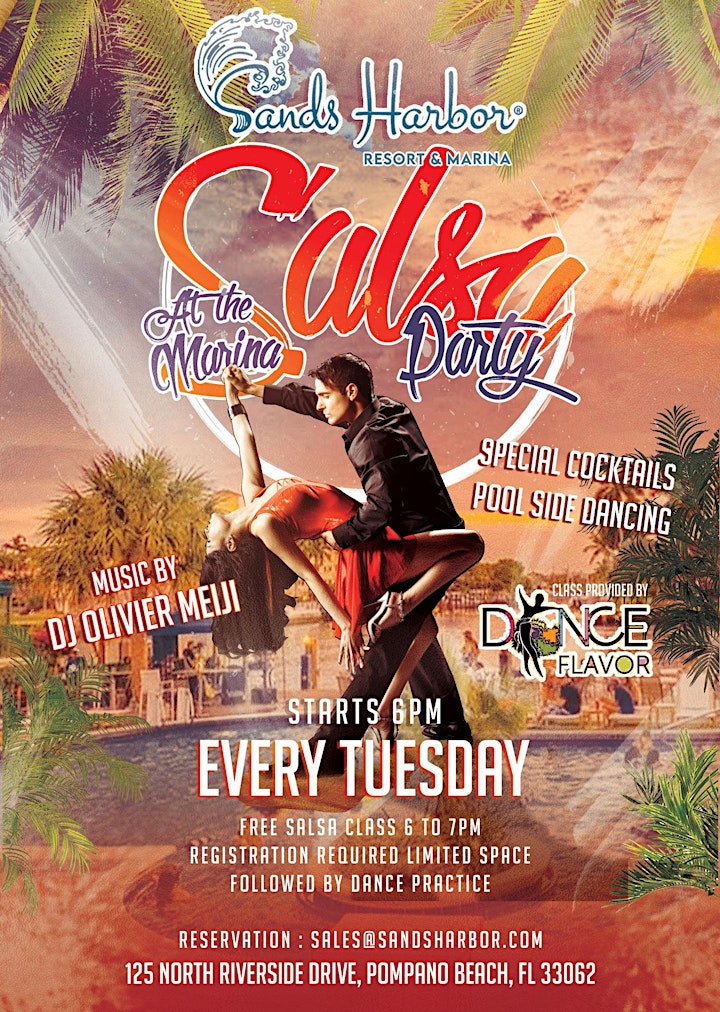 Join us for free Salsa Lesson every Tuesday at the Sands Harbor Resort and Marina with International Latin Ballroom Champion Jenny Levina and World Champion at the San Juan Salsa Open in 2004 Ramphis Kumar along with French DJ Producer Olivier Meiji from St. Tropez.
Advance registration is required - please email sales@sandsharbor.com if you have any questions.
Class provided by Dance Flavor company. Bring your dance partner and learn to Salsa!