Description
You are cordially invited...
To the Revolution Cuba Kickstarter Wrap Party!
Hosted at

Bissap Baobab, in support of a new film series by veteran documentarians, Marcia Jarmel & Ken Schneider of PatchWorks Films.
Bissap Baobab has generously offered to donate 20% of the nights proceeds to our new film project: (R)EVOLUTION CUBA: Stories of Art and Change, so please invite friends! It's going to be a fabulous time.
We'll be screening our short film WHEEL OF LIFE featuring, El Oso
, one of the founders of Cuba's
Casino de Rueda, along with
the trailer for
(R)EVOLUTION CUBA.
Event details:
Location: Bissap Baobab SF, 3372 19th Street, San Francisco, CA 94110
6:00pm - Dinner and no-host bar
7:00pm - Film screening
8:00pm - Salsa night with Edgardo Cambon y Candela!
10:00pm - DJ WaltDigz playing Timba & Musica Cubana
Guests who would like to join us for dinner are invited to make a $100+ tax deductible donation to our fundraising campaign at bit.ly/revolutioncubadocs. All are welcome to the FREE screening and salsa night!
Post-screening Q & A with the filmmakers, Marcia Jarmel & Ken Schneider.
Please RSVP, and feel free to invite friends and colleagues!
ABOUT (R)EVOLUTION CUBA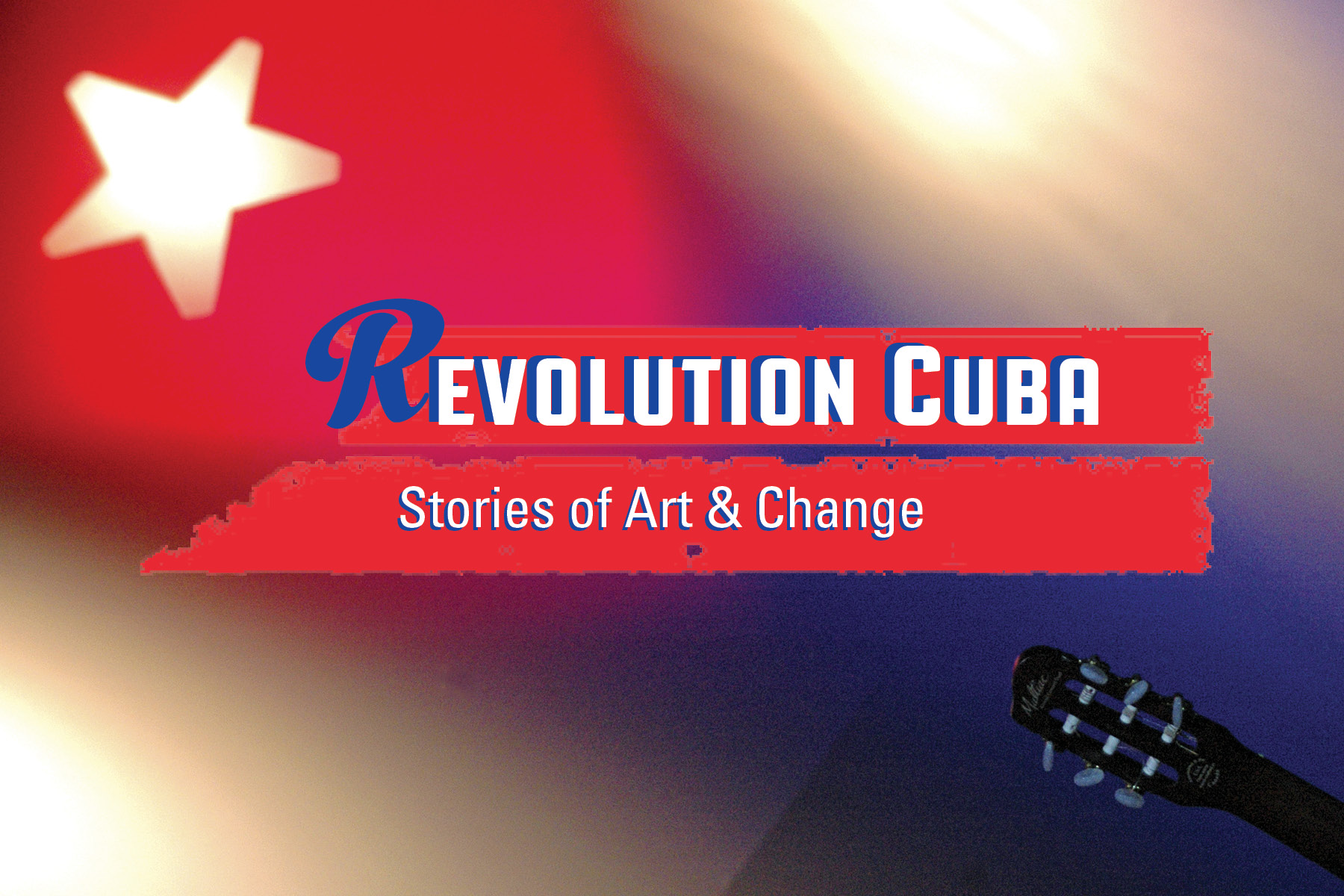 Rum. Jazz. Vintage Cars. Island paradise or island prison. Cuba. We read about the shortages, the lack of opportunities, the expected regime change and lucrative business deals. Lost is the remarkable debate taking place across the country, where revolutionary ideals of equality face off against the allures of the 21st century market. This is highly visible in the world of art, where money, the state, and free expression collide. In a country where "art for the people" is fundamental, (R)evolution Cuba brings you a Cuba you don't know, with six short portraits of artists at the heart of an evolving nation.
ABOUT WHEEL OF LIFE/ LA RUEDA DE LA VIDA (15 MIN.) (2016)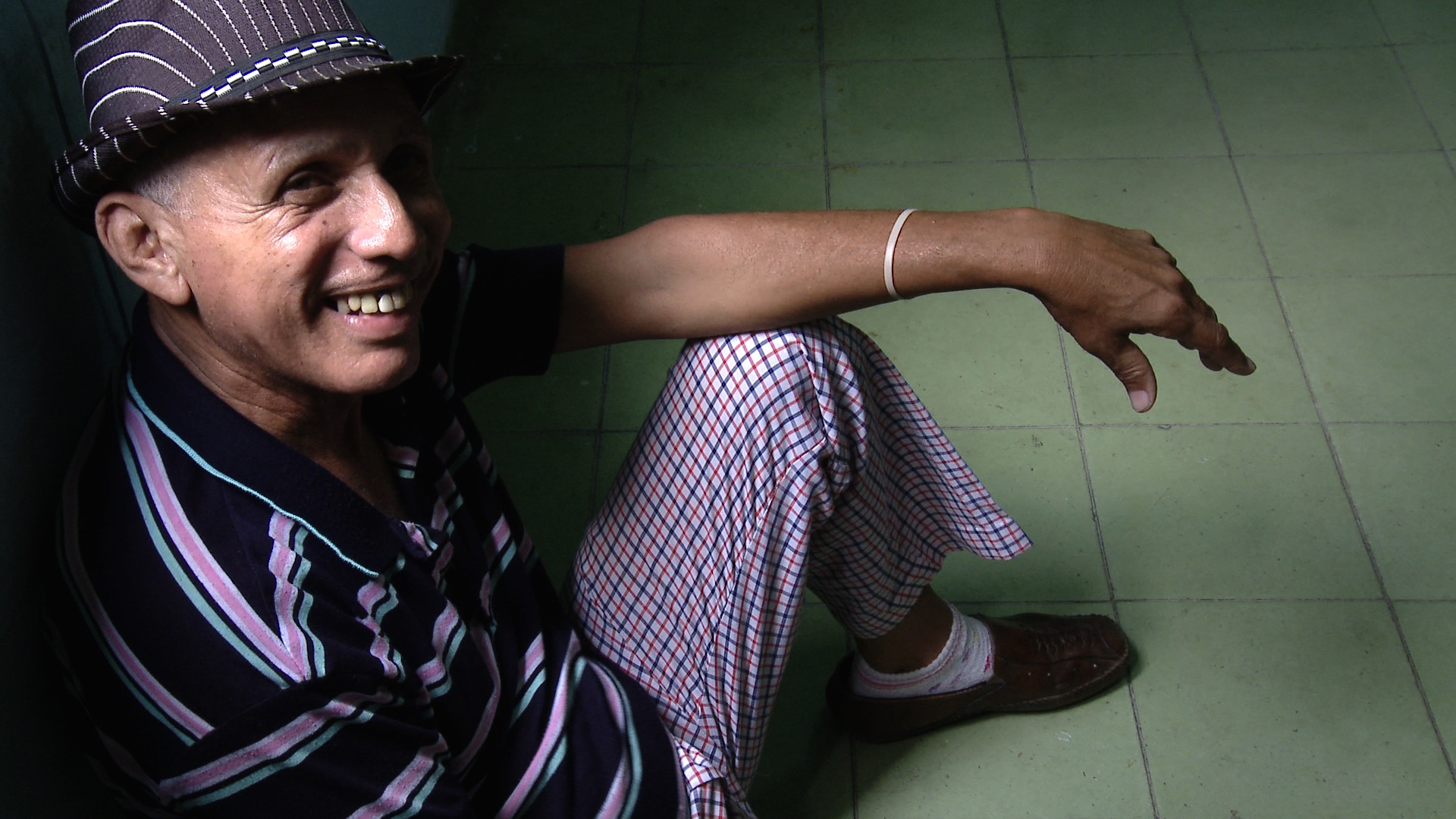 Meet El Oso (the Bear), one of the founders of Casino— the dance that launched salsa. A simple man whose joie de vivre delights, Oso travels through Havana regaling us with tales of his youth, when Havana's exclusive clubs were white only, forcing him to dance on the streets. After rock n' roll and the revolution intervene, Oso and his circle of friends choreograph a new history felt today across the globe—in Mongolia, Macedonia, Melbourne, Malmo, Munich and Malaysia-—and that's only the M's. One of the first U.S.-Cuba co-productions, The WHEEL OF LIFE spins international relations onto the dance floor.
FAQs
Are there ID requirements or an age limit to enter the event?
Adults 21+ are welcome. Please share this invitation with friends!
What are my public transport options getting to the event?
The 49 bus stops in front of the door.
Who is PatchWorks Films?
For more than 20 years, PatchWorks Films (www.patchworksfilms.net) has been creating award-winning documentaries exploring contemporary social issues through intimate character stories, and building innovative partnerships for their strategic use with organizations and educators. Their films have broadcast worldwide and shown at museums, libraries, schools, universities, community centers, conferences, and film festivals. Their most recent feature, Havana Curveball (www.havanacurveball.info) has screened in six countries to date, winning Best Documentary awards at the Boston and Seattle Children's Film Festival, a special juror award at the Olympia Festival in Greece and a spot on School Library Journal's "Best of 2014" list. Their previous film, Speaking In Tongues, funded by ITVS, LPB and CAAM, aired on PBS, won the Audience Award at the San Francisco Film Festival, and is a catalyst for changing language education worldwide (www.speakingintonguesfilm.info). Previous films include the ITVS-funded Born in the U.S.A., which aired on Independent Lens and was hailed as the "best film on childbirth" by the former director of maternal health at the World Health Organization, and several shorts. (See www.patchworkfilms.netfor details.)
Ken Schneider | Producer/Director/Editor
Ken is a Peabody-winning producer who believes in the power of documentaries to move people, and his passions are stories of war and peace, human rights, artists' lives, and Cuba. Ken has produced and directed three feature documentaries and several shorts for PatchWorks, and has edited over 35 feature length documentaries for PBS, HBO, Al-Jazeera, and others. Films he edited have been nominated for an Oscar and multiple Emmys, and won prime-time and documentary Emmys, a Columbia-Dupont, two Peabodys, an Indie Spirit award and top awards at the Sundance Film Festival. He was editor on the Oscar-nominated Regret to Inform, a film The New York Times described as "unforgettable ... exquisitely filmed, edited and scored." Other projects include: Soft Vengeance: Albie Sachs and the New South Africa (Peabody, 2015), Have You Heard From Johannesburg? (Emmy winning series), In Football We Trust (Sundance, 2015), The Good War and Those Who Refused to Fight It, Orozco: Man of Fire, Ralph Ellison: An American Journey (American Masters), Store Wars, School Colors (Sundance 2002, Frontline), Bolinao 52 and Ancestors in the Americas (all featured on PBS). (See www.kenschneidereditor.netfor details.)
Marcia Jarmel | Producer/Director/Writer/Impact Producer
Prior to founding PatchWorks, Marcia directed and produced The Return of Sarah's Daughters (Women in the Director's Chair, DocuWeek, Cinequest, APT) and The F Word (Living Room Festival, AFI's VideoFest and the Judy Chicago film series at the Brooklyn Museum of Art). She was a resident at Working Films' Content+Intent at MASS MoCA, Fledgling Fund's Reel Education and Reel Impact, San Francisco Film Society's FilmHouse, Kopkind Colony, and twice a BAVC Media Maker. She was consulting producer on HBO's Emmy-nominated 50 Children and IFP Mentor to festival favorite, The Last Season. Other credits include co-editing the Academy-award nominee, For Better or For Worse, and assistant producing the Academy Award nominees, Berkeley in the Sixties and Freedom on My Mind. She consults on documentary outreach and distribution and has guest lectured at Stanford, NYU and the San Francisco Art Institute.
For more information on PatchWorks Films, visit patchworksfilms.net.
Where can I see other PatchWorks' films about Cuba?
Click here for information on PatchWorks' first Cuban feature documentary, Havana Curveball.