Description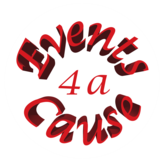 ---

Join us in Chicago on Friday, August 3, 2018 for a fun Salsa Dance Competition to help raise much needed funds for the victims of Hurricane Maria on the island of Puerto Rico.


In addition to this spicy dance contest, all event attendees will enjoy a dinner buffet of authentic Latin American cuisine and non-alcoholic refreshments.

Attendees are also welcome to stay after the contest and participate in a Salsa lesson and Open Dance. Cash Bar will also be available.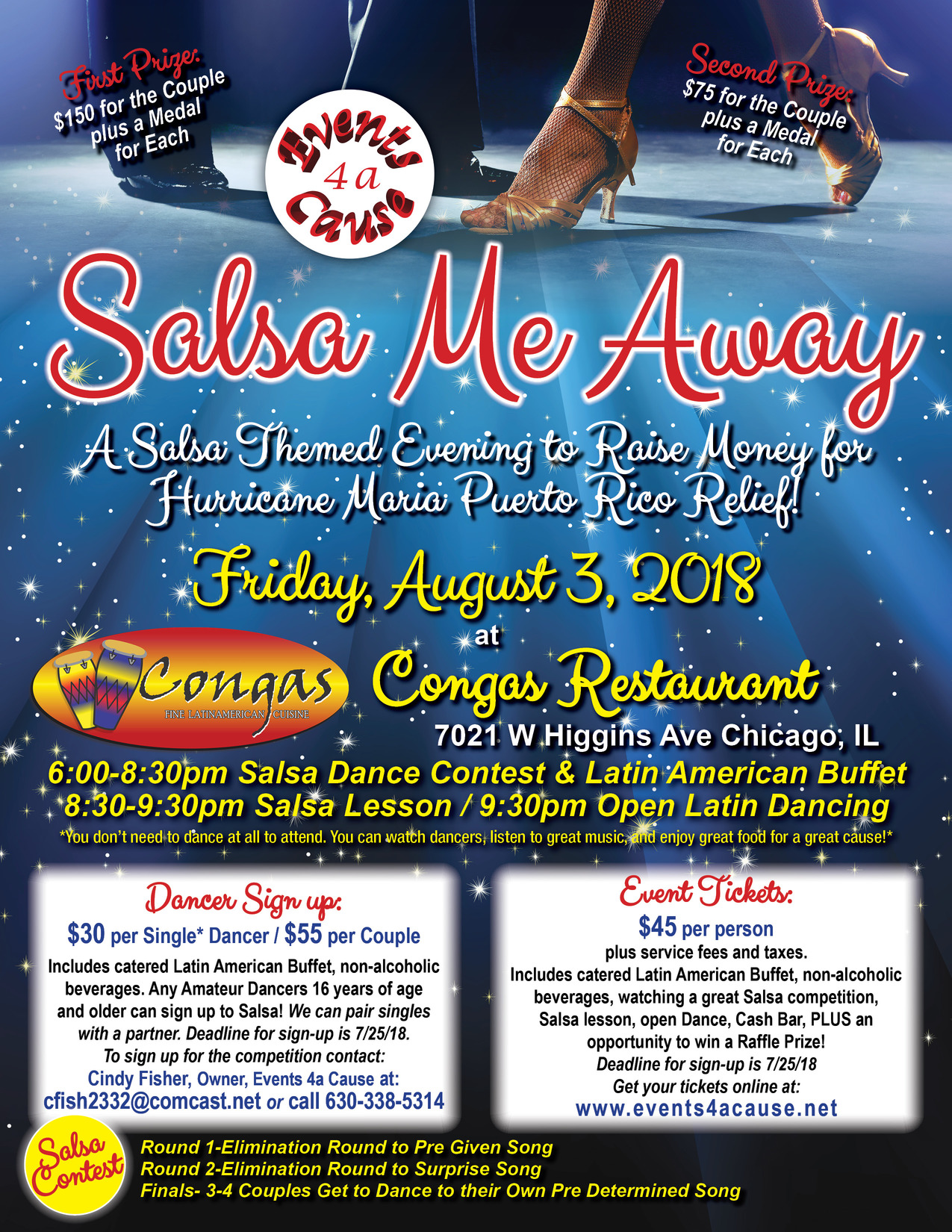 Reserve your place in the audience by purchasing your tickets in advance here on Eventbrite or visit our website at http://events4acause.net.

Any amateur dance couples 16 and older can register in advance to compete by contacting:
Events 4 a Cause
Phone: (630) 338-5314
Email: cfish2332@comcast.net
---

Come join us for a summer night of Salsa in support and celebration of Puerto Rican culture!


---


Visit events4acause.net for other exciting upcoming events!

---