Description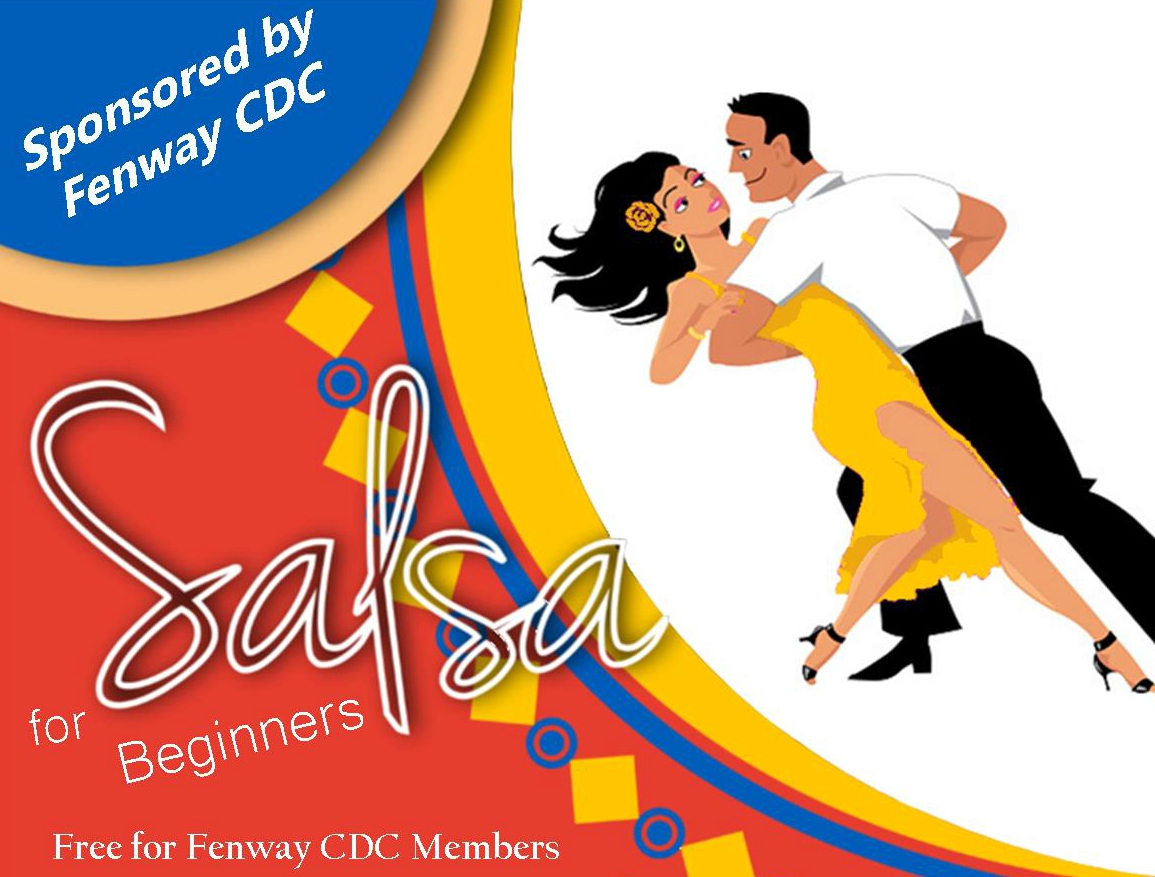 Join our Salsa class to learn a generic style of Salsa, an extremely sexy, flowing fun social dance danced to Latin Salsa music, and popular throughout the world. This class is for beginners. Salsa dancers of all levels are welcomed to join us.
This event is free for members of Fenway Community Development Corporation (CDC). Fenway CDC membership card must be presented at our event entrance. To attend, members may sign up at www.fenwaycdc.org.
Not a Fenway CDC member? *Join online for $5 through this special event.

For inquiries, please contact Margarita Mateo at cmargarita@fenwaycdc.org or (617) 267-4637 x 10.
*Promotional joining fee valid through July 25, 2017. Regular membership fee is $20 for one year or $35 for two years.