Salon Leadership Lessons from Motown FREE Tele-Class

Monday, August 12, 2013 from 8:30 PM to 9:30 PM (EDT)
Event Details
Salon Leadership Lessons from Motown FREE Tele-Class
Learn how to lead your 'microwave generation' Stylists
You may be wondering, "What in the world does Motown have to do with my Salon?"  Some of the words that come to mind when I think of Motown are 'Excitement, Entertainment and Excellence' and they were all born out of one man's vision and leadership!  Aren't those things that you want for your Salon?  I recently watched Motown Founder, Barry Gordy's Masterclass on Oprah's Network and I was struck how so much of his leadership style paralleled my experience with my former Salon and Day Spa, Fabulous Finishes.  One of the missing ingredients to Salon success these days, seems to be Leadership.  It's not our fault that we didn't learn it in Cosmetology School, but as business owners we automatically become leaders, and it is our responsibility to continually seek opportunities to learn and grow in that area.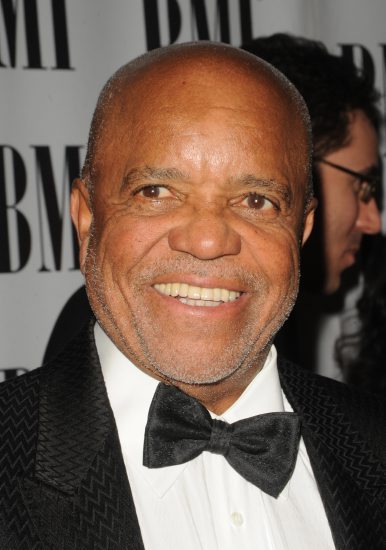 Some of the things that stood out for me in his interview were:
Barry Gordy had a clear vision
He believed in and created a 'family' atmosphere
He encouraged and groomed his talent (the singers) and insisted on excellence

He taught them how to fish, so they weren't totally dependent on him for their success

He was willing to listen, and to be wrong

 

And he created a 'magical place' in Hitsville USA that people wanted to be a part of 
I want the opportunity to really take a look at Leadership and help you grow in that area!  We'll also explore,
Leadership vs. Management

Dealing with the 'microwave' generation, that wants it NOW

Hiring and training
 Salon Owners (and aspiring Owners), grab your dancing shoes and join me on Monday, August 12th.  Let's have some fun and put some things in place that will allow you to lead yourself and your team to exactly where you want to be - at the top of the charts! 
NEW!  From struggling Stylist to SuperStar Manager, one of my (former) Stylists will share her story!  Hear her 'Leadership stories' from what she was looking for in a leader, how she became a strong Stylist, to the challenges of now leading the same people who were fellow Stylists!  If you're a Salon Owner, or want to be, you won't want to miss this!
For anyone who's too young to remember Motown, just think Diana Ross, American Idol Mentor, Smokey Robinson, The Temptations and, of course, Michael Jackson - they all got their start with Barry Gordy and Motown!  From 1961-1971 Motown had 100 Top 10 hits!  The Jackson 5 had their 1st 4 records hit #1!!  That record has never been broken.  Motown made music that brought the world together - and it all started from one man's vision and $800!  
Don't delay, reserve your space right away!
You will receive the phone number for the class in a confirmation email that you will receive right after you register
Be Sure To Tell Your Friends!!
 If you have questions or any trouble registering online, please call 301-518-4070
P.S. Be sure to check out our brand new program called
90 Days to WOW!  Salon Success System
Keep reaching for the Stars,
Miki Wright
When & Where

By Telephone From the Comfort of Your Home or Salon

Raleigh, NC


Monday, August 12, 2013 from 8:30 PM to 9:30 PM (EDT)
Add to my calendar
Organizer
Miki Wright
Miki Wright  is regarded as a Leader in the Beauty Industry; from her work as an Award Winning Hair Designer, highly respected Platform Artist, Competitor, Educator and a Business Coach. Wright is the Author of three very successful books, designed for Beauty Professionals and Students - Get More Clients, Make More Money, NOW!; Building Your Clientele 101 and Seeds for the Future.  Thousands have changed their careers and lives for the better, due to the no-nonsense tips and techniques Wright shared in her books.  She is a Speaker, Trainer and Coach, as well as the founder of www.BeautySuperStars.com.  Wright's former Salon and Day Spa, Fabulous Finishes, was selected as one of the "200 Fastest Growing Salons in the Country" by Salon Today Magazine – for three (3) consecutive years!!!  She loves helping people excel and live their purpose.
Contact her at miki@BeautySuperStars.com or 301-518-4070
Salon Leadership Lessons from Motown FREE Tele-Class