Description
Presented with the RISD Museum
Commissioned to create everything from public presentation pieces to one-of-a-kind showstoppers for use in the private dining rooms of America, Gorham Silver put uniquely American design on the world stage. Join curator Elizabeth Williams for a preview of the RISD Museum's upcoming Gorham Silver: Designing Brilliance 1850-1970 exhibition. Silver and mixed-metal wares produced from 1850 to 1970 by Gorham reflected the industry, artistry, innovation, and technology of its time for more than 150 years in America. Designing Brilliance will cast new light on the legacy of this distinctive company, first established in 1831 in Providence, Rhode Island. The RISD Museum owns the largest collection of objects by this silver maker, and Designing Brilliance is the first Gorham exhibition in nearly three decades.
Sponsored by Mullen Scorpio Cerilli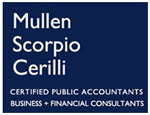 Registration opens to members on February 28th and to the general public the week before the event. To receive prioritized access to this and other events, please consider joining the library. Membership begins at under $8/month. If you'd prefer to register over the phone, please call 401-421-6970.
--
Elizabeth A. Williams is the David and Peggy Rockefeller Curator of Decorative Arts and Design at the RISD Museum. She joined the Museum in 2013 after serving as assistant curator of Decorative Arts and Design at the Los Angeles County Museum of Art and the Nelson-Atkins Museum of Art, Kansas City, Missouri. She holds a Ph.D. in Art History from the Kress Foundation Department of Art History at the University of Kansas, an M.A. degree in Art History from the University of Missouri-Kansas City, and a B.S. degree in Architectural Studies from the University of Missouri-Columbia. She is currently organizing the exhibition Gorham Silver: Designing Brilliance 1850-1970, and is editor of and contributing author to the accompanying publication.
---
The Athenæum's Spring 2019 Season is generously sponsored by Bank of America, and the following friends and partners: