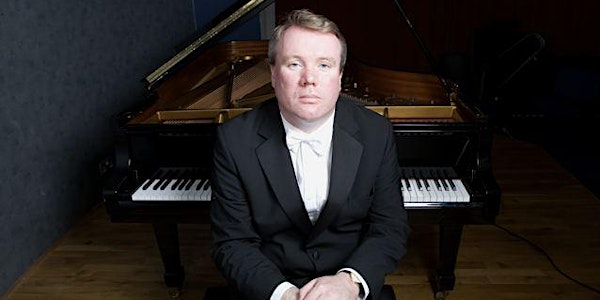 Salon Éire 100: Out of the Ashes - Conor Linehan in Recital
Location
The New York Public Library for the Performing Arts, The Bruno Walter Auditorium
111 Amsterdam Avenue
New York, NY 10023
Description
Conor Linehan, acclaimed pianist and composer of the Abbey TheatreIreland's National Theatre, offers a musical exploration of Irish history. In this informal concert, Conor performs music from the period of the 1916 Easter Rising, when Ireland began their revolution against British rule, up to contemporary music from Ireland in 2016. Conor will play and discuss music by early twentieth and twenty first century Irish and Irish related composers, such as Victor Herbert and Arnold Bax, along with excerpts from Maurice Ravel's Le Tombeau de Couperin, which commemorates friends of the composer who lost their lives in World War I. In addition Conor will perform his own contemporary compositions and improvisations on Irish songs of 1916, and will discuss the material played and the cultural and political context in which the music was created. This concert promises to be an entertaining, moving, and informative musical account of 100 years of Irish history.
Reserve your seat HERE starting April 13 (If you need assistance with online reservations, please visit the welcome desk at the Library for the Performing Arts' Lincoln Center Plaza entrance, where volunteers will make a reservation for you, even if you do not use email. All registered seats are released 15 minutes before start time, so we recommend that you arrive early.)
Salon Éire 100, an exhilarating and engaging line up of art by contemporary Irish artists, has been created for New York, 2016. All events reflect on and celebrate one hundred years of Irish culture.

Produced by Alison McKenna and supported supported by Culture Ireland as part of it's Centenary Program.​Join us for these other Salon Éire 100 events:
FRIDAY, MAY 13 | 7 PM - Poetry Ireland
FRIDAY, MAY 27 | 7 PM - No Country for Old Men: 21st Century Irish Writers on Transformations Personal & Public