Actions and Detail Panel
SalesJam 3.0, presented by RevBoss and ExitEvent
Fri, April 21, 2017, 12:30 PM – 7:00 PM EDT
Description
Join us for SalesJam 3.0, a half-day sales training event that is sure to be fun, inspiring and educational. We'll give attendees access to some of the most successful North Carolina sales leaders and entrepreneurs, as well as best practices and marching orders for the days and weeks that follow.
This event is for sales professionals, startup founders, small business owners and those new to the sales field. Presented by sales development software startup RevBoss and powered by ExitEvent, an online media company covering startups and educating entrepreneurs in North Carolina, it all goes down April 21 at tekMountain in Wilmington.
Update: We're offering a free bus for Triangle attendees, with a pickup at HQ Raleigh! Sign up when you buy your ticket.
Speakers include:
Tom Ferguson, CEO of Rise Franchising and founder of Rise Biscuits & Donuts
George Taylor, serial entrepreneur & co-founder of Next Glass (now Untappd)
Greg Larnder, vice president of sales at CastleBranch
Bill Spruill, managing partner of Global Data Consortium
Vince Beese, founder of Sales@Scale
Courtney Tellefsen, founder and CEO of The Produce Box
Josh Lee, local sales manager at Sunrise Broadcasting
Polly Harman, founder of Pursuit Sleep Technology
Eric Boggs, co-founder and CEO of RevBoss
Check out coverage of past events here.
Agenda
12:30-1 pm: Registration and lunch from Rise Biscuits
1-1:35 pm: How to Build and Scale a Startup Team From $0 to $10M
1:35 - 2:05 pm: Inside the "Red Zone"
2:05-2:15: Snack Break
2:15-3 pm: Founders Panel
3-3:10 pm: Snack Break
3:10-4:10 pm: Lightning Talks: Advancing & Closing Strategies
4:10-5 pm: Keynote Speaker: Tom Ferguson
SalesJam ends, Startup Social begins!
5-7 p.m.: The Wilmington Startup Social at TekMountain (free drinks + food, please RSVP!)
Help us continue this new series of events aimed to make people in North Carolina better at sales!
Thanks to our sponsors: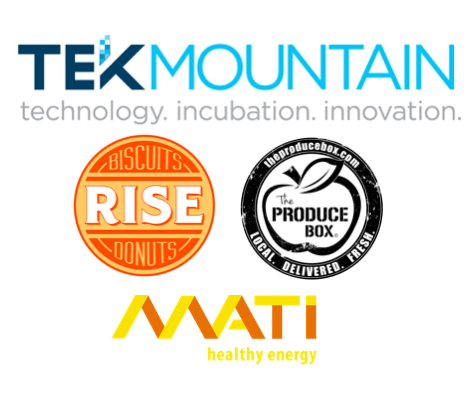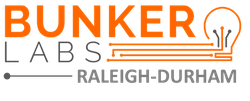 **For sponsorship opportunities, provide your contact information here.