Description
Please join your friends from Salesforce at a thought-provoking breakfast event where you will learn about the transformational industry trends associated with manufacturing, supply chain and business processes. You will gain unique perspectives and insight about the business impacts of IoT, artificial intelligence, supply chain and asset management, and how leading companies and government agencies such as Amazon, Walmart, Intel, Caterpillar and even NASA are leveraging these technologies to increase growth and productivity while reducing costs and time-to-market.
The event will include breakfast, lunch and keynotes from industry thought-leaders.
Agenda:
9:00 - 10:00: Registration & Breakfast
10:00 - 10:30: Keynote: Bruce Richardson
10:30 - 11:00: Keynote: Sal Gentile
Optional:
11:00 - 12:00: Lunch + Download Golf Course Mobile App
12:00 - 12:30: Foursomes assigned + Practice
12:30 - 4:00: Golf - Scramble Start
4:00 - 5:00: Awards & Wrap-up
Keynote Speaker Bios: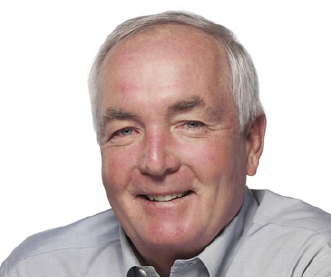 Bruce Richardson joined Salesforce in October 2011 as the company's first Chief Enterprise Strategist. He is focused on Market Strategy related to manufacturing, supply chain management and product lifecycle management, and is a member of Salesforce CEO Marc Benioff's executive team. Prior to Salesforce, Bruce's career includes time as Chief Strategy Officer, Infor, and Chief Research Officer, AMR Research, acquired by Gartner in 2009. Bruce graduated from Boston College and is a member of the BC Technology Council.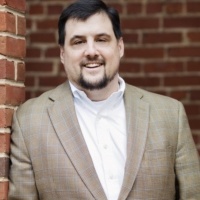 Sal Gentile serves as SVP Strategy, Rainmaker Associates, a professional consultancy firm focused on helping companies leverage cloud technologies to increase revenue and productivity while decreasing costs associated with manual labor and process inefficiencies. Prior to joining Rainmaker, Sal spent 25+ years working in a variety of executive-level sales and marketing roles at REHAU, an international polymer processing company serving Industrial, Automotive, and Construction businesses. Sal is a graduate of the Perdue School of Business and University of Baltimore.
NOTE: THIS EVENT HAS BEEN POSTPONED AND WILL NOT BE TAKING PLACE SEPTEMBER 22ND. REGISTRANTS WILL BE UPDATED WHEN A NEW DATE IS SELECTED.