Salesforce Dreamforce to You - Let's Empower Student Success in Virginia!
Description
Can't make it to Dreamforce this year? Join your fellow education trailblazers from across the Commonwealth of Virginia to hear amazing stories, make connections, and empower your institution with the innovation to achieve student success across your entire campus.
At Salesforce.org, we believe that technology has the potential to be one of the most powerful equalizers of our time, providing access to data, knowledge, and above all connections. We believe that equality starts with education and are committed to creating a more equitable and inclusive workforce, and like you, want all students to be prepared for tomorrow. On September 20th, let's come together to empower education in Charlottesville!
Dreamforce to You Regional Workshop Schedule
8:00am to 8:45 - Meet & Greet for Coffee & Continental Breakfast
8:45 to 9:00am - Intro's and Kickoff
9am to 10am - Admissions & Recruiting: Driving Success on the Platform
Jade Perez, Senior CRM Analyst Enrollment Management at George Mason University will share how they are using Salesforce for undergraduate and graduate Recruiting & Admissions. Learn how GMU is using Salesforce to recruit more students, while improving efficiencies throughout the Admissions process.
10 to 10:15 - Break
10:15- 11:30 - Student Advising: Creating a more personalized Student/Advisor Experience
Scott Adams, Director for Information Technology at UVA's Batten School of Leadership and Public Policy will share how Batten is using Salesforce Advisor Link (SAL) to improve the student advising experience. Learn how Batten worked with Salesforce Services for implementation and students and advisors are using SAL.
11:30am to 12pm One-Stop Shop for an exceptional student experience
Adam Franzen, Sr Salesforce Solution Engineer - Do your students know where to go to find the answers to their questions? How about on their mobile device between classes? This session will provide an overview of the Student One-Stop Shop experience that provides students the information they need, when they need it.
12pm to 1pm Lunch & Networking
1pm to 2pm: Marketing Cloud & Pardot for Recruitment & Admissions
Curt Wynn, Director of Marketing at Tidewater Community College will share his college's experience building a full-funnel communications suite built on Salesforce CRM to capture, engage and convert prospective students. In this live demonstration, learn how TCC is using Salesforce to connect their digital marketing, recruiting and new student on-boarding efforts.
2pm to 2:45pm: Closing the Technology Skills Gap in VA with Salesforce Trailhead for Students
Jeff Pittges, Professor from of Radford University will share their experience with Trailhead for Students. Students need two years of experience to qualify for many entry level positions. Universities struggle to find talent and satisfy increasing demands for technology with shrinking budgets. Salesforce solves both problems with Trailhead, an online learning environment that prepares students for an expected 3.3 million jobs by 2022.
Radford University uses live projects and internships to help students gain experience while delivering value and lowering information technology costs. This presentation describes how faculty incorporate Salesforce Trailhead into the curriculum and how the Division of Information Technology mentors and leverages students in and out of the classroom. Students are well prepared for IT careers and many accept permanent positions with the University.
2:45 to 3pm - Wrap up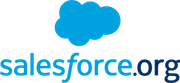 Parking directions for Darden:
------------------------------------------------------------------
You may plug in the following address into your GPS:
100 Darden Boulevard, Charlottesville, VA 22903
Attendees will arrive at a stop sign.
Hang a right and follow that road into the parking garage.
We will have signage directing you to the classroom space.
------------------------------------------------------------------
Parking will be provided free of charge.
Hotel Accomodations
Inn at Darden