Description
You've met with your prospect, gone through the presentation. Now what?
Closing the sale is the most misunderstood part of the sales call. The prospect should actually close you, but how to accompish that?
Donnie Boivin closes out this training Sales Series by teaching you the in's and out's of closing the sale.
In this workshop, you will learn:

Why and how you screw up closing deals

The worst closing phrases that haven't worked in 20 years and how to stop using them

How to get the prospect to close you

The art behind closing the deal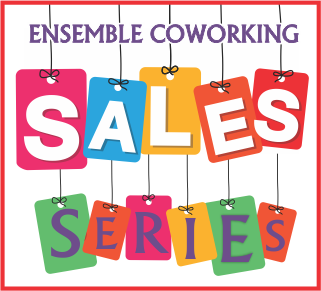 Presenter: Donnie Boivin, Partner, SalesMastery Consultants, Inc.
Donnie is a dynamic speaker, sales trainer and coach; and because of his passion and drive, he makes training challenging and enjoyable. With over 17 years of experience in sales, marketing and management, he is a strong sales professional that can brings tremendous value. Donnie grew up in Fort Worth graduating from a local high school after which he served honorably in the United States Marine Corps. He serves on boards of various civic, military and professional organizations, and is one of the founders of local non-profit Connecting for Conquerors. He lives with his wife Elizabeth, on their farm in Azle.
"What drives me every day is the passion of knowing what I'm doing helps people get out of their own way and succeed in selling. We truly are creating sales cultures, fixing the salesperson and then teaching them how to become remarkable."
Date and Time
Location
Ensemble Coworking, Collaborative Business Community
1617 Park Place Avenue
Suite 110
Fort Worth, TX 76110