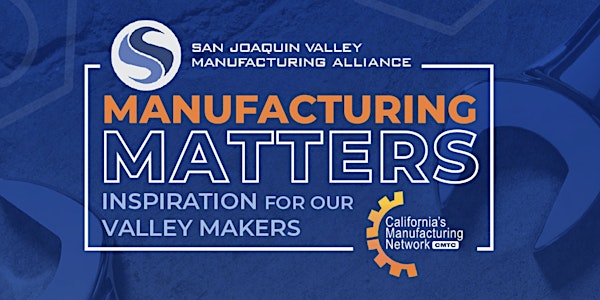 Sales Roundtable Meeting
Sales Roundtable Meeting for Manufacturing Professionals
About this event
Join the SJVMA for our newly developed Sales Roundtable
Managing Key Accounts in Manufacturing Sales
In manufacturing sales, we know that 70% of new business comes from existing customers. We also know that the cost to acquire new customers can be 5 to 10 times higher than the cost to maintain existing business. This makes the process for managing key accounts a top need for sales professionals in our industry.
During this sales roundtable discussion, we will go over some important aspects of managing key accounts.
What are the important KPI's we should be measuring?
What frequency should we be communicating?
How do we track that performance?
How do we determine if the customer sees us as merely a vendor or, do they consider us a strategic partner that contributes to the success of their organization?
We welcome C-Suite and sales professionals to join a group of your peers to discuss best practices and learn new skills for these times of unprecedented constraints.